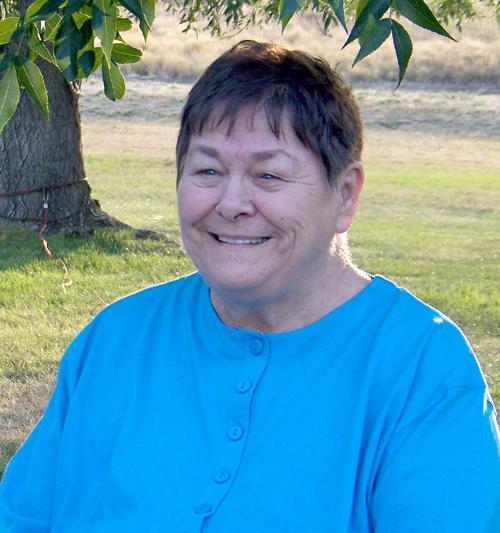 HAMILTON — Judith "Judy" Elaine Roberts passed away Oct. 5, 2020, at home with her family by her side.
Judy was born March 28, 1938, in Grand Rapids, Minnesota, to Richard and Arlene Personett Mansfield. Along with her family, Judy moved to Montana in 1944. She attended school in Stevensville and Victor before moving back to Minnesota for her senior year. She graduated from Grand Rapids High School in 1956. After graduation, she moved back to Stevensville. On August 31, 1956, she and Elden Roberts were married in Missoula.
Judy enjoyed watching her children play sports and was involved with the Victor Booster Club for many years. She became a fan of Nascar and enjoyed watching the races. Judy loved baseball and the Cincinnati Reds, watching Griz football, camping and fishing. She was a avid reader. She loved her special time with her grandchildren and great-grandchildren.
Over the years Elden and Judy had an open door policy and welcomed Debbie (Montgomery) Taylor, Jason Bahr and Jake Koskela into the family. You did not have to blood to be family.
Surviving are her husband, Elden C. Roberts, of Stevensville; Denise (Tommy) Townsend of Scappoose, Oregon; Shelley (John) Hoffman of Stevensville; Laurie (Ed) Wildey of Victor; Mark (Jenette) Roberts of Hamilton; Jim (Kim) Roberts; Darrell (Linda) Roberts; half-sisters, Sandy Klev, Marcia Kirkes, Debra Knowles; half-brothers, Thomas and Richard Mansfield. She is also survived by 10 grandchildren and 16 great-grandchildren and several nieces and nephews.
She is preceded in death by her daughter, Terri; her parents, Richard Mansfield, Arlene Zeihen and stepfather Clarence (Butch) Zeihen; sister, Marilyn (Junior) Manny; brothers, Pete, Dale, Wayne, Jim and Jerry Mansfield.
A memorial service will be Friday, Oct. 9, at 11 a.m. at Daly-Leach Chapel in Hamilton.
In lieu of flowers, donations can be sent to the Victor Volunteer Department, PO Box 243, Victor, MT 59875. Condolences may be left for the family at www.dalyleach.com .
Obituaries Newsletter
Sign up to get the most recent local obituaries delivered to your inbox.