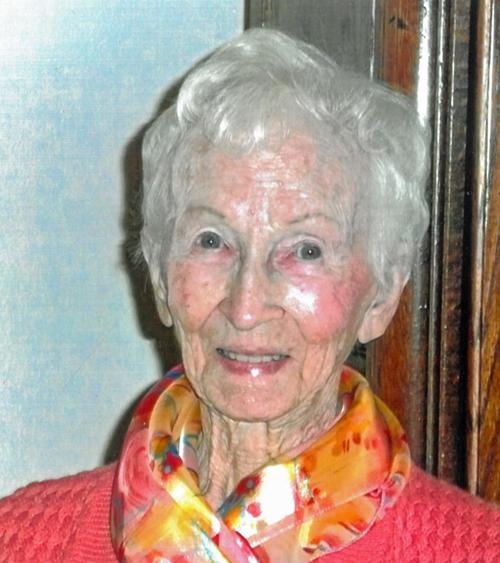 HAMILTON — Irene Edna Libick, 98, passed away Jan. 25, 2021, at home with loved ones. Irene was the daughter of Alfred and Elsie Crocker. Born Aug. 10, 1922, in Fresno, California. Irene graduated from Fresno Seventh Day Adventist Academy and went on to graduate from Pacific Union College in Angwin, California. Soon after was married to Paul Libick from Louisiana. Settling back in Fresno, they raised their two children Robert and Carol.
Irene spent her career as an educator and principal in the Seventh Day Adventist Academy. She was an avid hiker, bird watcher and loved all wildlife. She retired but continued volunteer work to many different groups in need. Soon after, Irene lost her husband Paul tragically in a car accident. She moved to Colorado to be close to her daughter Carol and grandchildren, Brandy and Stephen. Irene's grandchildren meant the world to her.
She then moved to Arizona, to live on her son Bob and daughter in law Kathy's cattle ranch. She enjoyed her time in Arizona and had many tales to tell of the animals. Looking for a new adventure the three packed their bags and headed to Big Sky Country. Bob, Kathy and Irene landed in Hamilton, where Irene spent her remaining years. She lived at Sapphire Lutheran Homes where she made many friends and enjoyed the wildlife that was abundant on and behind the campus.
Irene was predeceased by her father, Alfred; mother, Elsie; brother, Reginald; sisters, Phyllis and Doris; husband, Paul; son, Robert (John); granddaughter, Brandy; and very special family friend, Scotty.
She is survived by sister ,Esther; daughter, Carol; son-in-law, Gary; grandson, Stephen; daughter-in-law, Kathy; granddaughter-in-law, Peggy; and very close family friends, Verna, the Munsey family and caregivers, Kathleen, Cher and Katrina.
A memorial will be held at 2 p.m. Tuesday, Feb. 2, 2021, at the Hamilton Seventh Day Adventist Church, led by Pastor Bill Whitney. Condolences may be left for the family at www.dalyleachchapel.com.