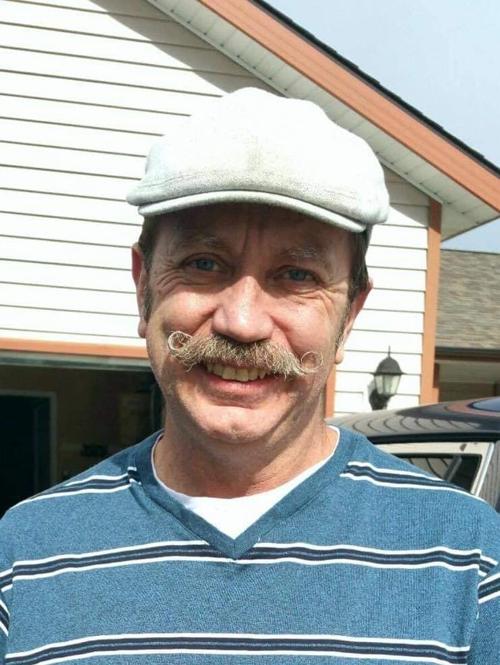 HAMILTON — James Matthew Neville, age 56, passed away on Monday, July 13, 2020, at his home in Hamilton.
James "Jim" was born on April 1, 1964, in Denver, Colorado, the son of Dennis Corbin Neville and Helen Ann Chilson. He was a 1982 graduate of Wallace High School, Wallace, Idaho. Jim attended Northern Idaho College, of Coeur d'Alene, Idaho, and classes later in life at Montana State University, Bozeman.
Soon after high school graduation, Jim entered the U.S. Army, serving from 1984-1997 followed by the National Guard, Idaho. For many years he was stationed in Germany, as well as stateside at multiple U.S. Army bases. During his time in the Army, he married Hildegard Minden, of Germany. Together they had four beautiful daughters. As a third generation hard rock miner of over seventeen years, he was known for his impeccable work ethic, personally training many career miners during his tenure at Lucky Friday and Stillwater Mining Companies.
Jim had a passionate love of cycling, enjoying nature, downhill skiing, snowboarding, hiking and tinkering with all things cycling and automotive related. He had an instinctive nature for mechanics, able to fix everything imaginable. If he did not know how, it was with his keen intuition that he would diligently research it and return it to better than new condition. He had a great fondness for driving sports cars and attending auto shows. Jim had an unconditional love for his daughters, always providing for his family. Most of all he encouraged the girls in all their endeavors and outdoors activity, being a big bundle of endless energy. When he walked, he had a glide in his step that was as confident as his spirit and as smooth as his unwavering commitment to his family.
He always readily volunteered work with Eagle Mount, which assists individuals with disabilities in skiing, cycling and outdoor events. Jim was involved for years with Eagle Mount, helping to spread the joy of outdoor sports to so many who would have been otherwise unable. He contributed to CASA, championing two cycling trips from park-to-park, Glacier to Yellowstone, earning donations to benefit CASA. The organization raises funds to advocate for children of abuse and neglect, a cause that was close to his heart.
Jim is survived by the love of his life, Ainslie Case, Hamilton; his siblings, Denise Neville, Mullan, Idaho, and brothers, Bill Hill, Kellogg, Idaho, and Joe Hill, Wallace, Idaho; mother of his children, Hildegard (Neville) Eyster, Livingston; his daughters Jennifer Neville (Herb Johnson), Pray,  Jessica Guthrie (Daniel), Livingston,  Jaime Neville (Rory Johnson), Missoula, and Jeanne Rivers (Connor), Billings; stepsons Tyson Woods (Marissa), Hamilton,  Donny Hagen Carlson, Hamilton; and five grandchildren, Tucker, Declan, Hensley, Penelope and Kynzi, all of Montana.
Per Jim's request, services will be held at a later determined date.
The family wishes to thank the extraordinary staff members at Community Cancer Center of Missoula and compassionate hospice services of Marcus Daly Memorial Hospital, Hamilton.
Obituaries Newsletter
Sign up to get the most recent local obituaries delivered to your inbox.