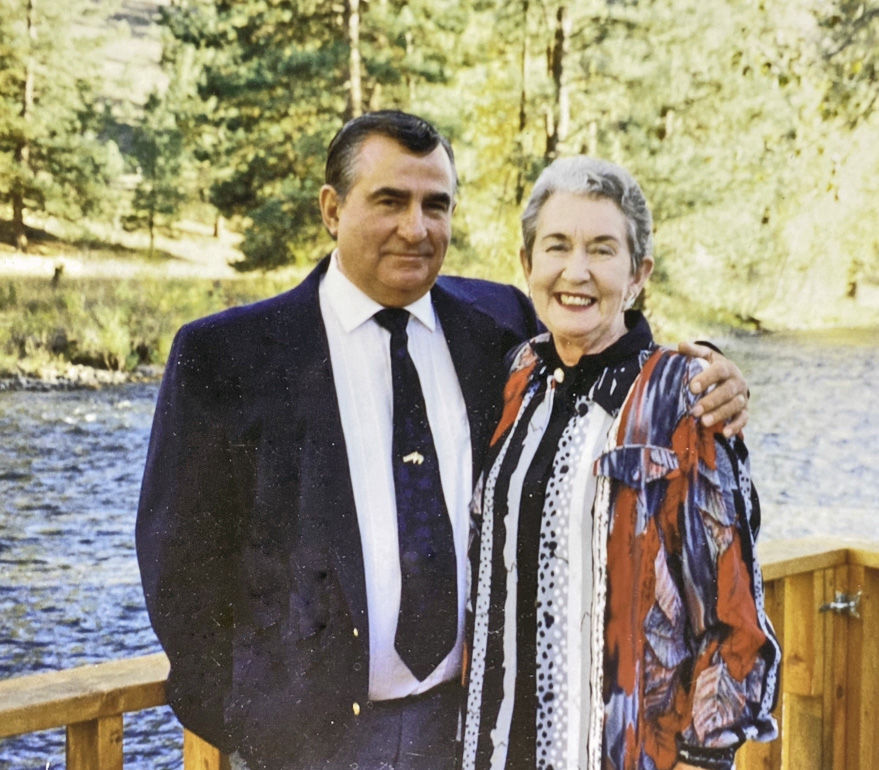 HAMILTON — Our dear father and grandfather, Buddy Glen Larkin, 91, passed away peacefully on Dec. 31, 2020.
He was born Oct. 17, 1929, to Frederick Seal Larkins and Julia LaVida Jensen. He grew up in Kaysville, Utah where he attended Kaysville Elementary and Davis High School.
Dad loved his horses, and even caught and broke a wild horse while living in Granger, Wyoming. After an accident while working on an oil pipeline, which caused the loss of his right index finger, he began an 18-year career working for Clover Club Foods including many years working as a district sales manager in Missoula. While working for Clover Club Foods, he was awarded District Manager of The Year every year it was awarded. He left Clover Club in 1974 and bought a restaurant in Darby they named Bud and Shirley's. He soon built on a motel and then started a cattle business, produce business, frozen soup business, pizza parlor, mini mall, laundromat, gift shop, and even had a brief stint in the used car business. Dad could not read or write which he hid from everyone, including his children, and was only discovered after Shirley died. It was amazing what he accomplished with this disability, and what a partnership he had with Shirley.
He met his beloved wife, Shirley, in high school where they married and for 61 years they were like teenagers in love. They were blessed with three children, Sheila Larkin, Tucson, Arizona, Fred Larkin, (Dona) Tuscaloosa, Alabama, and Shelley Larkin-Krebs (Greg), Edmonds, Washington; and four grandchildren, Travis Miller, Chad Peterson, Heather Larkin, and Dr. Taylor Larkin.
He was preceded in death by his beloved wife, Shirley, who died Dec. 6, 2011, also both parents and all his siblings.
Graveside Services will be held Sunday, Jan. 3, 2021, at 11 a.m. at the Lone Pine Cemetery and everyone is welcome. Condolences may be left for the family at www.dayleachchapel.com.