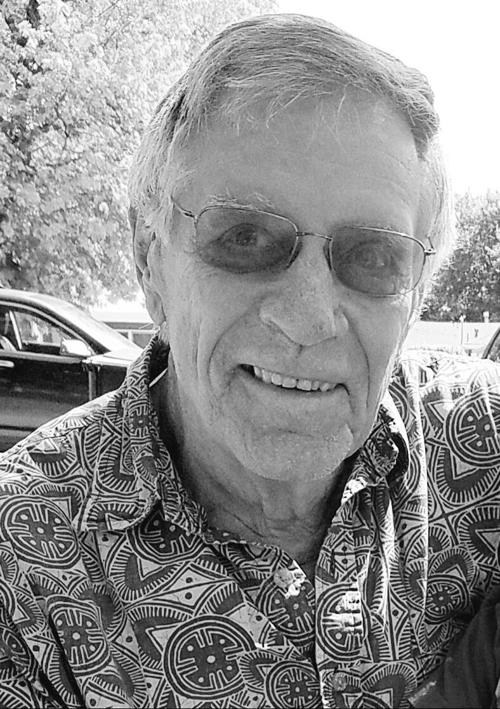 George Danker, former owner and publisher of the Ravalli Republic and its sister newspaper, the former Northwest Tribune in Stevensville, passed away unexpectedly on Oct. 4, 2020, in Arizona.
George was born Oct. 30, 1932, to Sarah Nelson Danker and Del Danker in Aurora, Nebraska. His younger sisters, Sharon Meyer and Jean Leonard, survive him.
His path in life was full of variety. A natural mechanic, he bought as his first car one that didn't run, had it towed home, tore it apart, put it back together and had it running before he could legally drive. His mechanic skills came in handy at the "Ravalli Republican," the newspaper's original name, where he could be found in "the pit" under the big ink press, wrench in hand, making repairs while wearing his usual white dress shirt.
He began his newspaper career as a photographer at age 15. At 17, he was awarded first place for high school journalism by the Nebraska State Press Association, and was featured by a columnist in the New York Sunday news as "Tops Among Teens," for amazing photos he took of a Nebraska blizzard.
The first journey of his adult life took him to Tachikawa, Japan, where he was stationed with the United States Air Force. He served as editor for the Stars and Stripes newspaper distributed to United States bases all over the Far East. Following his discharge he went to work for The Denver Post. In 1962 he packed up his wife and first two children and crossed the Rockies to take on publication of the Bitterroot Valley newspapers.
George was part explorer and part entrepreneur. In addition to owning the newspapers he was a major stockholder and served on the board of directors for a Montana steel fabrication company, was a charter pilot, and co-owned a car rental agency in the San Juan Islands. He ran a capital investment company, worked for the FDIC, and later followed a dream to become manager of a local bank branch. His explorer side enjoyed flying his own airplanes, sailing his own boats, and taking cruises to see the world.
He was a photographer, writer, reporter, editor, pilot, boat captain, service member, boss, coach, friend, golfer, husband, father, grandfather and role model.
Claudia, his wife of almost 46 years, and his children, Kristin, Lori, Kelly, Michael and Brad, knew him to be tall, smart, kind, strong, creative, generous, fair, funny and loving. One son recalls, "I am who I am because he was who he was, he was my Dad, not by birth, but by choice."
George was the proud grandfather of six grandchildren and two great-grandchildren, some of which called him "Papa." He himself had wonderful grandparents, one of whom left the family farm to George and his sisters and helped him get started in the newspaper business.
As his family we are thankful he was part of our lives and will love him and miss him forever.
Donations on his behalf may be sent to the Wounded Warrior Project at www.woundedwarriorproject.org, or to the Cops Who Care program at the Wickenburg, Arizona, Police Department, 155 N. Tegner St., Ste. C, 85390.
Obituaries Newsletter
Sign up to get the most recent local obituaries delivered to your inbox.