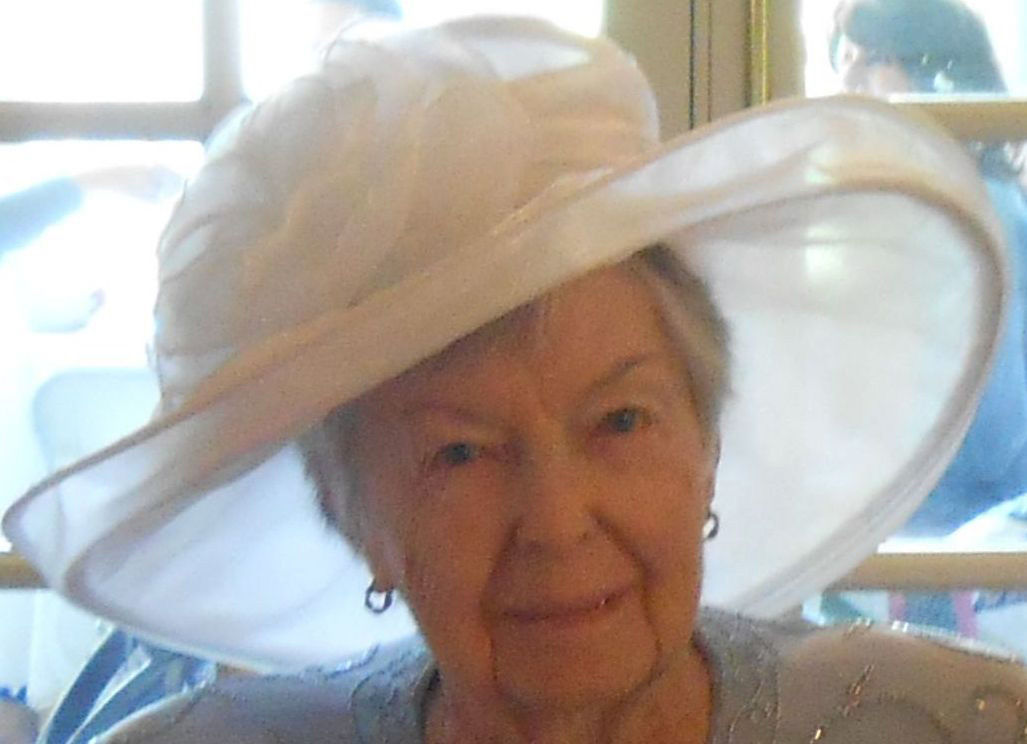 Helen was born 100 years ago In Oilfields, California, to Scottish immigrants, Robert Brown Dunsmuir and Jean Bowie Caldwell Dunsmuir.
She grew up in Coalinga, California, and married her sweetheart Ivan Adams there in 1938. They were married for 70 years before his passing in 2008. She was preceded in death by her parents; her sister, Roberta Cox; her son, Captain Anthony R. Adams, United States Coast Guard, retired; and her dear friend Babe Gibson.
After retiring from their mom and pop grocery store in Dos Palos, California, Helen and Ivan moved back to Coalinga. There, she managed the local county health clinic. And when she retired from her second career, Helen volunteered for many years at the local police department and was affectionately known as "Detective Adams."
She lived for a few years in Chowchilla, California, where she volunteered at the Chamber of Commerce. She moved to Hamilton in 2009.
Helen was a member of the Bitterroot Gem and Mineral Society and she volunteered at the Daly Mansion. She was a life member of the Order of Eastern Star.
Bob Wills, the King of Western Swing, once made a special request of Helen when he was visiting his horse ranch in Easton, California, where Helen and Ivan ran a grocery and feed store. Bob often came into the store and one day, he surprised Helen by asking her to audition to be in his band. As a trained classical pianist, Helen knew she wasn't the kind of musician Bob was looking for, but went ahead with the audition, because he had so kindly asked her.
She is survived by her daughter-in-law, Pat Adams of Virginia; daughter, Judy Brock (Lee) of California; daughter, Beverly Gibson (Bob) Montana; daughter, Barbara Currier (Craig) of Oregon; and son, Mario Leyva (Alicia) of California. She was also treasured by her grandchildren, her great-grandchildren, and her great-great-grandchildren.
Grandma Great will always have a special place in all of their hearts. To spare Helen from devastating grief, she was never told of the death of her beloved son Anthony. Helen's family wishes to thank the wonderful staff at the Discovery Care Centre for the loving care they gave Helen during the last years of her life. A celebration of Helen's life will take place at a later date. In lieu of flowers, the family requests donations to Helen's favorite charity, Shriners Hospitals for Children. Condolences may be left for the family at www.dalyleachchapel.com.
Obituaries Newsletter
Sign up to get the most recent local obituaries delievered to your inbox.