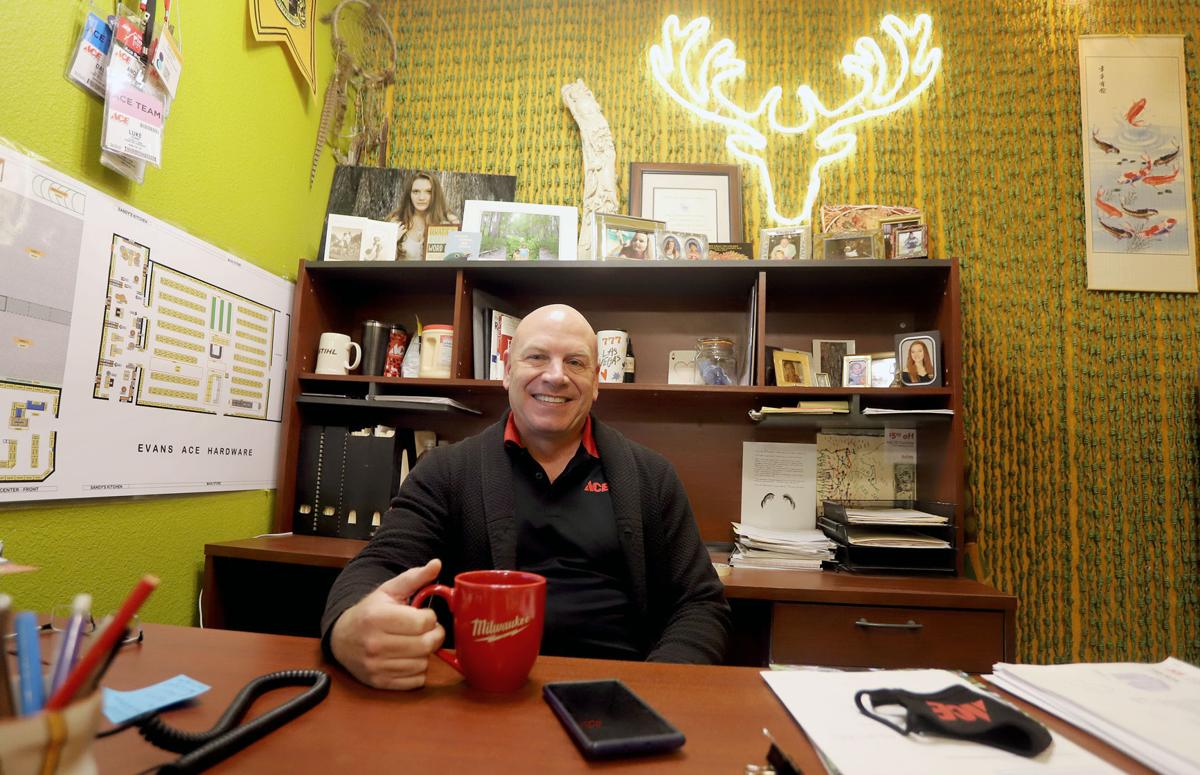 Normally this time of year, Evans Ace Hardware owner David Evans receives lots of messages about new products for spring and sales ideas from the corporate office.
This year, most of the company's messages are focused on hiring new employees and ideas on how to retain those that businesses already have.
Like many other small businesses in the Bitterroot Valley and beyond, Evans is having a hard time finding new employees to work at his family-owned Hamilton business. With employee numbers down, he's been forced to close his store earlier than normal.
"That's unfortunate for us," Evans said. "It's our busiest season. It usually helps us pay the bills for the rest of the year."
After hearing several businesses were struggling to find new employees, Bitterroot Chamber of Commerce office manager Jodi Wright sent an email last week to members in hopes of building a list of places needing help.
In less than 48 hours, more than 30 businesses responded with a list of the jobs they had open.
"People keep emailing every day with more," Wright said. "And that's just our members. There is help wanted signs everywhere on reader boards. Our valley's businesses are doing well and expanding, but they are having trouble finding people to fill the jobs they have open."
At the same time, Wright said her office is seeing a steady stream of people who are looking to relocate here.
"The majority of people who come in here aren't tourists," she said. "They are coming in here because they want to move here. Most are in that retirement age, not working age."
This challenge has been a long time in coming, said Ravalli County Economic Development Authority executive director Julie Foster. Relatively low wages and skyrocketing prices for housing are creating conditions where it's hard for some workers to afford to live in the Bitterroot.
The current unemployment rate for Ravalli County is 4.8%. The state estimates say there are 20,761 people in the county's workforce and 19,774 are employed.
"Anything under 4% is considered full employment," Foster said. "At that point, there's almost no one out there floating around looking for work."
Montana's current unemployment rate is 3.8%.
Housing is one of the limiting factors that workers are facing in the Bitterroot Valley. With the steep increase in real estate over the last year, it's becoming harder to find affordable housing in Ravalli County.
"We have been hearing from people who had employees who have been renting for years," Foster said. "And then, because of the price of real estate, the landlord sells the house. You can't blame the landlord, but now those people have no place to live because there aren't any other rentals in their price range."
Foster has also heard stories of local residents being outbid when they attempted to purchase a home by people moving here from other places.
"This isn't something that's just got this way," she said. "We've been having this trouble for a long time now, but like other challenges, when the sun is out you're not going to fix the leak in the roof. You say you'll just deal with it another day and then all of a sudden the roof falls in."
Foster said there are no easy answers, but ignoring the problem won't make it go away.
"This feels like a crisis," Foster said. "I think the leadership of this county — and I'm not trying to put that on the county commission — I'm talking about all leadership needs to put their heads together and start looking for solutions."
"It's a huge endeavor to get people talking and doing, but we are at a crossroads," she said. "We can get the ship righted, but we can't wait too long."
Hamilton Mayor Dominic Farrenkopf said both the city of Hamilton and the business where he is employed, Sapphire Lutheran Homes, are looking for new employees.
"We're not getting applications," Farrenkopf said.
The city of Hamilton is working its way through a rezoning process that would allow for infill and high-density housing in certain areas.
"Everything that's going on with zoning is actively trying to help address the housing crunch that the city is experiencing," he said.
That comes home for the mayor and the police chief when the city's new budget includes adding a new police officer to the roster this year.
"Chief (Ryan) Oster and I are both very concerned about where they will live when they get here," Farrenkopf said. "It's all connected…There's a lot of stuff in play."
Evans' family has owned Evans Ace Hardware since 1969. He purchased the business from his father in 2010. In all those years, the business has never faced a situation like this one.
"We have literally had non-stop openings since October," Evans said. "Like multiple openings. Normal attrition has never been a problem for us. We've always been able to find people who wanted to work here."