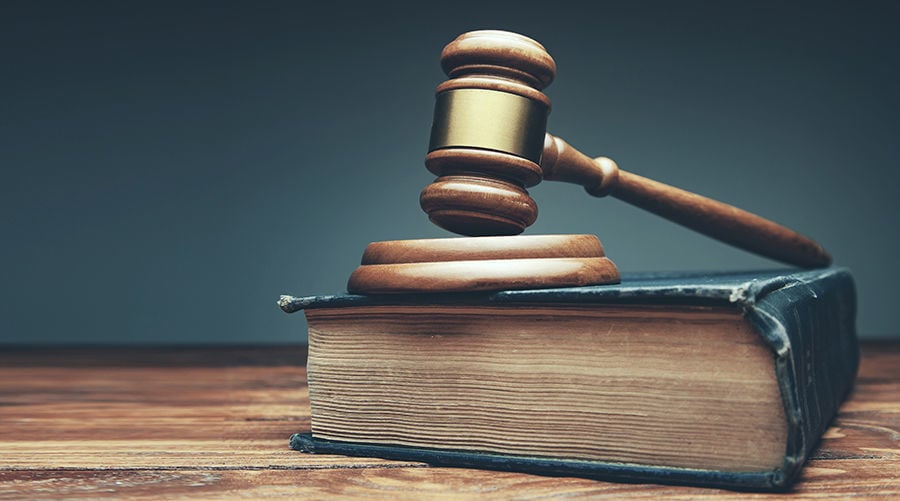 A Hamilton man faces felony charges of criminal endangerment and theft after allegedly hitting a 17-year-old girl and taking the car she was driving.
Talon David Goff, 34, appeared Wednesday in Ravalli County Justice Court on the felony charges and misdemeanor counts of assault and failure to give immediate notice of an accident.
A Hamilton police officer was dispatched to the Town Pump convenience store at 11:35 p.m. on Aug. 31 for a report of individuals fighting, according to the charging affidavit.
He found a 17-year-old girl sitting on the ground in the parking lot. She told him she had been driving a friend's car with three passengers around town.
Goff was sitting in the back seat on the passenger side. The girl said Goff was frantically stating that he had slashed someone's tires and they needed to drive away quickly, the affidavit said. He insisted on driving, but the girl refused because it wasn't her car and he didn't have permission from its owner.
At that point, Goff became enraged and allegedly kicked the girl in the side of the head and began punching her, the affidavit said. The passenger in the front seat attempted to block some of the punches as the girl pulled over into Town Pump's parking lot.
Goff got out of the vehicle and began attempting to forcibly remove the girl from the driver's seat, the affidavit said. When the girl resisted, Goff allegedly struck her some more.
Eventually, the girl and the front seat passenger ended up outside the car with Goff. He continued to hit them before getting into the driver's seat, the affidavit said. The girl then ran over to the vehicle and jumped on the running boards as Goff began to back up. She held onto the steering wheel in an attempt to keep him from taking the vehicle.
Goff alternated between driving forward and abruptly stopping the vehicle in an attempt to dislodge her, the affidavit said. He then drove forward and crashed into a vehicle that was parked in the parking lot. He drove the driver's side into the parked car, which caused the open driver's door to close on the girl and nearly pinned her.
At that point, the girl jumped off the running boards and a witness pulled her out of the way of the vehicle as Goff fled the scene.
Surveillance footage corroborated the statements made by the victims and another witness, the affidavit said.
Ravalli County Justice Jennifer Ray set bond at $10,000.