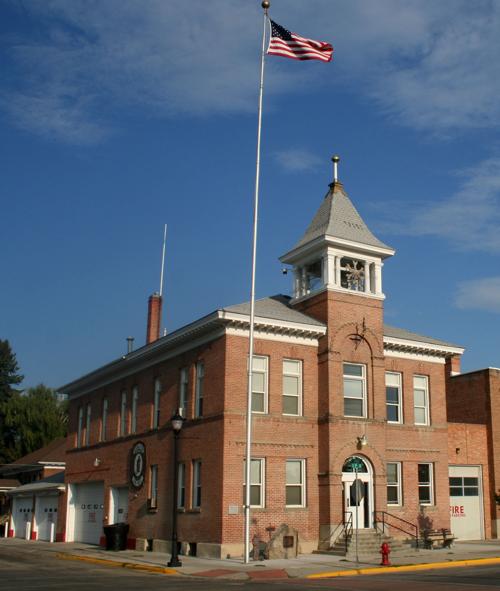 Hamilton City Council voted Tuesday in favor of hiring an architecture firm as the first step toward building a new fire hall and voted against allowing crosswalks to be painted in city limits.
Hamilton Mayor Dominic Farrenkopf said the city is entering into a contract with Dowling Architects for a preliminary architectural report.
"That will give us an estimated design and cost of the fire hall," Farrenkopf said. "There is money that the city has been saving for the past several years for a fire hall. There's not enough money but the city is researching all funding options. We need to know how much the project will cost. Currently, we have over a million dollars for this project."
He said the beginning steps are to hire an architect, find out the cost and figure out how to pay for the Fire Hall.
"In a perfect world, I'd like to start building in the spring of 2022," Farrenkopf said. "We don't have a lot of time left in that other building. The city is growing extremely fast, not just in the city limits but also in the surrounding area. People are using public services, like the Fire Department and the Police Department."
He said the building is no longer suitable as a fire station.
"We are in a situation where we really can't wait any longer," Farrenkopf said. "We need to figure this out and do it as soon as we can."
As for painting crosswalks, Farrenkopf said the council voted to remove any existing paint currently on the pavement. This would include the crosswalks at the intersection of State and Fourth Streets that were initially painted by volunteers of the local nonprofit Bike Walk Bitterroot in August of 2020 and freshly repainted on Memorial Day.
"[Covering those] is going to be at the city's expense," Farrenkopf said.
The 4:2 vote against painting crosswalks came after a request by recent Corvallis High School graduate Francis Carrasco to paint four crosswalks in rainbow colors. Her proposal called "Allyship Pride Crosswalk Project" was to paint the four crosswalks at the intersection of Third and State streets 11 colors that represent people of color, the trans-community and LGBTQ. Her goal was to create sidewalks representing inclusion and love for all.