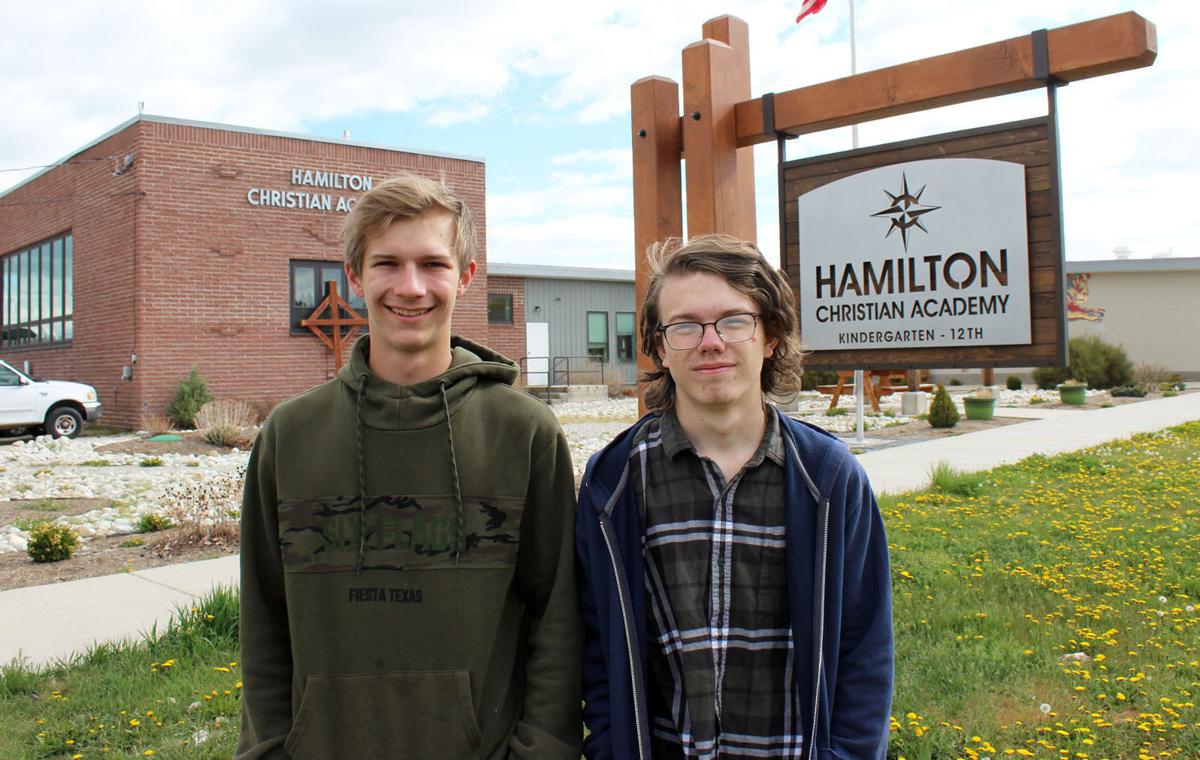 This story appeared the Ravalli Republic's annual graduation tab that was inserted into the Sunday, May 30 edition of the newspaper. 
Allen has attended HCA for 13 years and said he has enjoyed the camaraderie and curriculum.
"I enjoy that the teachers are really nice and respectful," he said. "I appreciate that but also it is a good opportunity to get an education that is centered around the gospel. I really value that."
His favorite subject is history.
"I've always like history, it is like reading the world's longest storybook," Allen said.
After graduation he plans to become an electrician.
"I'm going to get my apprenticeship and then my license to be an electrician," he said.
Seth Petz was homeschooled before coming to Hamilton Christian Academy in sixth grade.
"My favorite thing [about HCA] is the relationship we have with the teachers," Petz said. "It's more on a personal level rather than a 'you have to get through the year' relationship."
His favorite subject is also history.
"I love WWI, WWII, inventions and how civilizations worked and how we all failed and functioned at the same time," Petz said.
After he graduates he will spend the summer working in "the trades."
"I'm raising money to go to tech school to study diesel programming for working on trucks, caterpillars and heavy equipment," Petz said. "I've had 13 vehicles that I've built and sold and I'm only 18."