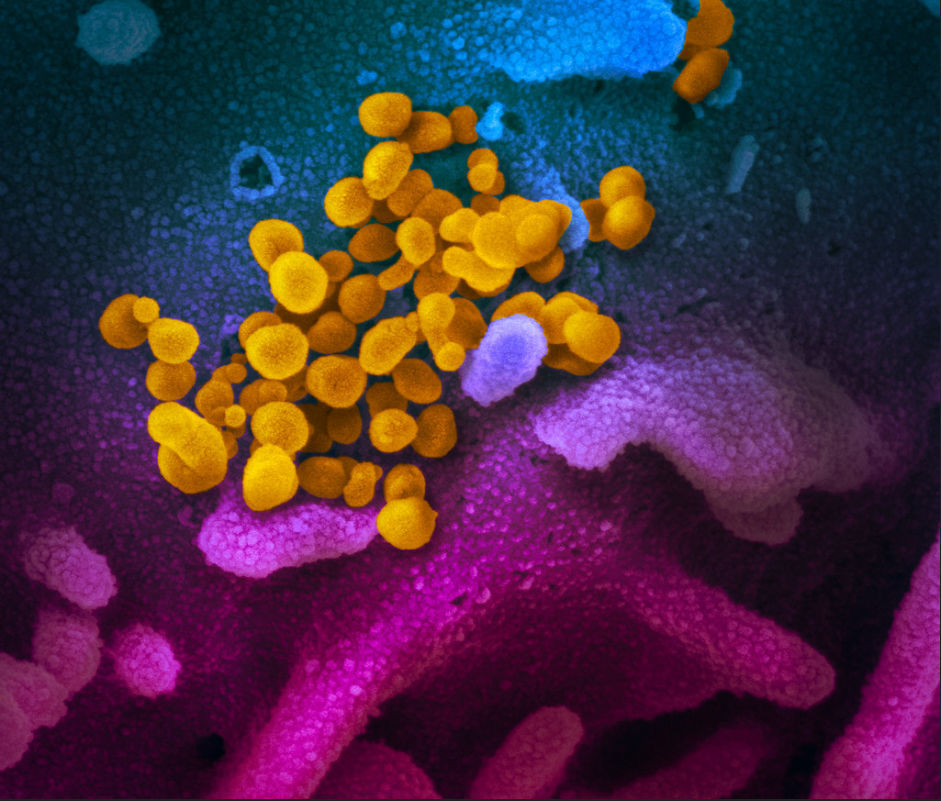 That was an encouraging fact for the county's public health officer, Carol Calderwood.
"Right now, we're at a point — maybe the only point — that we can make a difference with our social actions," Calderwood said.
The good news about the confirmed case is that it was acquired outside the county.
Calderwood wants to see it stay that way.
"If we find a case that's been community-acquired, then we know it's here," she said. "That's a whole different beast. Unless we haven't tested the right people, we're pretty confident that it's not here with person-to-person spread in the county yet.
"If we keep it to the point where it's only cases coming in from the outside, we have more control," Calderwood said.
The county was also fortunate that its first case was a young woman in good health surrounded by family and friends who were willing to do their part in keeping the virus contained.
"She's doing well," Calderwood said. "She's resting at home in isolation. … She is not very sick. There wasn't a lot of fever. We were fortunate to have a great first case with an extremely compliant group and a very healthy person.
"It allowed us to get all of our systems in place," she said.
Under guidelines from the federal Centers for Disease Control and Prevention, local public health officials can use one of two methods — symptoms or test-based — to determine when a person can be released from isolation. As a precaution, Calderwood said the county will use both.
Calderwood believes there will be more COVID-19 cases in Ravalli County brought in from people who have traveled recently. She hopes that people will be cautious and pay attention to any signs of the illness.
"People should do a self-quarantine if they have any symptoms," she said.
The Ravalli County COVID-19 Incident Management Team will be talking about the potential of following Missoula County's lead in requiring people to self-quarantine for 14 days if they travel from an area where the virus is being spread locally. If people arrive from overseas, the team asks that they call public health.
As of Monday, Ravalli County health providers have tested more than 50 people for COVID-19.
Most of those tests are being performed outdoors near Marcus Daly Memorial Hospital's emergency room. The medical staff performing the tests are wearing personal protective equipment.
Calderwood said the tests were moved outdoors to preclude indoor clinic space from potentially being contaminated. Under CDC guidelines, once a mask is removed from a patient to perform the test, the door to that room must remain closed for 207 minutes before it can be used again.
"We found that we were having to shut down hospital clinic spaces, so we moved the test outdoors," she said.
The incident command team — which Calderwood leads — plans to hire a new operations person who will serve as a liaison to local businesses and volunteer coordinator.
"Up to this point, we've been focused on public health, testing, quarantine and surveillance," Calderwood said. "We want to do what we can to help local businesses and the community bridge the problems they are facing."
Calderwood said it's important that people don't let their guard down and continue to use social spacing. At a minimum, people should maintain a distance of 6 feet at any gathering, even when they are outdoors. For now, the CDC said gatherings should be limited to less than 10 people.
"To quote another medical advisor. … In order for all of the physical/social distancing to work, we have to all do it together. We have to all do it everywhere and we have to do it right now," she said. "No age group is exempt. A gathering is a gathering whether you are at the beach, in the woods, or at the store.
"This is no time to be selfish," Calderwood said. "When you return from a get-together, you are increasing the risk to your siblings, parents and grandparents."
Concerned about COVID-19?
Sign up now to get the most recent coronavirus headlines and other important local and national news sent to your email inbox daily.