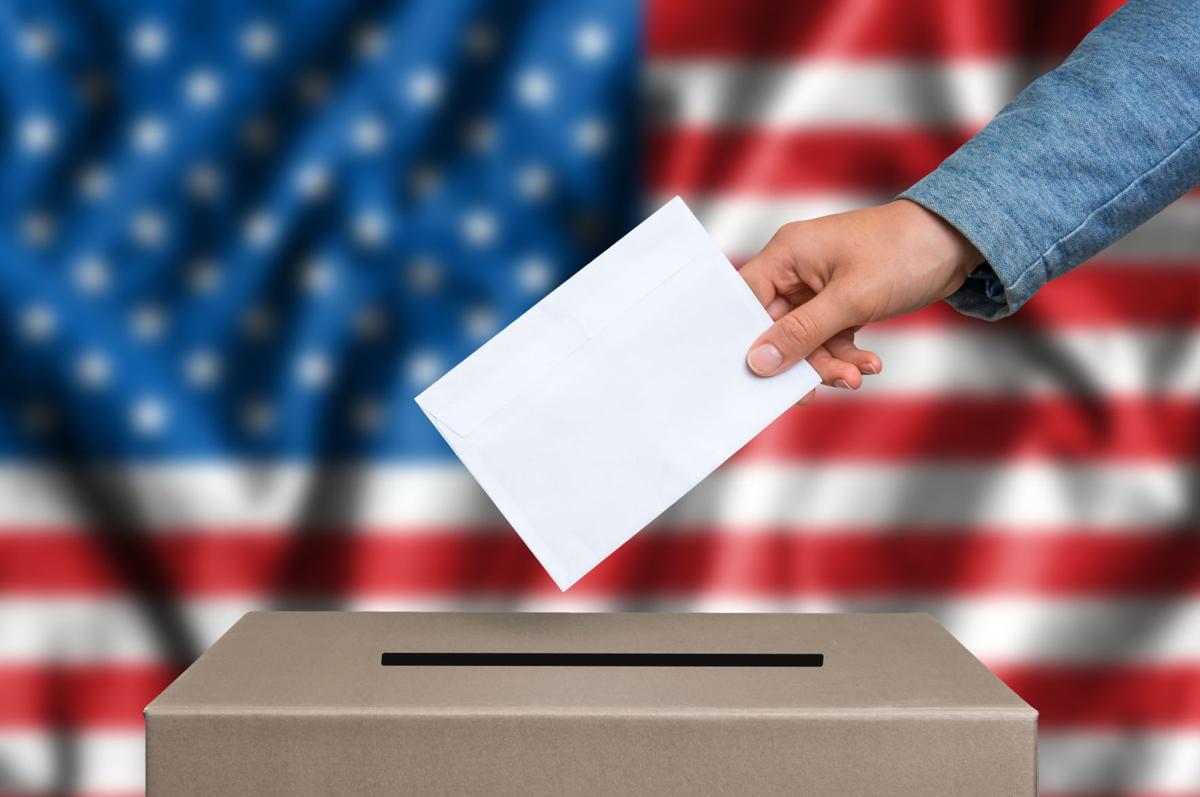 Ravalli County Elections Administrator Regina Plettenberg will ask the county permission Tuesday to hold a mail ballot election for the June primary.
She said there really is no other option.
About 85% of election judges who work at Ravalli County polling places are over 70 years old.
"I don't even know if I have enough judges to run one polling place that are not in the high-risk category," Plettenberg said. "I can't ask people over 70 years old to work. And the younger people, honestly, are too scared to do it. … Who am I going to get to operate the polls?"
And that doesn't even take into account that many of the people who prefer to vote at polling places are in the high-risk category by being over 60.
"In my opinion, even if we ran the election at the polls, right now I would have to send something out to my non-absentee voters suggesting that if they are in the high-risk category that they get on the absentee list," she said. "And then I would have to offer everyone else to do it as well."
Ravalli County has about 27,000 active voters. About 17,000 of those are already on the absentee list.
Of the remaining 10,000, Plettenberg said about 45% usually turn out to vote.
"With absentees, we get between 80 to 95%," she said."They are good voters. People really like it."
"I remember when I started 20 years ago if we got 300 absentees it was a big deal," Plettenberg said. "When we hit 500, it was like, 'Holy cow.' Now, it's just grown like crazy. Eight years ago, we had 6,000. Now we're at 17,000. I think it's going to keep growing."
Mail-ballot elections are easier to administer.
"All the work is done up front," she said. "The bulk of the work is done 30 days before the election. Whereas with a poll election, you not only have that work that comes 30 days before the election, but you also have to get the polls ready.
"You don't know how many people are going to show up," Plettenberg said. "And you have to get your judges. They have to do provisional votes. They have to collect absentees. And it takes longer because you have to wait for the polls to close before you can count your polling place ballots."
Statewide, 70 to 75% of ballots are cast by mail.
Plettenberg said that when she tells out-of-state election administrators that, they always ask why Montana isn't already a mail ballot state. Plettenberg is the former president of the Montana Association of Clerks and Recorders.
"It's going there," Plettenberg said. "The voters are taking it there. It's not about what the legislators want or even the election administrators, it's what the voters want. This is an optional thing that the voters are already doing.
"I think this changes the landscape for elections in Montana," she said. "I think it shows where we need to have online voter registration. I think there are some steps that Montana needs to move forward on elections. We'll get there."
Plettenberg said the Ravalli County Commission has been supportive of her in the past. She hopes they will be again on Tuesday at the meeting scheduled for 1 p.m.
Montana Gov. Steve Bullock gave counties the option Wednesday to conduct an all-mail election for the June primary under the powers of an emergency declaration over coronavirus he made earlier this month.
The order came after Bullock consulted with the secretary of state, county election administrators, public health experts, emergency management professionals and political leaders from both parties.
"This is about protecting Montanans' right to vote at a time we face unprecedented challenges with the COVID-19 pandemic," Bullock said in a press release. "Locally elected officials best understand the voting needs of their communities, and taking this action now ensures they will have the time to make the right decisions for their localities."