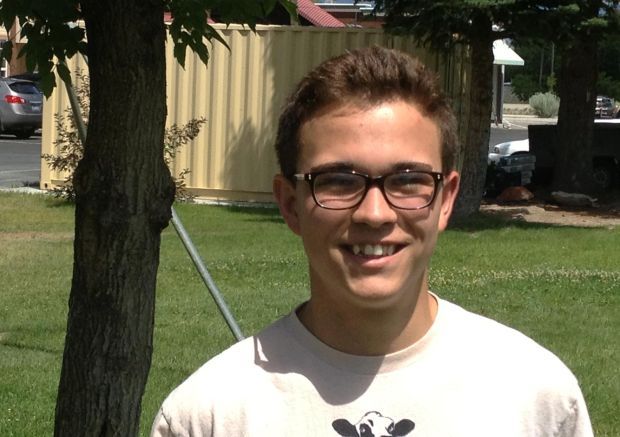 A Victor High School senior has been chosen to travel to Oklahoma City this month to attend the national Four Star Leadership program.
Michael Schilling-Faust, 17, was selected to attend the all-inclusive program July 14-20 because of his demonstrated leadership abilities and outstanding character.
Schilling-Faust will be one of 50 students nationwide to participate in leadership training, policy debates and speech competitions, and have the opportunity to engage with national and global leaders. Among those leaders will be retired U.S. Army Gen. Tommy Franks, commentator and former presidential consultant Karl Rove, and Oklahoma Gov. Mary Fallin and Lt. Gov. Todd Lamb.
Gregg Shields, program media manager, said hundreds of students from across the United States applied, and 70 finalists were selected. After a phone interview with each finalist, a selection committee chose 50 students to attend the program.
"Each session will follow curriculum designed to develop leadership skills and challenge students through team-building exercises, collaboration, spontaneous problem solving and competition," Shields said. "Excursions during the week will provide participants opportunities to further develop and employ those skills through cultural experiences and service projects."
He said that the event provides students with an avenue for recognition, scholarships and letters of recommendation.
Schilling-Faust said he hopes to attend the Air Force Academy and that a letter of recommendation from Franks, the event host, will help him achieve that. He said he wants to become an astronaut and has been looking into the steps he needs to take to achieve his goal.
As for the Four Star program, Schilling-Faust said he is excited to meet the leaders and see how they are different.
"This event will provide a chance for people to meet and create long-term relationships," Schilling-Faust said. "It also provides a medium to learn, and that is what I want to do most."
Schilling-Faust will travel to Oklahoma City all expenses paid from Colorado, where his family recently moved.