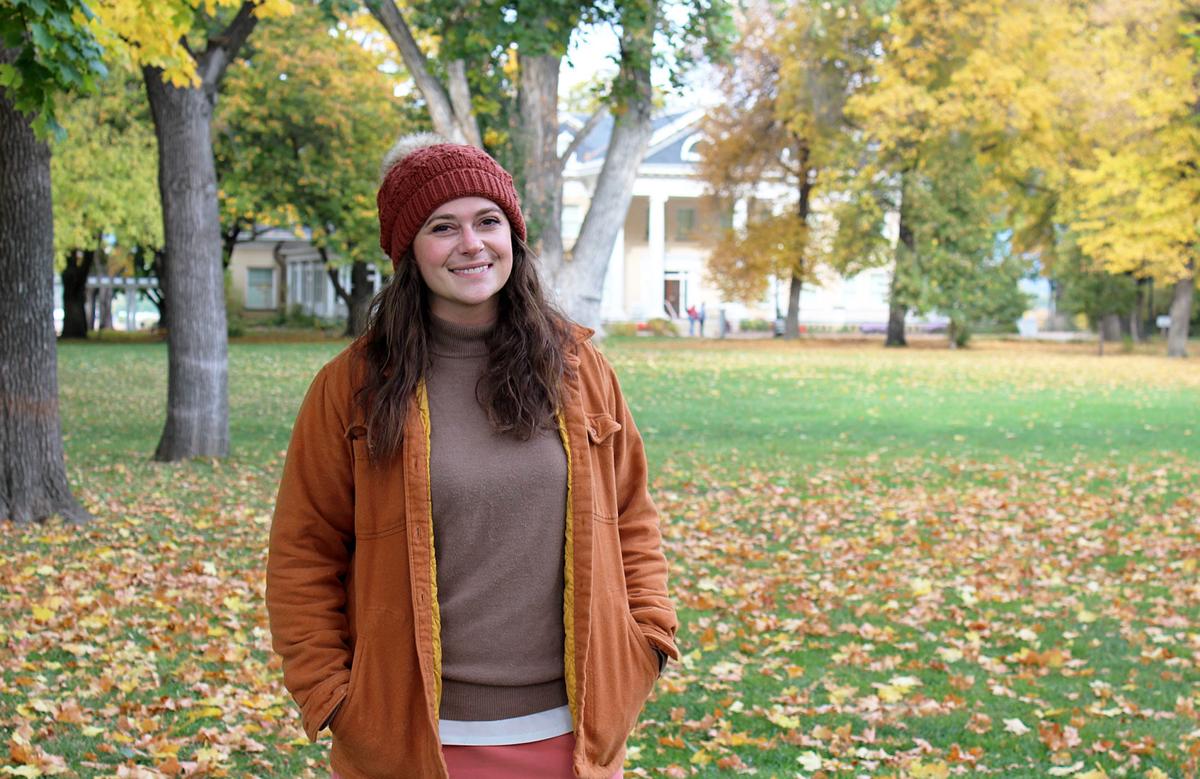 The Daly Mansion is hosting three great events in October, the Holly Jolly in November and Holiday Tours in December.
The Tammany Trot Trail 5K and Fun Run are Saturday, Oct. 16, Romancing the West, a documentary concert, inside the mansion Thursday, Oct. 28, and Trunk or Treat is on Halloween.
The second annual Tammany Trot Trail Run is 10 a.m. on Saturday, Oct. 16.
"We're really excited because the funds raised through this race will be used to update our public restroom facility," said Courtney Hartelius, event coordinator. "We haven't been able to update them since the 90s. We've been having a lot of big events like the Celtic Festival, the Brewfest and weddings, and we want to provide our visitors and guests with more adequate and reliable space."
The restroom facilities are also used by the public when they visit the grounds.
Instead of running around the mansion multiple times this year, the Bessenyey family is opening the Bitterroot Stock Farm land to be part of the long course.
"So, participants will not only get to run through the mansion grounds but also run through the historic Bitterroot Stock Farm," Hartelius said.
The one-mile fun run at 10:30 a.m. is perfect for anyone not wanting to go 5K but still wanting to participate.
"It includes a costume contest and there will be prizes for first and second for the long run and first place and best costume for the fun run," Hartelius said. "The courses are for all walkers, runners, joggers and we wanted to make it accessible for all skill-sets. This has a bit of a hill and last year we had people walk it."
The Tammany Trot and fun walk/run cost $30 for adults, $10 for ages 10-17, and youth aged 9 and under can participate for free. Racers can register and pay the registration fee at dalymansion.org.
"I'm excited, we've put a lot of work into this one," Hartelius said. "I'm really glad Stacie [Duce, Daly Hospital Foundation] reached out to combine all three races. This one may be colder, but part of the runner's swag bags is commemorative runners' gloves with the race logo."
All runners and walkers will get swag bags full of goodies donated from local businesses — The Paper Clip, Murdoch's and Dr. Molly Gannon, DDS; First Security Bank and Super One Foods.
This is the final race of the Trifecta that included the Moriah Hughes Run and Colors of Cancer. There will be a Facebook Live at the end with a drawing to see who will win the $500 cash prize for participating in all three races and supporting all three causes.
The Romancing the West documentary concert will be held at 7:30 p.m. on Thursday, Oct. 28, in the living room of the Mansion. Only 60 seats are available and tickets cost $20.
"It's a critically-acclaimed, time-traveling, documentary concert," Hartelius said. "There will be a projector screen and the performers will sing music specifically about the historical images."
The presentation is about the west and is called, "How the West Was Sung."
"It's a celebration of hope, faith and woven histories of the great west," Hartelius said. "Performers are Christina Martin, Butch Martin and Martin Gerschwitz. It's inside, it's that time of year when there are fewer things to do. It could be a fun date night, a fun girl's night, if you like live music, history and performance and want to be inside the mansion."
This will be the Daly Mansion's second year to host a Trunk or Treat, this year held from 2-4 p.m. on Sunday, Oct. 31.
"Last year we had such positive feedback and great attendance that we wanted to put this event on for the community children again," Hartelius said. "It is a free community event, and we are looking for people who want to participate as trunks. They get to park on mansion grounds and hand out candy to the Trick or Treaters. It's free to be a trunk we just ask them to bring individually wrapped candy."
This year the Stock Farm Club is donating a free hot chocolate station for attendees to enjoy. Last year there were 20-25 trunks and 500-600 Trick or Treaters. Any style of car is welcome, decorations are not required but are encouraged.
"We ran out of candy after the first half-hour last year and are trying to be more prepared," Hartelius said. "We're excited to see the same number of kids. Wear your costumes, enjoy walking through the leaves, and Trick or Treating on the grounds."
The Holly Jolly craft fair will be Friday, Nov. 19, and Saturday, Nov. 20. The mansion is also organizing a Holiday Feature Tour series for the second and third weeks of December.
"Come to the mansion," Hartelius said. "We are closed for tours in October in preparation for our fall and winter events, but the grounds are open and free to the public, 9 a.m. to 5 p.m. Mondays through Fridays. We had a great summer. We were grateful to how many people came to the events and the other community organizations that chose to work with us. It felt good to work with people again."