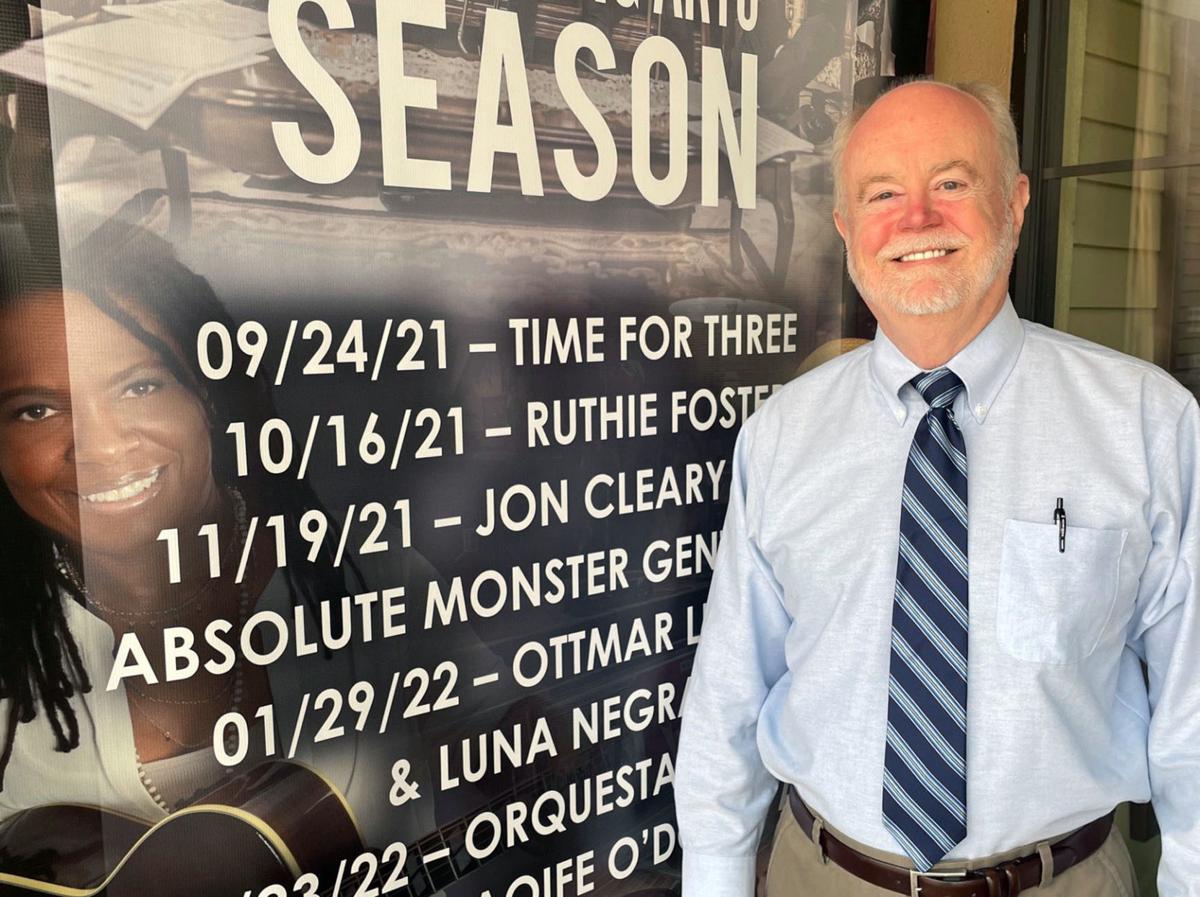 As the Bitterroot Performing Arts Council ends its "extended intermission" and launches its 17th season of live performances, a new executive director has been named to take the helm and lead the organization into the future.
Larry McCloskey recently accepted the position and attended his first board meeting last Tuesday.
"I really admire the board members and staff who have carried the organization during this difficult year and come up with an outstanding line-up for the new season," McCloskey said. "Kudos to all of those involved because they have done the heavy lifting and allowed me to walk into this dream job."
Years ago, McCloskey was visiting family in the Bitterroot Valley from Boston when he walked down Hamilton's Main Street and saw the poster for a BPAC concert featuring the acclaimed Irish band, Lunasa.
"I was stunned that such an amazing band was coming to little Hamilton," he said. "I was so excited that I walked right into the box office and bought a ticket and loved the concert. When I got back to Boston, I bragged how I had seen Lunasa in rural Montana and people couldn't believe it."
Since moving here, McCloskey said, "I have always been blown away by the caliber of artists that participate in the BPAC series and so grateful that an organization exists to bring that kind of entertainment to the valley. And now, I get to be a part of it. I'm just really happy for the opportunity."
McCloskey enjoyed a vibrant career in computer sciences, but always had a hand in helping to make live performance accessible for communities from Los Angeles to Boston and now in Hamilton. His work with local nonprofits started with providing performances for the Bitterroot School of Music. For two years, he has been heavily involved in the Bitterroot Celtic games and also served as a trustee helping with programming for the Hamilton Eagle's Lodge.
"I produced music festivals in Los Angeles for years and really honed my abilities to organize committees and manage logistics," he said. "After an early retirement, I've put all my energies into work that involves arts and smaller musical productions. But with this new position, I feel like I'm taking all my skills to the bigger stage and I'm really looking forward to maintaining the momentum."
BPAC Board President Laura Merrill led the hiring committee and said, "Larry's passion for live performance combined with his business and team management background will be a great asset to our organization. We are all looking forward to working with him."
Merrill said a lot of work has been done to prepare for the season by board members on committees handling everything from programming to marketing, "And our operations manager, Jacque VanDenburg has been amazing to take on such a heavy load and develop new opportunities. So we are really grateful that Larry has hit the ground running and is excited to grow the ongoing mission of the Bitterroot Performing Art Council."
McCloskey said he has dreams of expanding the programming to be year-round and is looking to develop more partnerships with other organizations in the community. He said he will continue the priority of educational outreach with visiting artists and support the "Bitterroot Presents" programming that has continued to develop during the off-year.
"Jacque has done a great job developing the Bitterroot Presents curriculum and video library," he said. "I'm a firm believer in outreach opportunities and having our visiting artists contribute to our community while they're here."
He's also looking at future opportunities to present at a variety of venues while gathering new audience members and supporters.
"We're exploring blue-sky ideas and I couldn't be more thrilled," he said.
The first show in the 2021-22 series will be a genre-crossing string trio, "Time for Three," on Friday, September 24 at 8 p.m. at the Hamilton Performing Arts Center. Tickets are available at bitterrootperformingarts.org or at the BPAC Box Office at 127 W. Main Street in Signal Square in Hamilton. For more information, call 406-363-7946.
The BPAC Board has also set the date for its annual fundraising event, "Spring for the Arts" to be on Saturday, April 2, 2022.