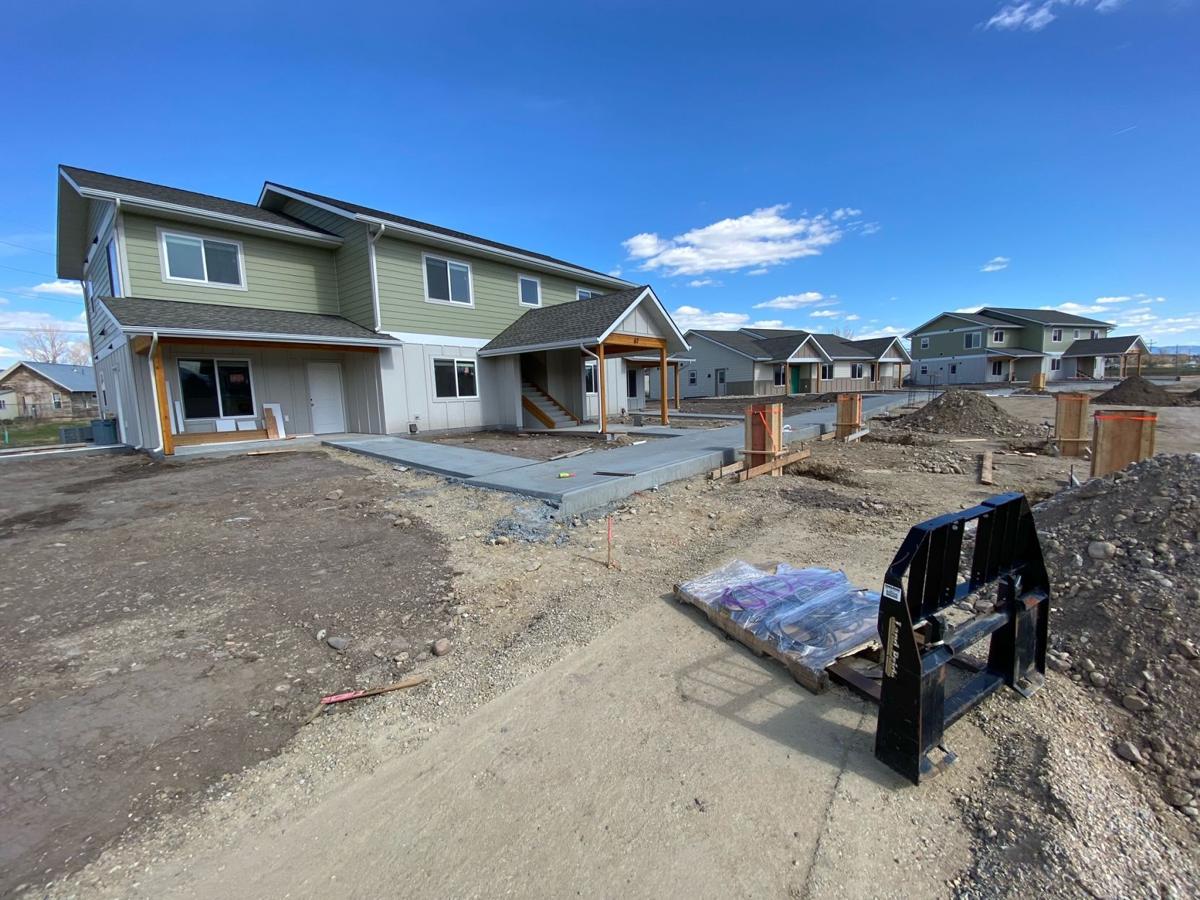 Gary Locke has been working to address the homeless issue in the Bitterroot Valley for decades.
He's never seen it quite this bad.
A real estate market that's on fire is hitting Ravalli County's rental market hard. The pandemic has created even more uncertainty for those who count on family and friends for a place to sleep. On top of all that, building materials prices at historic levels are creating even more challenges to those interested in developing affordable housing in the valley.
"Housing has always been a bit of a problem here in the Bitterroot," Locke said. "It's really serious now. So many people have moved in so fast. It's driven prices for homes and rentals up. With prices of building materials going through the roof, it's hard to build low-cost, low-end homes here."
"There are people who have been staying with other people while they try to find someplace to live," he said. "These are people who have lived here for years. Some grew up here. And then all of a sudden, they lost their lease for whatever reason or their landlords decided to sell their rentals and they suddenly don't have a place to live."
The Bitterroot Affordable Housing Coalition annual Point-in-Time Homeless Count showed a large jump this past year. In 2020, the count recorded 100 people. This year, the number jumped to 188, which included 131 adults and 57 children.
Of those 188, only 40 had access to shelter.
Karen Martin, the manager of Highland Property Management, has seen the waiting list for apartments managed by the company in the Bitterroot Valley triple since last spring.
All six of the company's properties located in Hamilton, Darby and Lolo have waiting lists. There are more than 50 on the list hoping for one of the 112 apartments to come open in the Mountain View property in Hamilton.
"We're not seeing a lot of turnover," Martin said. "Last summer we had 10 apartments come open. This year, I have one. People are staying put. They are not going anywhere because there's no place to go."
Supporters of Abuse Free Environments' (SAFE) executive director Stacey Umhey called the housing situation in the Bitterroot Valley "incredibly dire."
SAFE offers a rapid rehousing program to victims of domestic abuse or sexual violence to help them get a new start on their lives. The program pays the security deposit and the majority of the rent.
"We know, for a lot of folks, that securing housing is a tremendous barrier for them to be able to escape an abusive situation and rebuild their lives," Umhey said. "Although we can help with the security deposit and rent payment, it's been impossible at times to find local housing for them. It just simply doesn't exist."
Those working to transition away from an abusive relationship often struggle with coerced debt, poor rental histories, or a rental history that includes damaged properties.
"Even though it's all part of the victimization, it can make it hard for survivors to secure housing," Umhey said. "Housing has been incredibly challenging over the last couple of years and now it's getting worse."
One of SAFE's clients, who asked that her name not be used, said she and her abuser lived in a home that a friend owned for eight years. Her last reference for housing is nine years old.
"I've been looking for housing for the last two months, but there's not been a lot of choose from," she said. "I've submitted my application at two places, but they had already picked someone else. It's been pretty brutal. I never got a chance to even look at anything and that's with SAFE having this guaranteed money to support my efforts."
"I think it's been a combination of a lot of things since the pandemic," she said. "It seems like there's been a perfect storm of events to create this situation."
District XI Human Resource Council's executive director Jim Morton said even filming of the Yellowstone television series in the Bitterroot Valley has played a role in the tight rental market.
"That company brought people into the valley who were housed in motels or other available rentals," Morton said. "That created more pressure in what's already a tight market."
Like many other rural places in Montana, the homeless aren't often seen on the street corner. 
"People tend to have more of a network," Morton said. "They can live for a time with friends and relatives. People in the community probably don't even realize how many people are living without their own space. They don't understand the issue."
"There are a lot of people who are on the verge of being homeless and the pandemic has made it worse," Morton said. "A friend or relative may have agreed to let them stay with them, but changed their mind because of COVID. That's forced people to try to find something else at a time when the market is so tight."
Some who can't find a place to live in town have turned to the national forest.
Bitterroot Forest Darby Ranger Eric Winthers said they have seen more people are setting up housekeeping on the national forest.
"We see them in the developed campgrounds and in dispersed sites," Winthers said. "Skalkaho and Lost Horse are real popular dispersed sites."
The rules say people can't camp in the same spot for more than 16 days. On the Bitterroot Forest, they can't camp for more than 45 days in a year.
"We're all for people using the forest for camping," Winthers said. "The limit is to keep people from living in the forest. When that happens, we often see sanitation and garbage issues. Sometimes other law enforcement issues arise."
Winthers said they also find abandoned camps where people have either been arrested or just moved on and left their campers behind.
"The issue seems to be that housing seems to be in tight supply," Winthers said. "All the RV parks seemed to be filled up. A lot of folks can't afford to stay there either. You can't help but feel bad for them for not having a place to live."
In Ravalli County, there is no easy fix to the affordable housing crunch.
The Human Resource Council is just finishing one of the first affordable housing projects in years in the Bitterroot Valley. When complete, Burnt Fork Place's 16 units will target the disabled, elderly and victims of domestic violence or sexual abuse.
While it's a start, Morton said the project will hardly scratch the surface of the need for affordable housing in the valley.
At this point, there aren't many places where a developer can build a similar project because of a lack of infrastructure, like municipal water and sewer, and land that's already zoned for multiple family housing.