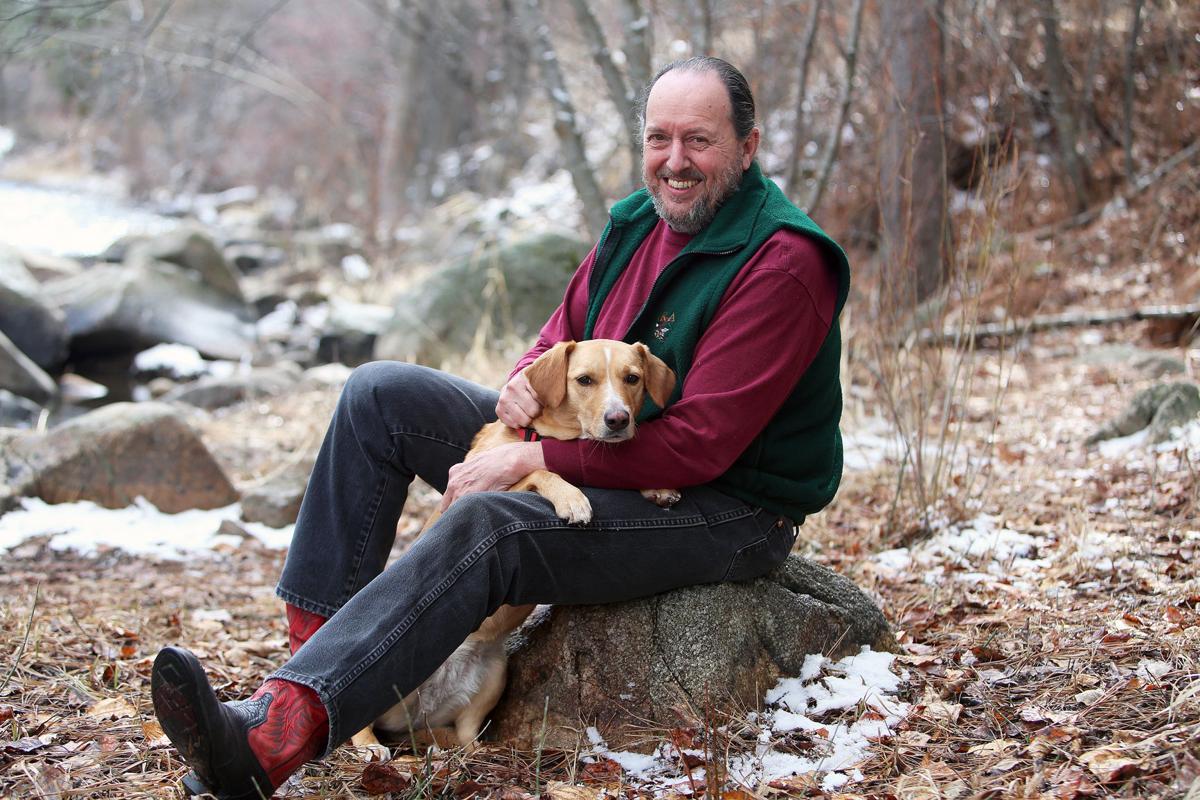 CONNER – Along a slow moving stretch of the East Fork of the Bitterroot, there's a rock that Ted Dunlap likes quite a lot.
He can almost see it from the window of his small cabin that's found on the edge of a trailer court adjacent to the Conner Store.
"I believe that rock is a little softer than the others," Dunlap said, with a smile.
He calls it his thinking rock.
Over the course of the next year, Dunlap plans to get to know this particular stone even better as he ponders the message he wants to spread as part of his campaign for the highest post in Montana politics.
Dunlap filed as the Libertarian candidate for governor. His running mate is the same party's gubernatorial candidate in 2012, Ron VanDevender.
"I haven't had a chance to meet him yet, but I hear a lot of good things about him," Dunlap said, while sitting at his kitchen table and sipping on coffee made from beans that he had roasted himself.
This April marks the third year that Dunlap and his wife, Missy, have lived in their cabin along the Bitterroot River.
This will also be the third time that he's run for governor of a state.
The first two tries came in Idaho where he managed to spread the Libertarian message by participating in several debates broadcast statewide.
"I didn't win, of course, but I did influence the debate," Dunlap said. "The other candidates had to consider what I was saying. People told me later that what I said made sense."
When people ask Dunlap to define a Libertarian's point-of-view about the world, he harkens back to his years in junior high when someone told him: "Your right to swing your fist ends where my nose begins."
His wife prefers: "Whatever floats your boat, as long as it doesn't sink mine."
"We don't feel like anyone should have the right to tell you how to live your life," Dunlap said.
Dunlap traces that sense of right and wrong back to his childhood where he dealt with a father and old brother who were bullies.
"I grew up with a strong dislike for bullies," he said. "I didn't like seeing anyone get pushed around. In my mind, that's what the Democrats and Republicans are. It's their own way or the highway. They are bullies."
"Who gave them the right to tell me how to use my money or how I should live my life?" Dunlap said. "There aren't many people willing to stand up and take a stand like this. I know that I'm unusual."
Dunlap was living in California when he first realized that he didn't fit. It was just after Dianne Feinstein was elected to the U.S. Senate.
"I didn't know how it could get much worse than that," he said. "I took an appraisal of my situation there and looked around at my fellow citizens before I decided, 'Oh. That's what's wrong. I don't fit here.'"
And so he sold his mowing/hazardous fuels control business and moved to a small town just outside of Boise, Idaho. He believed by going north, he would find more people who thought the same as he.
In Idaho, he went searching for members of the Libertarian Party.
"They were kind of hard to find," he said.
What he did find was a party more focused on spending the state-funds it received every year on pizza and beer.
"I thought that was just wrong," he said. "I took over leadership, which required a bit of a battle at the time."
After putting on a convention that raised about $8,500 for the cause and creating some party unity, Dunlap spent the next few years adding his name to the ballot, twice for governor and once as sheriff.
He proudly still has the two brown uniform-like shirts that he wore during his campaign for sheriff that sport an official nametag and a variety of patches including one from the Oath Keepers and another of a self-styled liberty flag.
While the 27-year law enforcement veteran serving as the community's sheriff was used to running unopposed, Dunlap said people started paying attention to him and his message after he started looking official.
With no money and no media, Dunlap said he ended up getting 4,200 votes compared the sheriff's 12,000.
"It was the closest election the sheriff had ever suffered," Dunlap said. "He didn't even see it coming. I didn't really want the job of sheriff, but I would have done it better than him."
"I feel the same way about the Montana governor's job," he said. "I don't really want the job, but I'll do it and do it better than what the governor has done."
Dunlap said he doesn't really plan to travel much to campaign. Instead, he will spread his message through the Internet.
"How much of my life should I devote this next year to campaigning when I know that have about a .01 chance of winning?" he asked. "But I will do my best to spread the word about the Libertarian Party. Once you get involved in it, your mind will get stretched and it will never go back to its previous shape. We call it the party of principle."
Dunlap said he's been heartened by the like minds that he's found in move northward.
"I thought I would find more and more individualism if I went north," he said. "When I went to Idaho, it felt like there was about one in 10 people who thought like me. Here in Montana, it's closer to 50/50. I'm making progress."