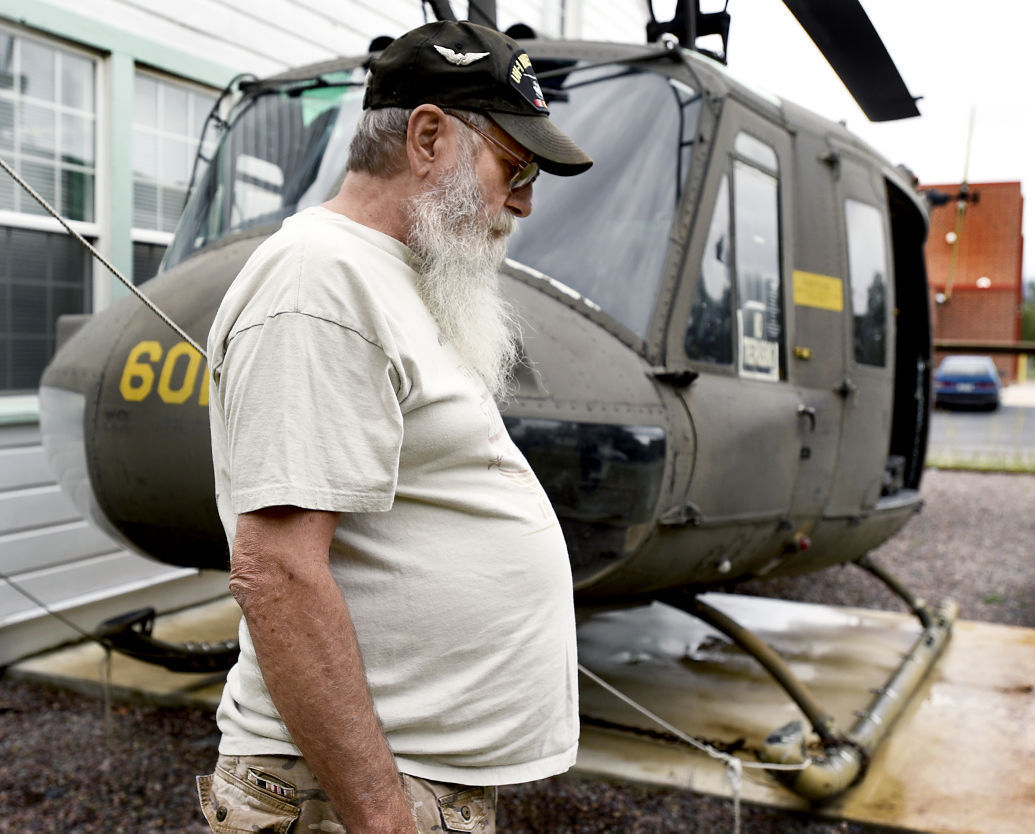 On the afternoon of Sept. 16, 2013, the tail boom of Garlick UH-1B helicopter broke away from the fuselage during a logging operation in Oregon.
Witnesses would later say they either saw or heard a load of logs release from the helicopter that was flying just above the tree line.
Some said they watched as the fuselage separate from the tail boom and then both sections fell to the ground.
Dustin Wood of Stevensville's Aircraft Structural Repair was a friend of pilot, Bart Colantuono, who died as a result of the accident.
At his memorial service, Wood was one of several UH-1 operators and mechanics who sat down at a table and talked about the accident, its causes and the possible solutions that could save lives.
At the time, many UH-1 pilots were already well aware that the tail boom fittings on the 1960s-era aircraft could fracture over years of service.
The idea of building a tail boom motion detector was proposed at the impromptu gathering.
Working with UH-1 operators, Wood developed a working tail boom motion detection system, called the BART Switch, that could be installed in the helicopters.
The system was initially installed in four different aircraft.
You have free articles remaining.
Earlier this month, it was put to the test.
On Valentine's Day, a helicopter pilot was flying a load of logs when he heard a loud bang. He immediately noticed that the master caution light was on and the caution panel was illuminated.
The pilot immediately released the load and removed all pressure from the left pedal. After landing, the tail boom fitting was found to be cracked. The pilot later said that full break in the fitting would have been catastrophic.
The Federal Aviation Administration recently approved the system for general use in UH-1s.
"We've been working on this for a year and a half," Wood said. "We are hoping that it will save some lives. We have repaired a lot of those fittings over the years."
Wood has sent information about the system out to UH-1 helicopter owners across the country. The system is something that can be self-installed for little cost.
"It's really a pretty simple deal," he said. "We wanted to keep it simple. We want to get as many of these out there as possible. In order to do that, we wanted to keep it as cheap as possible."
Wood worked with Colantuono for many years.
"He was a good guy and good friend," he said.
A system like this might have saved his life.
"It is nice to see operators and mechanics working together to come up with solutions that can save lives," said Dustin Wood. "Being proactive about finding a life saving solution so Bart did not die in vain was important to us all."