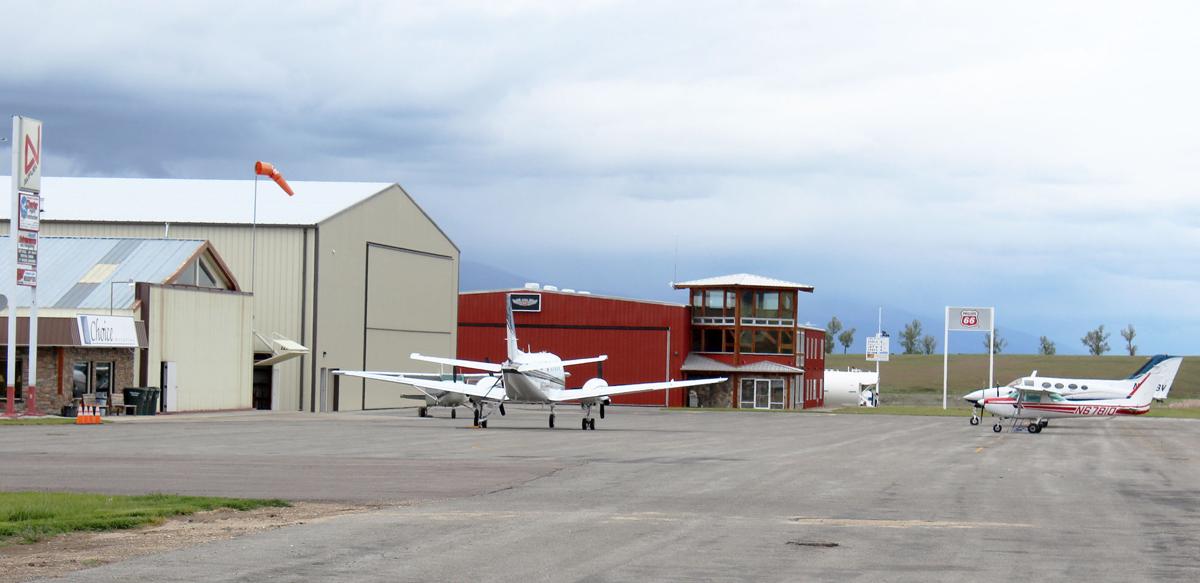 Ravalli County will receive a $11.8 million federal grant to help pay for an expansion of the Ravalli County Airport in Hamilton.
Ravalli County Commission Chair Jeff Burrows said the county was notified last week about the funding that will pay for the bulk of an airport expansion that has been talked about for 20 years.
Burrows said Tuesday it was too early to know if there are any strings attached to the funding or when it will arrive.
"There are a lot of questions right now that we don't have answers for," Burrows said.
At this point, Burrows said it wasn't clear if there would be a requirement for matching funds or whether the funding will be allocated this fiscal year or the next.
The county applied for $14 million from the Federal Aviation Administration's Airport Improvement Plan.
Ravalli County's proposal — which includes acquisition of 126 acres from the Mildenberger family and construction of a new 5,200-foot-long, 75-foot-wide runway and other improvements at the airport just east of Hamilton — was the No. 1-rated project in the FAA's northwest region.
The Ravalli Commission signed a tentative agreement with the Mildenbergers last month to acquire the property for $3 million.
Burrows said the land acquisition agreement was sent to the FAA for its approval. The agency has asked for some changes in the agreement's language.
"The initial feedback that we received was the settlement looked OK," he said.
If things go as expected, Burrows said the land acquisition agreement could be finalized in the next couple of weeks.
One potential hold-up for the acquisition could revolve around when the federal funds are allocated.
"We don't know when they are going to release the funds," Burrows said. "We don't know if those will come in this fiscal year or the next one. If we have to wait until after October, we might have find come up with a creative way to get funding for this year.
"We hope to have answers to those questions soon," he said. "As much as this news brought a sigh of relief, it brought more questions too. It's certainly a significant amount of money."
With that funding in place, the hope is the county will be able to select an engineer sometime later this year. If that occurs, Burrows said some dirt work and construction of the new taxiway could get started next summer.
U.S. Sen. Jon Tester worked with Ravalli County to acquire the funding.
"Rural Montana relies on airports to support the economy, provide better access for live-savings flights and connect families," Tester said in a press release. "Investing in local infrastructure will help support businesses in Ravalli County and get folks where they need to go."
Tester is senior member of the Senate Appropriations Committee. He was the only member of Montana's congressional delegation to vote for the bipartisan budget agreement that provided this funding through the Federal Aviation Administration's Airport Improvement Plan.
The Hamilton airport is one of the busiest general aviation facilities in the state. There are 78 aircraft based there, including two jets and seven multi-engine aircraft. Nearly 23,600 aircraft either take off or land there annually.
Get local news delivered to your inbox!
Subscribe to our Daily Headlines newsletter.