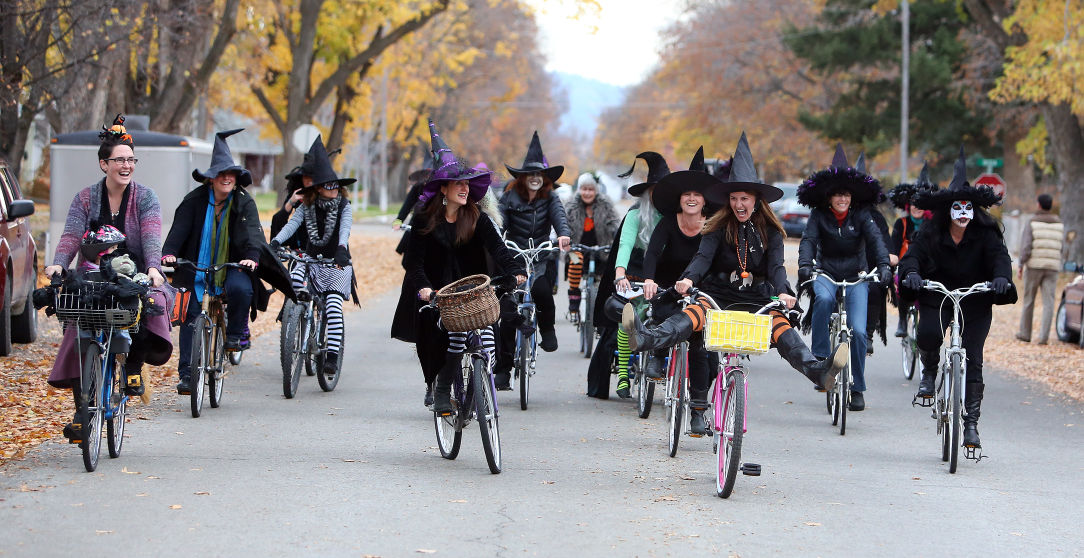 Halloween came early in Hamilton after nearly 30 witches suddenly appeared Thursday night on Third Street and began to cackle as they rode through the streets handing out good luck charms to anyone they met. The ride through the streets was the second annual Witches Bike Brigade. Dulce Belanger said it began last year with a dozen riders dressed in black. She expected by the time the was done, close to 50 witches may have joined in on this year's ride.
Get local news delivered to your inbox!
Subscribe to our Daily Headlines newsletter.