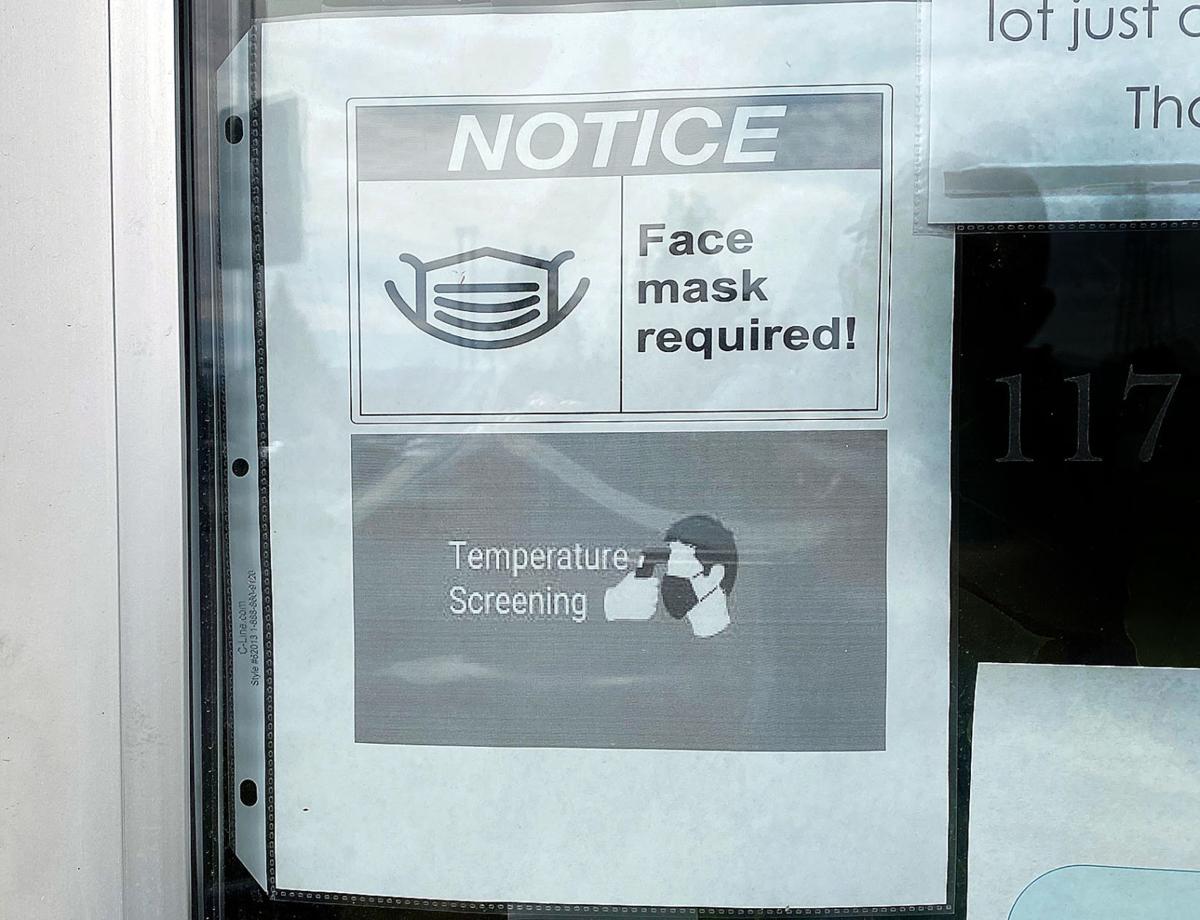 Ravalli County law enforcement officials say they don't plan to become the mask police, but they will take action if people become disorderly in local businesses.
Both Ravalli County Sheriff Steve Holton and Hamilton Police Chief Ryan Oster said the governor's directive this week that requires people to wear face masks in public buildings and businesses to slow the spread of coronavirus doesn't change anything for them.
"These are individual decisions that people are going to have to make," Holton said. "The governor's directive forces the hand of business. Penalties will apply to businesses, not the individual."
Holton said private businesses have the right to require their customers to wear masks.
"If a business owner or staff asks someone to wear a mask while they are in a business and they refuse, they are trespassing," Holton said. "I will enforce that. On the same token, if someone goes into a business where no one is wearing a mask, they can choose not to patronize that business. … We will keep the peace and enforce private property rights."
If people want to report a business that's not following the governor's directive to wear masks, Holton said they should call the county public health department or the Montana Department of Health and Human Services.
"Don't call 911," Holton said. "That is reserved for emergency calls."
As of Friday morning, Oster said his office had not received any complaints from businesses or residents concerning the mask issue.
"Our approach is if businesses call about customers being disorderly, then we'll deal with that," Oster said. "That's the way it's always been. The governor's directive is law enforcement's focus should be warnings and education.
"Private business owners may choose to enforce the governor's directive," the joint press release said. "Everyone has the right and ability to shop or patronize businesses they feel comfortable in."
Ravalli County Commissioner Jeff Burrows said the commission and county board of health will meet soon to provide some direction on how different county departments will proceed from here.
"We haven't decided on what that direction is going to be," Burrows said.
Burrows said the commission has told county employees to do what feels comfortable in their unique settings. If they feel like they need to wear a mask all day, then Burrows said they should. But, if they are in place where they can social distance safely and don't feel like they need a mask, then they can go without.
"Our first approach to this is going to be a common-sense approach," he said. "Then we'll hash out the details. There are no real straight forward answers to this. There's not enough clear guidance."
Bitterroot Chamber of Commerce office manager Jodi Wright said her office has fielded questions from local businesses.
"I had one business owner call to ask if they were supposed to provide masks to their employees," Wright said. "A restaurant owner wanted to know if their customers were supposed to wear masks until they get to their table. And they wanted to know if their chef — who works mostly by himself — is required to wear a mask."
Another business called about an upcoming outdoor wedding it was hosting. Their concern was how to address the dance floor, where people typically don't stay 6 feet apart.
Wright said that business owner is considering trying to put a positive spin on it by saying they would consider offering a free night at the lodge for the person with the most creative mask.
"They were all great questions," Wright said. "There are a lot of gray areas."
Wright said she is seeing a lot of people from out of state who have decided to stay in the Bitterroot Valley for long periods. Some are relocating here.
"There are a lot of people moving here because of COVID," she said. "They want to live in a little pocket with not as much freak-out as other places in the country."
Get local news delivered to your inbox!
Subscribe to our Daily Headlines newsletter.