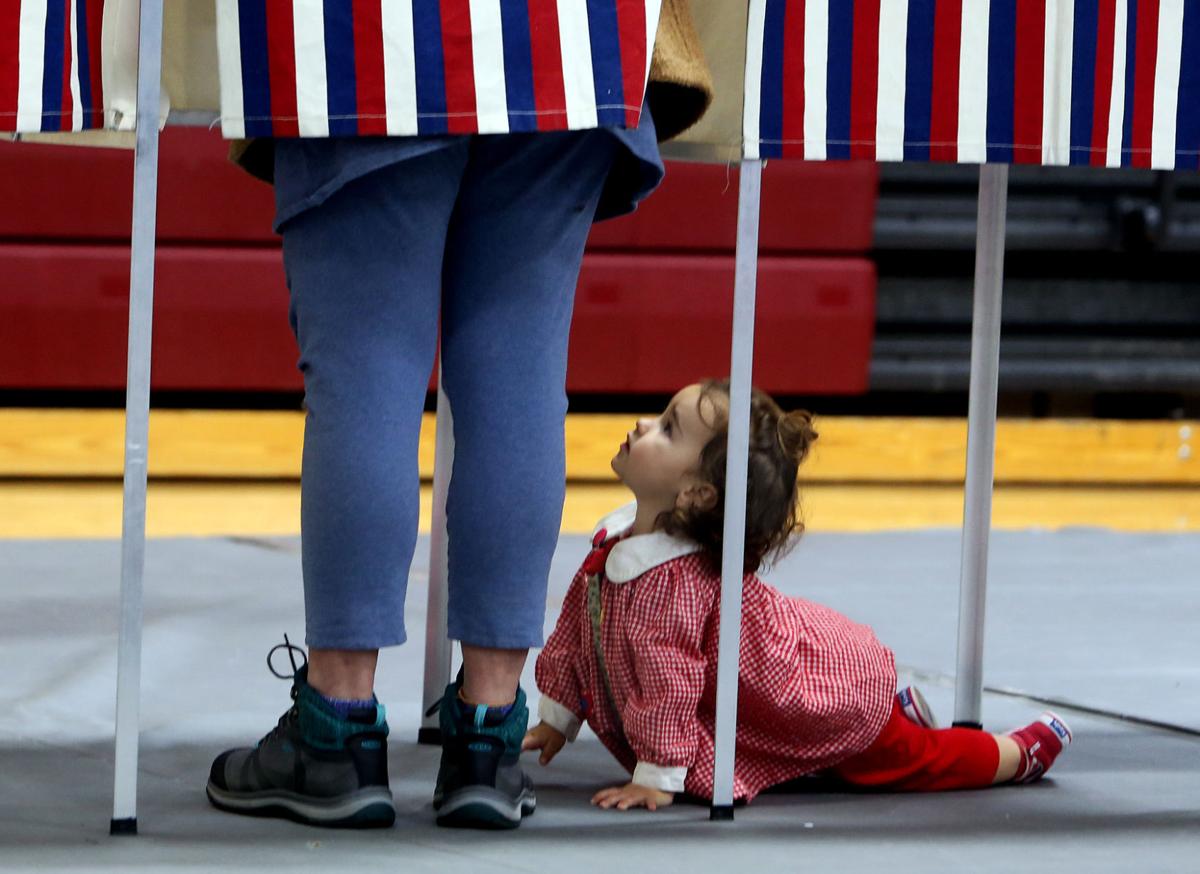 Ravalli County Elections Administrator Regina Plettenberg hopes that all active registered voters will keep an eye on wherever it is they get their mail starting Saturday, Oct. 10.
"We literally want people to watch their mailbox or post office boxes for their ballots to arrive," Plettenberg said. "I know that people are getting a lot in the mailbox right now. I don't want them to think it's junk mail."
On Wednesday, a federal judge rejected an effort by President Donald Trump's re-election campaign and Republican Party organizations to block Montana counties from holding a general election mostly by mail. In a separate ruling, the Montana Supreme Court decided Tuesday that ballots had to be received by 8 p.m. on Nov. 3 to be counted.
Plettenberg said the court rulings have confused some voters.
"We want to get the word out that ballots will be mailed to every active registered voter in the county," Plettenberg said. "We've had a really good response with people updating their information and getting registered to vote this year ... Things in our office have just exploded since March."
If voters don't receive their ballots by Oct. 16, Plettenberg said they should contact the county election office for a replacement.
This year there are lots of options for people to cast their ballots.
They can fill it out at home and mail it back. The county has picked up the return postage.
"If people want to return it through the mail, I know our post office is taking the extra steps needed to ensure it's returned as quickly as possible," Plettenberg said. "Our post office has always been wonderful. Two-thirds of our voters are already voting absentee. It's worked seamlessly for years."
Plettenberg recommends that people mail their ballots at least one week before Election Day.
Those who opt to wait a little longer should put their ballots in a drop box.
People can drop off their ballot in person at the Ravalli County Administrative Center, 215 S. 4th St. in Hamilton during business hours, 9 a.m. to 5 p.m. anytime between now and Election Day. The drop-off box is located on the north side of the building.
That location will also be open to the public on Columbus Day, Oct. 12 and the Saturday before the general election on Oct. 31.
On Election Day, there will also be drop boxes located at the Florence Fire Hall, Stevensville's Whitesitt Funeral Home, the Darby Club House and in the premium building at the Ravalli County Fairgrounds in Hamilton. Those drop boxes will be open from 7 a.m. to 8 p.m.
Plettenberg reminded voters that they need to be sure to sign the tan affidavit envelope.
"The voter is required to sign," she said. "We will be verifying every single signature. Those signatures have to match or we can not count it."
For those who want to step into a booth to fill out their ballot, early voting at the Ravalli County's election office officially got underway Friday, Oct. 2. Plettenberg said the best way for people to accomplish that is for them to bring the ballot they receive in the mail.
"That will speed up the process," Plettenberg said. "We can also void the ballot that was mailed to them and reissue a ballot, but that will take more time. We want to try to make this as smooth a process as we can for voters."
Plettenberg expects that there will be poll watchers on Election Day.
"We always have poll watchers," she said. "That's pretty normal. The processes are completely open to view. To help us comply with COVID social distancing guidelines, we are asking organizations to send just one person."
Plettenberg is happy with extra focus on this year's election process.
"While all of this stuff is kind of normal in our world, I think people have become more aware of it this year," she said. "In a way, that's wonderful. People are really getting educated on the election process."
The number of people in Ravalli County choosing to vote by absentee ballot has steadily been growing since 2006. In a regular election, absentee ballots outnumber those completed at the polling place by a two-to-one margin.
Due to COVID-19 concerns, this spring's primary election was held through the mail. In June the county set a record when 18,276 cast their ballots.
Voter registration has been pushed back from Oct. 5 to Oct. 26 this year.
"I've never run an election that is more voter-friendly than this," Plettenberg said. "People can pick up a ballot, bring back in person or put it in the mail. It's an election administrator's dream. I know that all voters aren't viewing it that way, but providing all these options to voters is wonderful to me."
Plettenberg urges people to turn in their ballots as early as possible. State law allows election workers to verify signatures beforehand. Vote counting can get underway one day before Election Day. Those numbers aren't released until after 8 p.m. on Election Day.
"Having the ability to start counting early is huge," Plettenberg said. "It makes it so we can get results out earlier. I know everyone wants timely results."
A voter's pamphlet will be mailed to county voters Monday. This year's ballot includes five statewide ballot issues.
"That should give people time to read up on those issues," Plettenberg said.