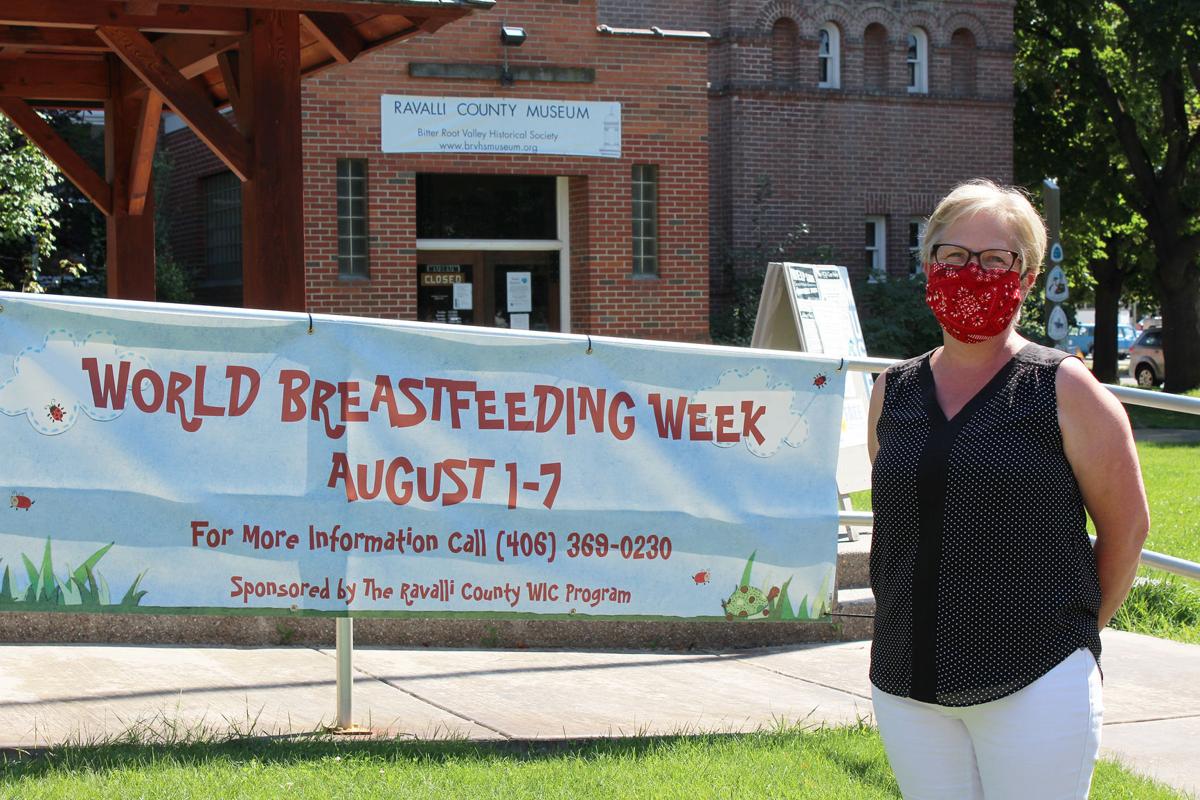 World Breastfeeding Week is always Aug. 1-7 and the Women Infant and Children Program in Ravalli County has funds available to help families.
"This year the campaign talks about affordable and clean energy, which we know breastfeeding is," said Teresa Messerman, WIC director for Ravalli County. "It talks about being sustainable for communities and through our peer counselor program I feel we are doing a good job of helping our community stay safe and support our breastfeeding moms."
WIC is also teaching families about making responsible and healthy food choices, which begins with breastfeeding.
Many people do not realize they are eligible for WIC benefits. WIC is for pregnant, postpartum and nursing moms, children from birth to age 5, women whose pregnancies have ended early, and dads, grandparents and guardians.
Individuals and families on Healthy Montana Kids Plus (HMK-Plus) and Medicaid, Supplemental Nutrition Assistance Program (SNAP), Temporary Assistance for Needy Families (TANF), Food Distribution Program on Indian Reservations (FDPIR) or National School Lunch Program (free and reduced-price meals) also qualify for WIC.
The new income guidelines are: A house hold of one earning less than $23,606 per year; two people — $31,894; three — $40,182; four — $48,470; and for five — $56,758. For each additional family member add $8,288 and pregnant women can count as two.
WIC provides monthly benefits to buy healthy food, and includes tips on how to shop, cook and encourage kids to eat healthy food. Food provisions cover beans, whole grains, fruits, vegetables, cheese, cereal, eggs, canned fish, peanut butter, milk, 100% fruit juice, infant formula, infant cereal and baby food.
WIC offers guidance for nursing moms on positioning, latch, milk production, returning to work and nursing aids such as breast pumps. WIC offers a community of experts and peers such as health care professionals, social services and other moms for sharing experiences and providing moral support.
In past years the WIC office in Hamilton has hosted World Breastfeeding Week events but this year there are none due to coronavirus concerns.
Last fall the Hamilton office made life-size cutouts of breastfeeding moms and babies that they plan to place around the community to normalize breastfeeding. Their plan was to place the cutouts in the hospital in March, but COVID shutdowns occurred at that time.
"We have not had any success at getting them to the hospital, but I'm optimistic that it could happen for World Breast Feeding week," Messerman said.
She said WIC is here to support moms and families with resources, food and encouragement. The Ravalli County WIC office is accepting applications. For more information contact WIC at 205 Bedford St., Suite P, in Hamilton, or call 406-802-7180.
Get local news delivered to your inbox!
Subscribe to our Daily Headlines newsletter.