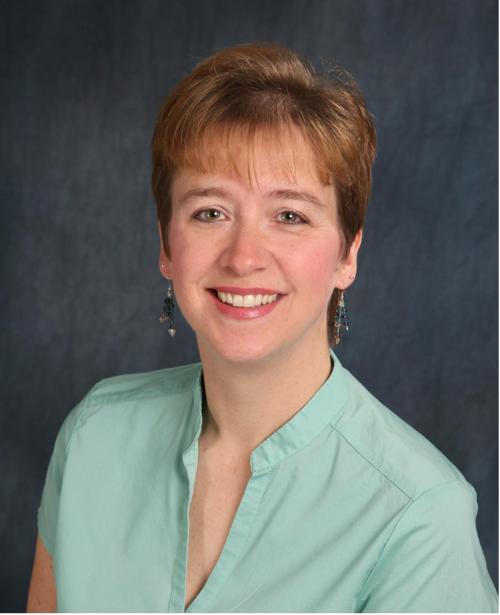 Most people are familiar with the phrase "An apple a day keeps the doctor away."
This phrase first appeared in the mid 1800s, originating in Wales with the following phraseology "Eat an apple on going to bed, and you'll keep the doctor from earning his bread". In the future, the phrase may change yet again to "Apple replaces Doctors."
In this last example, Apple is not the fruit variety, but the computer company. Apple is moving into the health market by utilizing data collected from Apple Watches to predict heart problems (more on that later). This is just one example of how technology is impacting the world of medicine today. Whether we are early adopters of technology or wary spectators, medicine and technology are becoming partners.
The most obvious example of technology interfacing with medicine is the Electronic Health Record (EHR).
According to statistics from 2015, 80+% of providers utilize Electronic Health Records. There are numerous advantages for patients when their providers use an electronic charting system. Legibility is improved, numerous personnel have access to the record at the same time, review of medical data can be easier and timelier and prompts can be built into the system to remind health care providers and their staff of necessary testing and screening. One example of a prompt is a reminder that a patient has missed an immunization needed to remain healthy.
This type of prompt can "pop-up" when a patient's chart is opened rather than relying on the provider to remember that this immunization might be needed and then searching for the immunization record in the cumbersome paper file. Another excellent use of EHR prompts are recalls that again "pop-up" to remind the provider and staff that it is time to recheck a necessary medical test, like a colonoscopy or a pap smear.
While we are still in the growing phase with EHR's, and therefore experiencing lots of growing pains, the continual improvement of this type of technology will lead to better and better care for patients.
While the EHR's are helpful to providers and their staff, they are also very helpful directly to patients through online access portals. There are numerous internet based gateways that allow a patient to log in and view their medical record whenever they like. Similar to online banking, these are secure portals that require passwords.
They allow patients to see their labs as soon as the provider might see them. Patients can also review their medical history in the providers' records and see when additional information might need to be passed on for completeness. Many of these systems also allow the providers and patients to message, like an email, back and forth about test results, new physical complaints or with questions.
While messaging certainly cannot duplicate the benefits of a face-to-face visit, it has a place for transmission of brief pieces of information that can quickly reassure both the provider and patient. Patients do need to take the responsibility to sign up for online access to their medical records and should discuss this issue with staff at their provider's office.
Perhaps the most exciting interface of technology and medicine today is in the realm of wearable technology that acquires data pertaining to one's physical state. The simplest devices collect information on movement, tracking such measures as steps taken, steps climbed, amount of time spent moving each day.
This is a great way to keep your provider in the loop regarding how much exercise you are getting. We have long known that setting a personal goal of taking 10,000 steps a day is a great baseline for healthy living. These devices take the guesswork out of the equation and let the provider and patient know how often these goals are being met.
Newer devices can track such measurements as heart rate, both with and without activity, hours of sleep, and calories burned. Going beyond fitness, wearables are now on the cutting edge of heart health.
As mentioned above, Apple Corporation is using its Apple Watch to collect data on the incidence of irregular heart beats in the general population. In partnership with Stanford Medicine, Apple is providing a free application to be used with the Apple Watch. This app passively measures the wearer's heart rate and can detect an irregular heart rhythm.
The app will notify the wearer and the doctors at Stanford Medicine of the irregular heart rhythm and provide guidance on further testing and medical consultation. The value of such data cannot be measured. It is well known that irregular heart rhythms put patient's heart function at risk and increase the risk of such adverse events as stroke. The data gathered can help develop recommendations for how to keep a population healthy and give the individual wearer concrete data to take to their providers to help develop a plan of care.
The future of medicine will certainly include more and more technology. While some devices will come and go, others, like the insulin pump, will become the standard of care. We can look forward to days when obstetricians can monitor whether their patients are in preterm labor by looking at their own smartphones. Or pediatricians can get real time measurements of their sick patients oxygen level again delivered to their EHR.
Despite the tongue in cheek comment in the introduction, technology will not replace your provider. But, it will give your provider the best available data to make the best diagnosis and treatment regimen possible.
This week's health column is collaboration between Ravalli Family Medicine and Marcus Daly Memorial Hospital. For questions regarding the health topic please contact Kathleen Harder-Brouwer, MD at Ravalli Family Medicine, 411 West Main Street, Hamilton MT 59840 or www.ravallifamilymedicine.com. Working together to build a healthier community.
Get local news delivered to your inbox!
Subscribe to our Daily Headlines newsletter.