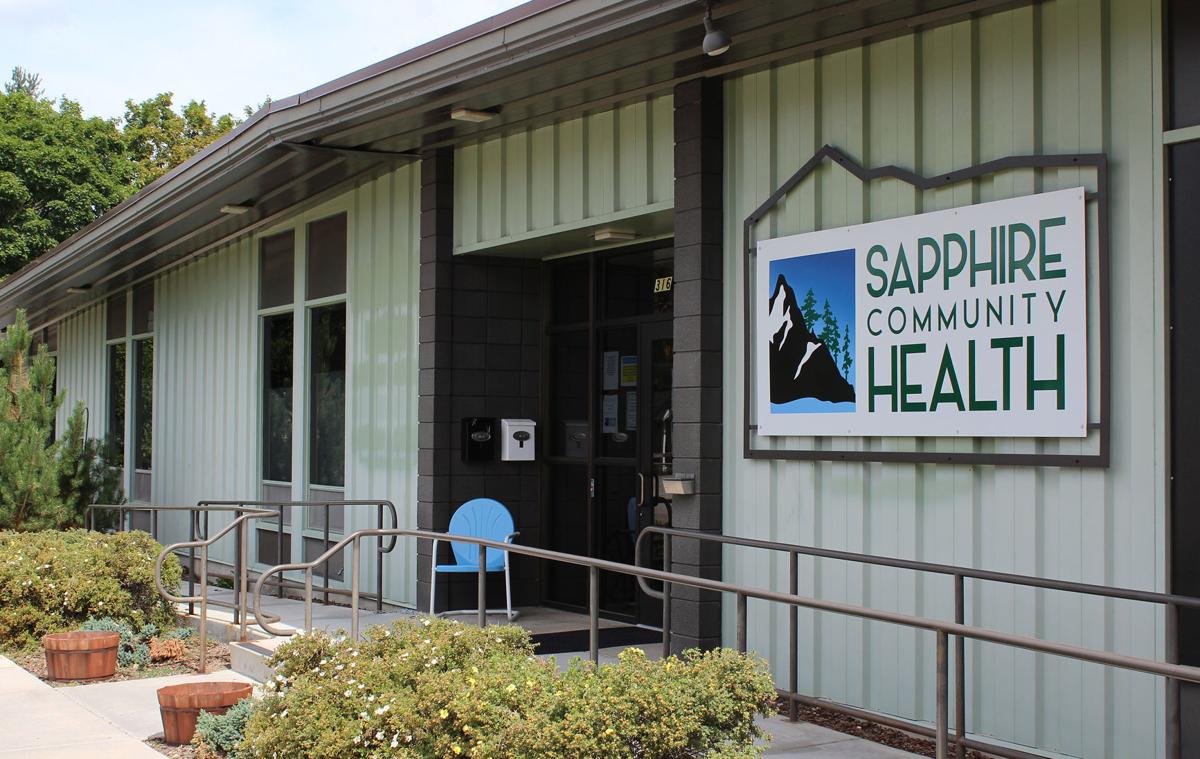 Vaccinations could eventually be administered at ten locations in Ravalli County as Montana moves into Phase 1B of the COVID-19 vaccine distribution plan, but the problem now is there are no doses.
Ravalli County Emergency Management Director Eric Hoover said a large number of providers have been certified and registered with the state to administer the vaccine.
"The reality is that none of those places other than Sapphire [Health Center], Marcus Daly [Memorial Hospital] and Public Health have received any vaccine," he said. "The problem isn't the local infrastructure of distribution, it is actually getting the vaccine in provider's hands here in the community."
He said vaccine deliveries as to when, where, and how much are unknown and because the vaccine is taxpayer-funded the federal government controls the purchasing and distribution.
"Then the state governors are responsible for distributing that out to various providers and local governments in their states," he said. "Each state has their own program for that. We are at the mercy of when those quantities of vaccines are distributed to providers in Ravalli County. Public Health, Marcus Daly and all of these providers are committed to this effort until every person in this county that wants a vaccine is able to receive it."
He said there is an overwhelming response from people wanting the vaccine but that the timeline for delivery is unknown. He suggested it may take all year.
Ravalli County Public Health Director Tiffany Webber said there was no indication that the flood of requests would happen. She spent December in training, preparing and trying to convince people to take the vaccine. Then all of a sudden everyone wanted the vaccine. Since then she has brought in nurses and worked on a plan to distribute quickly and safely to larger numbers.
"Then all of a sudden, where are the doses? We have everyone ready but where is the vaccine," Webber said. "We're just in a holding pattern for the vaccine, but my impression is that is everywhere across the country."
Hoover said the county is not trying to place blame but just give the vaccine to meet the demand.
"We simply don't have it," he said. "We want to work with our partners at the state and federal level. This is an unprecedented effort, probably in the history of the United States. It's like 911 — no one was prepared for that to happen. I don't think anyone at any level of government was prepared for this logistical effort. We've got boots on the ground, ready to go."
"I've got nurses on board, ready to go," she said. "We are trained and just need vaccine now."
On the Ravalli County website, www.ravalli.us, Public Health has listed the current places approved to give vaccinations. Look for the list on the left side of the page, in the green boxes. Choose "Corona Virus COVID 19," then "COVID-19 Vaccine Info."
At this point, Hoover said the providers do not have the vaccine.
"Do not call or reach out to these people because there is no vaccine," he said.
Webber said that each provider will alert their patients and customers when they have vaccine doses.
This week Marcus Daly Memorial Hospital is completing vaccinations for Phase 1A, Ravalli County front line health care workers.
Christina Voyles, spokesperson, said the medical community is having to "shift every minute of the day" with planning.
"The current issue is that we're not getting the doses of vaccine that we request every week," she said. "[This week] we'd requested 2,000 and only got 100, so that's going to the rest of our Phase 1A folks this week. We hope with the next shipment will be closer to 1,000 or 2,000 doses."
She said the hospital plans to deliver vaccines by appointments made through an app on their website that should be ready by next week. The hospital will open vaccination clinics to all people in Ravalli County, Phase 1B, possibly by the first week in February.
"There just won't be enough appointment slots to meet the need," Voyles said. "We are anticipating that it will fill up very quickly. We want folks to stay calm because we know the need is out there. We're all eager to be part of it and get it but we are not going to offer more slots than doses we have. We want to make sure we have the doses on hand."
She said that the process to request doses is confusing, so the hospital has reached out to other local providers to help them through the process.
"The system is convoluted, so we are helping them request it and hopefully that will help them," Voyles said. "We're trying to make the process better for everyone and be as helpful as we can. Hopefully, that will help get more doses into Ravalli County."
Currently, the hospital can do 100 doses a day and is working to increase that number.
"We have to schedule in 15-minute increments as we have to monitor folks after they get the vaccine for 15 minutes," Voyles said. "Part of our discussion with Public Health is how do we pool our resources and offer a giant clinic. We are considering ways to set up something on a weekend when more folks could come."
The number of vaccinations may increase to possibly 1,000 a day.
"We still need our nurses and practitioners to be available for patients," Voyles said. "We have to stagger it."
Logistics are complicated by the need for a second dose, so everyone needs to have two appointments and doses must be available.
The Centers for Disease Control (CDC) offers an app that allows those who have been vaccinated to give feedback.
"You take a quick survey to say how you are feeling," Voyles said. "They want to monitor how it is going for folks. You don't have to do it when you get the vaccine but they offer it for their own monitoring."
Sapphire Community Health Inc. in Hamilton was out of vaccine as of Tuesday, but has a distribution plan when doses arrive.
Janet Woodburn, chief executive officer for Sapphire, said that they get 400 calls a day requesting vaccination. They plan to post on their website, sapphirechc.org, when they have the vaccine available and a dedicated phone line and receptionist to set vaccine appointments.
Woodburn said that SCH is gearing up for the implementation of health centers being a major distribution for vaccines as proposed in President Biden's $1.9 trillion plan.
"We are anticipating that will happen," Woodburn said. "The other good news is that Johnson and Johnson is hopefully going to be approved to release their vaccine which will put a third vaccine into play which will help considerably."
She said SHC started with their patient list but will be open to everyone in the community in the Phase 1B category.
Other local providers ready to give vaccinations, when they receive the vaccine are Bitterroot Drug, Timber Ridge Pharmacy, Ravalli Family Medicine, Albertsons, Ridgeway Pharmacy, Corvallis Drug and Family Pharmacy.
Hoover said that as of last week all of Ravalli County had received 1,300 doses.
"Most of those were designated for 1A which is the front-line health care workers and critical infrastructure," he said.
Webber said she gets an email the night before to let her doses are coming the next day.
"I expected an email this week and did not get one," she said. "We have a call in to the state, but we have not heard anything."
Webber said the providers are working together as it will take all of them to vaccinate everyone who wants to be vaccinated when the vaccine arrives. In the meantime, her message is to keep the hope and wait.
"I would keep the WWW in place — wear your mask, wash your hands, watch the distance," Webber said. "We have to keep on the guidelines for a little while longer."
Hoover added, "have patience, be kind to our neighbors, be respectful, the same mantra we've been saying for a long time."
According to the Montana Department of Public Health & Human Services (DPHHS) website on Jan. 19, 57,221 doses have been administered in Montana since mid-December, and 9,408 residents have been fully immunized. CDC data continues to show Montana among states leading the nation in distributing the COVID-19 vaccine.