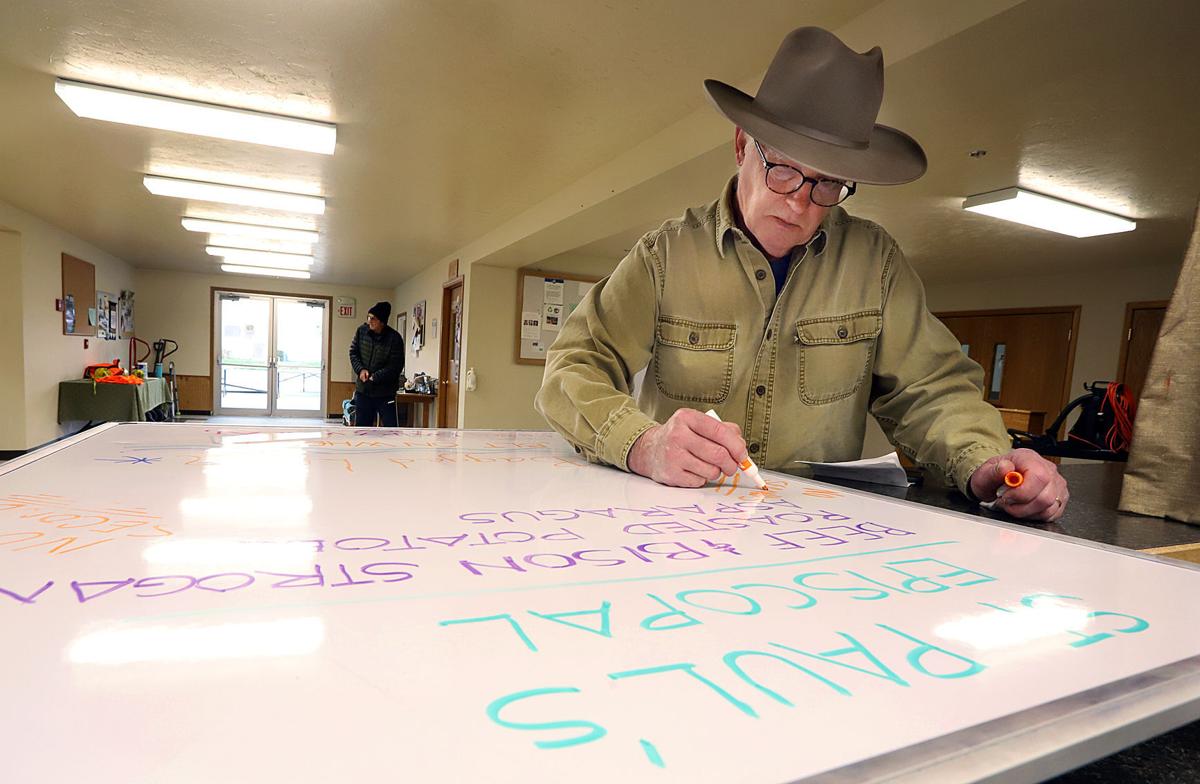 Locals in need of a hearty meal will soon have a place to get one in Hamilton every weeknight but Thursday.
The Family Shelter of the Bitterroot plans to restart its popular Community Meals program on Oct. 12 at the Cornerstone Church, 280 Fairgrounds Road, said Gary Locke, founder and board chair of the organization.
The program has been part of the community since 2013.
The coronavirus pandemic has created some challenges this year that volunteers needed to work through before restarting the free meals program this fall.
Normally, Locke said the program begins serving meals right after Labor Day, but the uncertainty created by the pandemic required organizers to take a step back and come up with a new plan on how the meals will be served as safely as possible.
"This year, we didn't have enough good information on what we could do and what we couldn't do earlier this month," Locke said. "School hadn't started. We decided to delay the start date."
Hamilton's Assembly of God Church offered meals on Wednesday nights in conjunction with a Bible study class starting Sept. 16. The church served 65 people at a sit-down meal. Another 44 waited outside for curbside pickup.
At this point, Locke said the plan calls for the Assembly of God, 601 W. Main, in Hamilton to continue providing meals Wednesdays starting at 5 p.m. to both people interested in staying for a Bible study class and others who can pick up a meal curbside in the rear parking lot.
The Family Shelter will provide meals at the Cornerstone Church on Monday and Tuesday nights. They will serve meals in two shifts starting at 5 p.m. and 5:45 p.m.
"We've set the tables up inside the church so we can maintain social distancing," Locke said. "We're doing everything we can to make sure people don't get sick. Safety is paramount."
Due to those concerns, Locke said they will be limited to feeding about 80 people — 40 during each shift.
"People will need to wear a mask when they come into the building," Locke said. "We will have volunteers there to seat them. After they finish eating, they will need to mask up again before leaving. Volunteers will sanitize the area where they were sitting and we'll be ready for the second shift."
The kitchen crew will be tested with a hand-held thermometer. Those volunteers will also be wearing masks and gloves.
In past years, the Cornerstone Church has served an average of 79 people a night, which pushes right up against their capacity this year.
"We are going to try to be as flexible as possible," Locke said. "We're not really sure how it's all going work this year. We lost some of our kitchen teams because so many were in that high-risk category. We're not going to be able to do five nights a week."
The St. Francis Catholic Church will provide curbside meals on Fridays beginning at 5 p.m. from the rear door of their fellowship building on Fifth Street in Hamilton.
At this point, there won't be any meals served Thursday night.
Locke said they are looking for more volunteers to help with the community meals program. Anyone interested in cooking or serving meals to those in need in the Bitterroot Valley can call Locke at 406-239-8833 or Steve Traver at 530-503-5074.
At this point, Locke said it's uncertain what that need will be this fall.
Last spring, shortly after the coronavirus pandemic shut down schools, businesses and the community meals program for a month, the program reopened from the first of April to the end of May to offer meals curbside. They served 5,802 meals, with an average of 170 a night.
"That's the scary part," Locke said. "We don't know what to expect this time around. That was at the front end of the pandemic before the stimulus checks came out. Now those stimulus checks are done, but we have lots of construction jobs and indications of an economic recovery happening here. It makes it difficult to plan.
"It's why we are just going to have to be flexible and do whatever it is that we can do," he said. "We'll see how it goes."
Get local news delivered to your inbox!
Subscribe to our Daily Headlines newsletter.