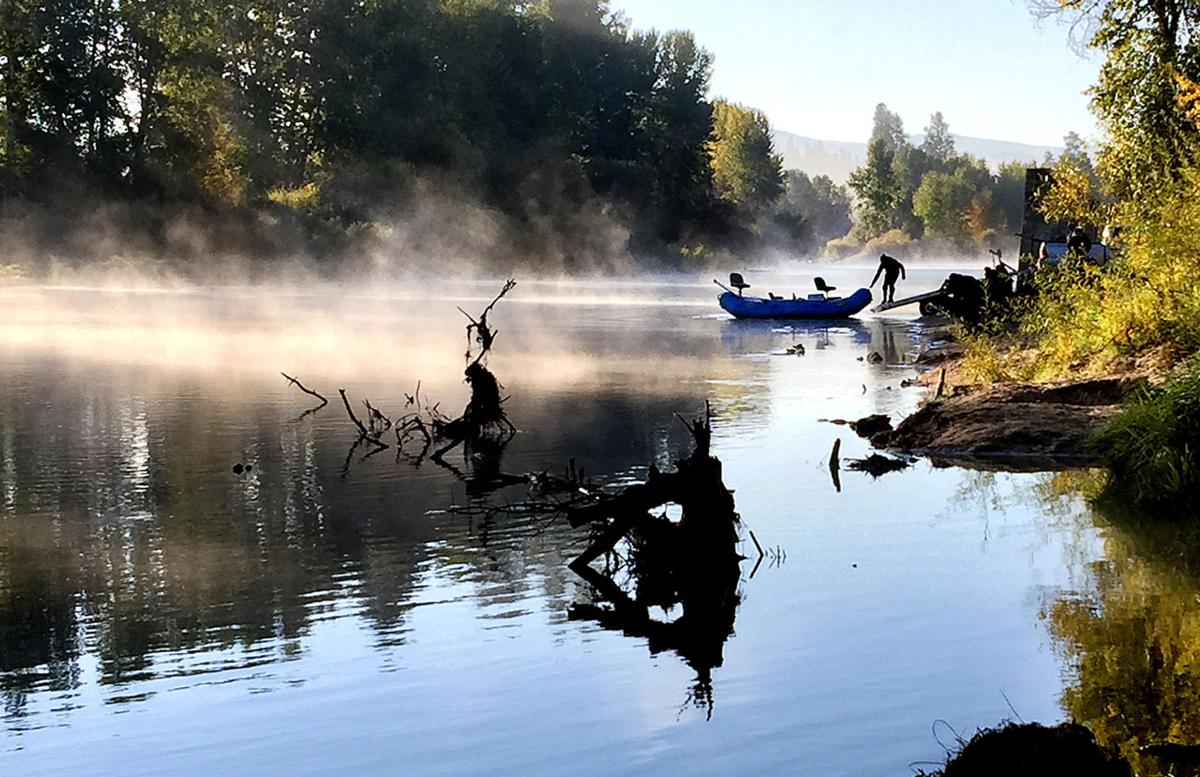 My buddy and I pulled up to the fly shop about 7:30 a.m. in great anticipation for our guided fly-fishing trip.
It was late in the fishing season and the fall hatches were supposed to be happening. That's why we booked our trip for the last week in August. We tried to get a September trip but the guides that were still working were booked and we guessed that late August might be the best time for us this year.
As we pulled into the fly shop there were a few guides waiting for their clients and as we went inside there were a lot of quiet and dog-tired guides and fly shop workers. I should have known that this was the end of the dog days of summer in Montana and the guides were also dog tired from the summer heat and rowing every day since March.
The only time off so far for a guide was the high water days in June and early July. The guides tried to look chipper and make it appear that this was their first day on the water for the year but we all knew that this was going to be a tough day again for them because the temperatures were going to be in the low 90's.
After 40 or 50 days of continuous fishing guides get tired and cranky. It's okay to ask them a few questions before getting started to drive to the river but there are questions and comments that you probably shouldn't say this late in the season.
One question not to ask is "how many fish do you think we are going to catch today?" It is a reasonable question for the fishermen but the guide has heard it every day and the standard answer comes out. "It all depends on the fish if they are taking insects or not." The guide means how the heck should I know it. It depends on whether you can cast or not or at least leave your fly in the water long enough to make a good float toward the fish.
Another question you shouldn't ask is "What kind of fish are we fishing for today? Again, another pat answer comes from the guide but he really means is how much preparation have you done for this trip and have you done much fly fishing before? Did you learn the kinds of fish are in the Bitterroot and do you know the difference between a Rainbow and Cutthroat?
Never ask a guide if you can row for a little while. Never say that it looks easy and a lot of fun. The guide would like nothing better than to have a couple of miles of river to himself and catch a few fish but he knows that isn't going to happen anytime soon. He values his life too much to let a novice get on the oars and dump the raft.
If you are on a guided trip don't ask many questions and concentrate on doing the thing that you should be doing, casting and catching fish.
Get local news delivered to your inbox!
Subscribe to our Daily Headlines newsletter.