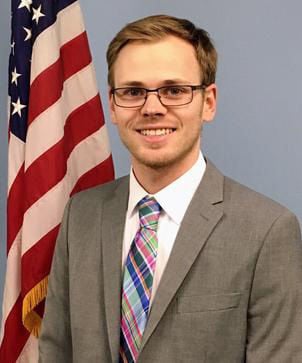 There will not be a recall election for Stevensville's mayor in August.
Ravalli County Election Administrator Regina Plettenberg told a judge Thursday that there's no way that her office could get ballots printed and distributed in time to the meet the proposed Aug. 4 election.
If District Judge Howard Recht decides the election can move forward, Plettenberg said it will most likely be included as part of the general election ballot in November.
The petition seeking a recall election against Mayor Brandon Dewey was filed by Stevensville resident Leanna Rodabaugh. The petition alleged the mayor violated his oath of office by signing a contract for IT services last December that wasn't authorized by the Town Council or reviewed by the city attorney.
Dewey filed a lawsuit last month against Rodabaugh and Plettenberg seeking to stop the recall election. He claimed the petition's claims that were false and misrepresented by Rodabaugh.
Recht granted a temporary restraining order and set aside Thursday morning to hear arguments.
Rodabaugh represented herself. Dewey's lawyer was Natasha Prinzing Jones of Missoula. In a press release mailed from Dewey's email account, Jones was identified as "an established and high-powered litigator with a number of splashy wins."
Rodabaugh's three witnesses — former Mayor Jim Crews, former council president Steve Gibson and current council president Robert Michalson — testified that Dewey had circumvented the town's contract process by failing to bring it before the council.
"This particular contract was never discussed, nor discussed by the council," Gibson said. "I would have noticed $78,000 …This was never specifically talked about in the budget. I think that if it would have been, the council at that time with the IT issues would have approved putting out a bid. We were never given that opportunity."
The $78,000 contract was for three years and was non-binding.
Gibson served two terms in the Montana Legislature, including vice chair of the appropriation committee. Before that, he served as director of Montana Juvenile Corrections with budget $23 million and 200 employees.
He said he's had a lot of experience of working with budgets.
"What's ironic is that on Dec. 12 when the budget was passed … we adjourned at about 10:30 p.m. That was my last meeting," Gibson said. "I did see a contract that was signed on Dec. 12 with First Call (the IT company). So I don't know if it was signed 11:59 p.m. No one knew that we were going to pass a budget that day."
Rodabaugh urged the judge to allow the recall process to proceed.
"I think the ballot has everything on it that we need to know," Rodabaugh said. "Behind me today attending this hearing are some of the caring citizens of Stevensville … They represent the hundreds of citizens who signed the recall petition to recall the mayor. They represent a large voting base of unhappy and upset residents who have no faith in Mr. Dewey and wish to have a do-over. They believe in this process and can't understand how all the hard work to get to this final ballot can be swept aside by a powerful law firm."
Jones said Dewey had done nothing wrong and had followed the town's policies for signing contracts for services.
"The purchasing power policy of Stevensville allows for the procurement of services that have been approved pursuant to the budget process," Jones said. "There is not a requirement that every single contract for services go to the city council for approval. If that were the case, government would grind to a halt."
"What there is is a process for the budget to be reviewed and opportunity for public input into that process and that was strictly followed here," Jones said. "Following that process, the mayor is authorized to confirm the procurement of services that have been approved by the budget."
Jones said there are also strict legal requirements for a recall petition.
"Political opponents can not seek recall of lawfully elected officials simply because they disagree with what has been approved for what has been budgeted," she said. "That is not a proper basis for a recall. There is an election that is coming up, and they can vote for someone else at that time."
"This is an issue that people are unhappy with the fact that their chosen candidate lost and someone else won, they are looking for a reason, as Ms. Rodabaugh said, they want a redo," Jones said. "That is not appropriate here."
Jones said there was no argument that IT services weren't important for small-town government. Dewey made three attempts at seeking to obtain bids for those services and only one company had stepped forward.
"This is about a mayor who is doing his best to protect the town and his political opponents trying to use that as an opportunity," Jones said.
After asking all of the parties a series of questions, Recht asked for additional briefing on three issues.
He wanted to hear arguments on how the court should navigate the potential of this being a political issue that should be resolved in another way. He also wanted to hear more about what legal standard the court would use to determine whether it should invalidate a petition approved by an election administrator. Last, Recht asked for a brief on whether supplementary information provided as part of the recall petition should have been more widely disseminated to people who signed.
Recht said those briefs were due by July 17. All parties would have an opportunity to reply by July 24.
Dewey's current term runs through next year.