The Ravalli Republic will publish question and answer profiles of school board trustees in the newspaper. All of the profiles will be available online at www.ravallirepublic.com
The Hamilton School Election will be by mail ballot. All ballots must be received in the Ravalli County Election office, 215 S. 4th St., Suite C, by 8 p.m. on May 7. Election Administrator Regina Plettenberg recommends mailing completed ballots by Thursday, May 2.
Hamilton School District has two trustee positions open for three-year terms. These positions are currently held by Demaris Moore and Mark Yoakam.
Hamilton trustee candidates are Heidi Apedaile, Curtis Brickley Jr., James Ellis, Seth GaleWyrick and Rebekah Stamp. 
Heidi Apedaile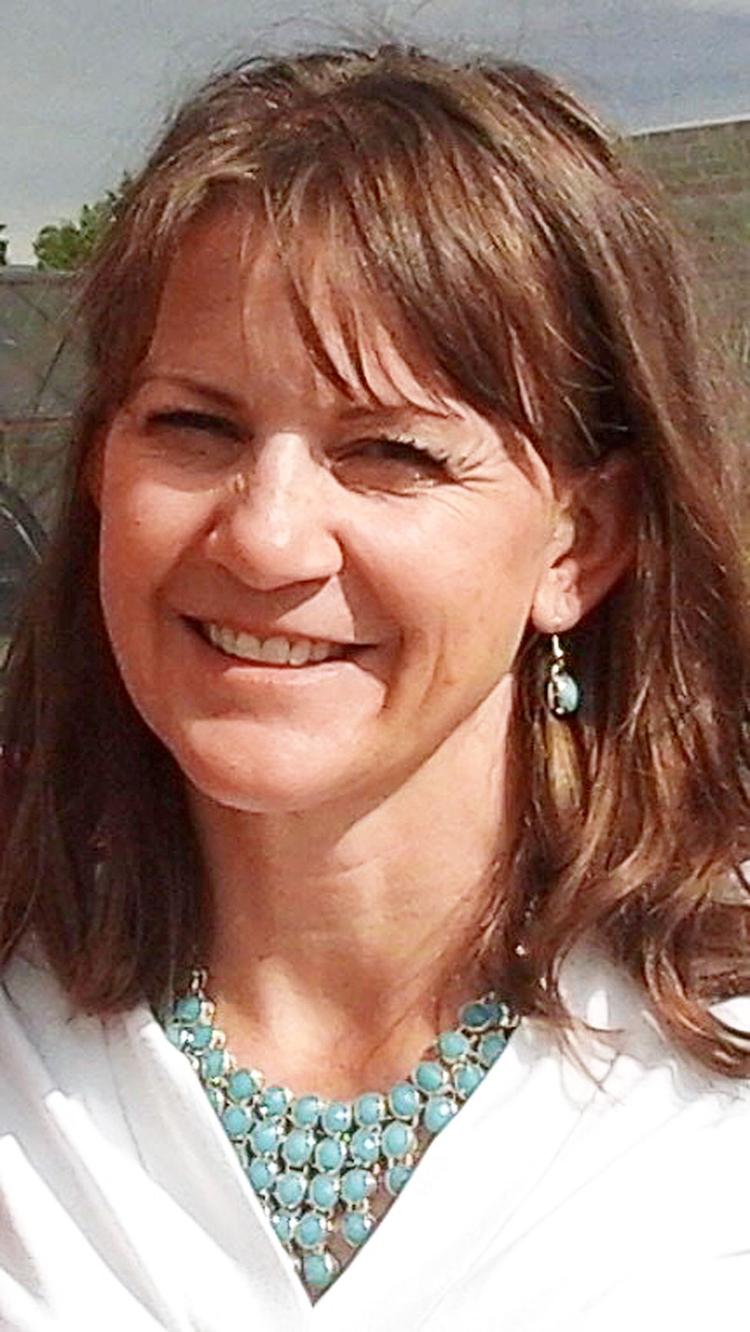 I moved to the beautiful Bitterroot Valley in 2002 so my husband could attend law school at the University of Montana. We had two children at that point and have since added two more children to our family. I am a nurse at MDMH. I have also worked as a school nurse in the Hamilton School District. Both my husband and I work in Hamilton and we are grateful to be able to raise our children here.
1. Why are you running for trustee?
As my children have attended Hamilton's great schools, I have watched many people step up to the plate and serve my children personally. Their interest in not only my children but all of our children is very meaningful to me. I would like to serve our school district and feel that I could offer something by working with the school board.
2. Why are you qualified?
I have had two children attend and graduate from the Hamilton School District. I also have two children currently attending Hamilton Middle School. I worked as a school nurse in the Hamilton School District and because of this, I have had an inside look at the many extra hours of work that our teachers and staff put into our children. This often goes unnoticed and unappreciated. I have had children in every grade and feel I know the many strengths of our school district and some of our weaknesses. I feel I could serve my community by running for school board. I would do whatever I could to assist in keeping the level of excellence that I have come to know and appreciate in our school district.
3. What major challenge is your school facing?
I think the major challenge facing our school district is growth and limited economic resources. Federal and state regulations keep getting more extensive and expensive and so prioritizing and balancing those needs and resources is very important. I would like to think that by working hard on the behalf of our future generations that we can continue to serve the needs of all our children and insure that they have every opportunity to succeed.
Curtis Brickley Jr.
Occupation: Owner Marketme3D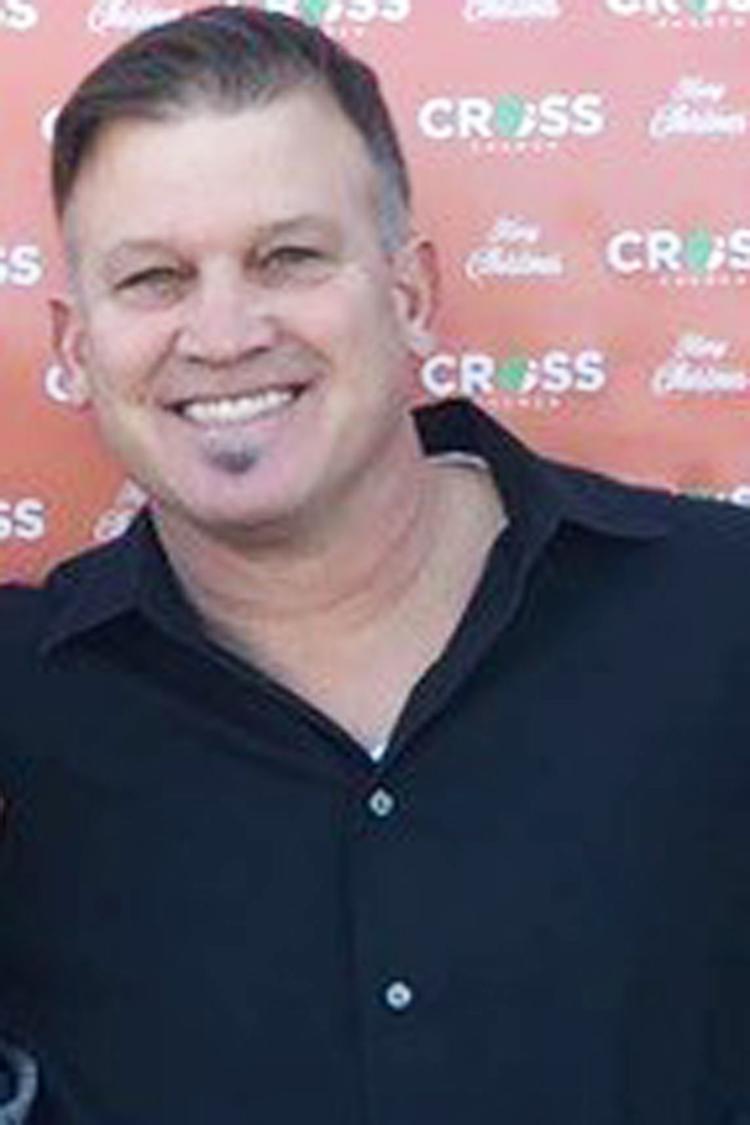 "When I was 19, I had the honor, privilege and accomplishment of running onto the college football field as a receiver for the Arkansas Razorbacks; the University of Arkansas band belted out our fight song and a sea of red-clad Razorback fans screamed wildly. When I was 20, I marched proudly across the parade deck at MCRD in San Diego California; meritoriously promoted, leading my platoon as a U.S. Marine; and its distinguished honor-graduate. I've been skydiving, scuba diving, and I've bungee jumped from a hot air balloon. I've climbed mountains, repelled from great heights, and swam ... quickly ... across freezing rivers of melted mountain snow. I've slept in a snow cave at 20 below. (actually I think it was more hypothermia than sleep.) I've protected the weak and sought justice for the oppressed. I've fired weapons, launched rockets and battled bullies. I've hiked through wild places and fought wild fires in those same spaces; I've raced bikes, I've run races. I've lived hard and I've played hard, I've reached for new heights and fallen hard from those high places. I've been married to Stacey for almost 20 years and we have three amazing kids, all attend Hamilton schools."
1. Why are you running for trustee?
In 1904, Margaret Haley, speaking to the general meeting of the National Education Association, promoted a vision of public education where subjects taught would result in "the training of citizens to think and to express thought in free and intelligent action." Still today, Hamilton High School's primary goals are: 1.) basic literacy, 2.) strategic thinking and reasoning, 3.) preparation for American citizenship, and 4) readiness for future opportunities. I consider these worthwhile goals, worthy of my investment of time and my best efforts; for my children and for all children. Additionally, I've always been intrigued by the human mind, how it works, its resilience, we well as, its weaknesses. That interest, and a love for all-types of people, is what drove me to obtain a bachelor's degree in psychology many years ago. I believe education, freedom of thought, ideas and the articulate expression of those ideas is the basis for a civil society.
2. Why are you qualified?
First, by rule, every person who is a qualified voter of the district is legally qualified to become a trustee. But there's more to it for me. The public school board is the cornerstone of our American democracy. More than two decades ago I swore an oath, as a U.S. Marine in support of our American democracy, to "support and defend the Constitution of the United States against all enemies, foreign and domestic; that I will bear true faith and allegiance to the same…so help me God." I was willing to die to fulfill that oath back then, committing myself and investing my time and considerable experience, seems like the least I can do now.
3. What major challenge is your school facing?
In 1973, the American Psychiatric Association created "The Goldwater Rule" because of "the likelihood of error in a diagnosis made at a distance." In the same way, I don't think it would be prudent of me to diagnose, from a distance, what major challenge the school faces. I think its fair to say that my family and myself, has been involved in the district as much or more than most people. You'll usually see me on the sidelines of sporting events, taking action shots of our student athletes. Still, my perspective is quite limited by the lack of knowledge that I possess. I can say this about the process I would use to make such a diagnosis; first, I would listen, a lot, to people of varying perspectives; especially those with "boots-on-the-ground". Second, I would gather as much factual, hard data, that pertains to a given issue or subject matter. Third, I would review and evaluate all of the information I, or the board obtained, against Hamilton High School's existing goals, operating principles and the Board of Trustees Policy Manual. Then and only then, would I feel qualified to diagnose, the "major challenge" our school is facing.
James Ellis
Occupation: Certified Registered Nurse Anesthetist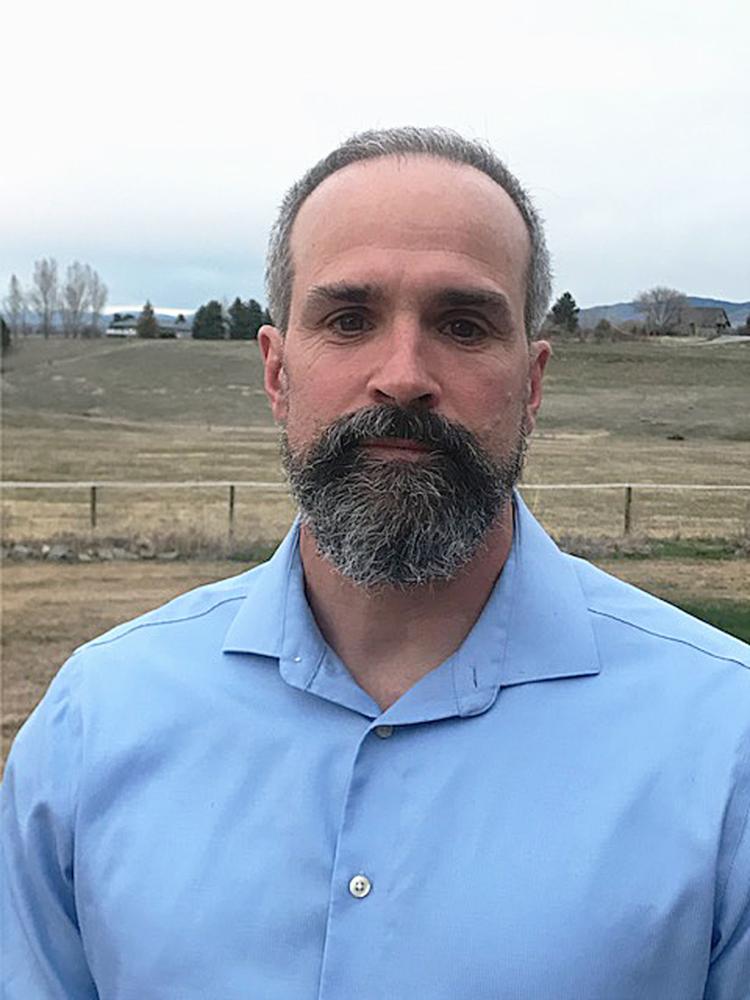 I am 48 years old and have worked at Marcus Daly Memorial Hospital for about five years as a CRNA (Certified Registered Nurse Anesthetist). I retired from the military with 20 years active duty in 2014; four years as an Army infantryman and 16 as a Navy nurse. My wife, Christy, and I have five children, our oldest, Austin, is going to college in Utah, Madison graduated from Hamilton High School in 2018, Emma and Jack attend Hamilton High and Jenna attends Hamilton Middle School. I have a handful of Highland cattle and a few bee hives that keep me busy.
1. Why are you running for trustee?
Having one child graduate from Hamilton High and eight more years before my youngest child graduates, I have a vested interest in seeing that the Hamilton School District provides the best education and learning experience possible.
2. Why are you qualified?
Serving in the military meant frequent moves and many different school systems. In addition to Montana, my children have attended public schools in Virginia, Wisconsin, Wyoming and Washington. My wife taught school full-time for a number of years in Virginia and has substitute taught for many more. So, while not having direct experience as an educator or school administrator, I have years of peripheral knowledge from many different school systems and the secondhand experience from my wife and children.
3. What major challenge is your school facing?
Funding seems to be a perennial and worsening problem everywhere we have lived. While Hamilton schools continue to function well despite limited funding, a decreasing enrollment has occurred and is projected to continue into the foreseeable future. This, of course, leads to a decrease in funding. Innovative thinking will be required to ensure that we continue to provide a quality education and prevent the loss of any of the programs that we currently offer.
Seth GaleWyrick
Occupation: Biomimicry engineering consultant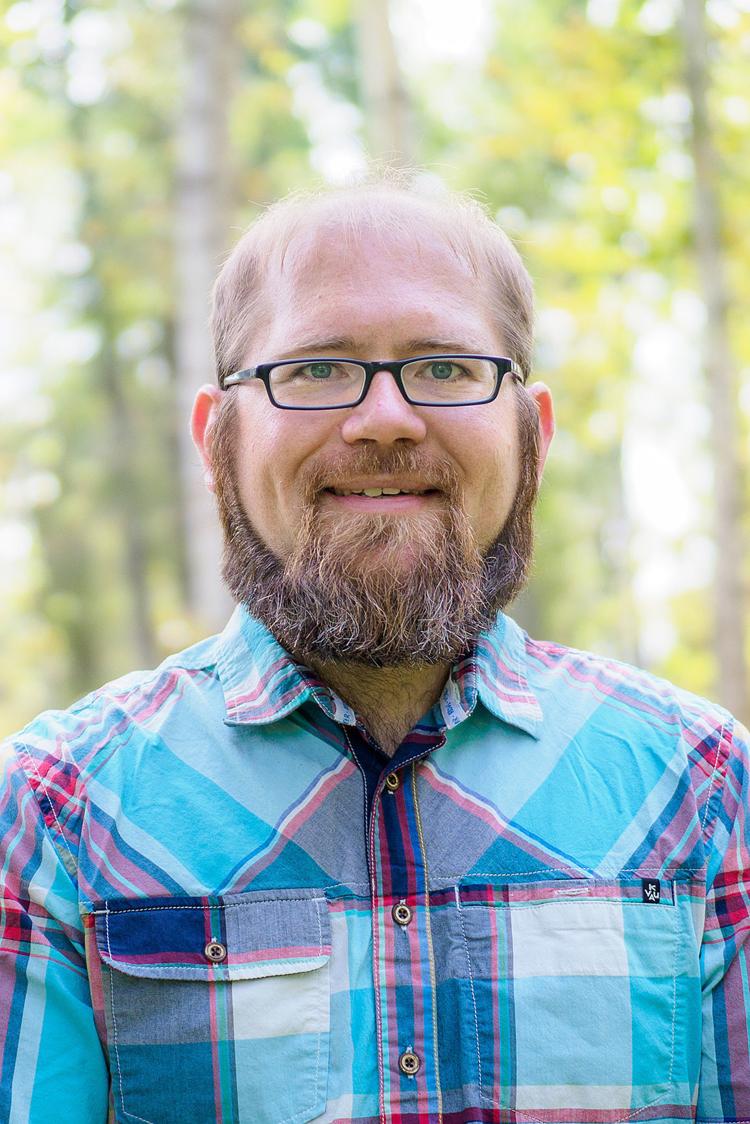 A 39-year-old father of three young children ages 6, 3 and 10 months. His wife, April Weinberger, is a physician and CMO at Marcus Daly, and they've lived in the valley for nine years. Seth is a biomimicry engineering consultant with Biomimicry 3.8 where they research and apply biological strategies to help companies create innovative new products, processes, and systems. He's also faculty at Arizona State University where he teaches in the Biomimicry Masters Program. Seth has a degree in Engineering Mechanics from the University of Wisconsin, a Master's in Biomimicry from Arizona State and a Biomimicry Professional Certification with an emphasis on leadership. You can learn more about Seth and his platform at www.sethforschoolboard.com.
1. Why are you running for trustee?
I'm running for the school board because it sits at the intersection of three things that I'm incredibly passionate about. First, I want to contribute to this community that I love in a meaningful way. Second, I believe that public education is a fundamental right and one of the cornerstones of a well-functioning society. And most importantly, I think that being a dad is the coolest thing that has ever happened to me. When my daughter, Olive, started kindergarten last fall the excitement on those kids faces was incredible. I want to help maintain that love of learning in every child throughout their school experience. I will work towards a thriving education system, not just for the good of my kids or your kids but for the good of the whole community.
2. Why are you qualified?
My professional and educational experiences have given me a range of skills that I think would contribute well to the school board. I'm a proven project manager for large scale innovation projects in a wide range of industries. The nature of this consulting requires getting up to speed on issues quickly, analyzing complex interconnected systems and building consensus around the best paths forward. I communicate clearly and work well in diverse interdisciplinary teams. I think these skills would be an excellent contribution to the board.
3. What major challenge is your school facing?
I don't think that there is a single issue facing the district that can't be solved when the schools and the community work closely together. For this to happen, transparency and communication are key. In going around and talking to people, I get the sense that the public feels a need to be better informed about what is happening with the schools and perhaps even more importantly why. There are significant upcoming challenges and opportunities. These include what happens to the Washington facility once the kids move to Daly, the future relationship with Bitterroot College and the future of the Middle School. We also need to continue to work to attract and retain the best teachers as they have one of the most important and challenging jobs in the world. By working closely with the community and forming strong partnerships with the city, local organizations, teachers and nonprofits we can address these and other challenges. We all want the same thing, and that's for our kids to thrive.
Rebekah Stamp
Occupation: Owner, Catalyst Physical Therapy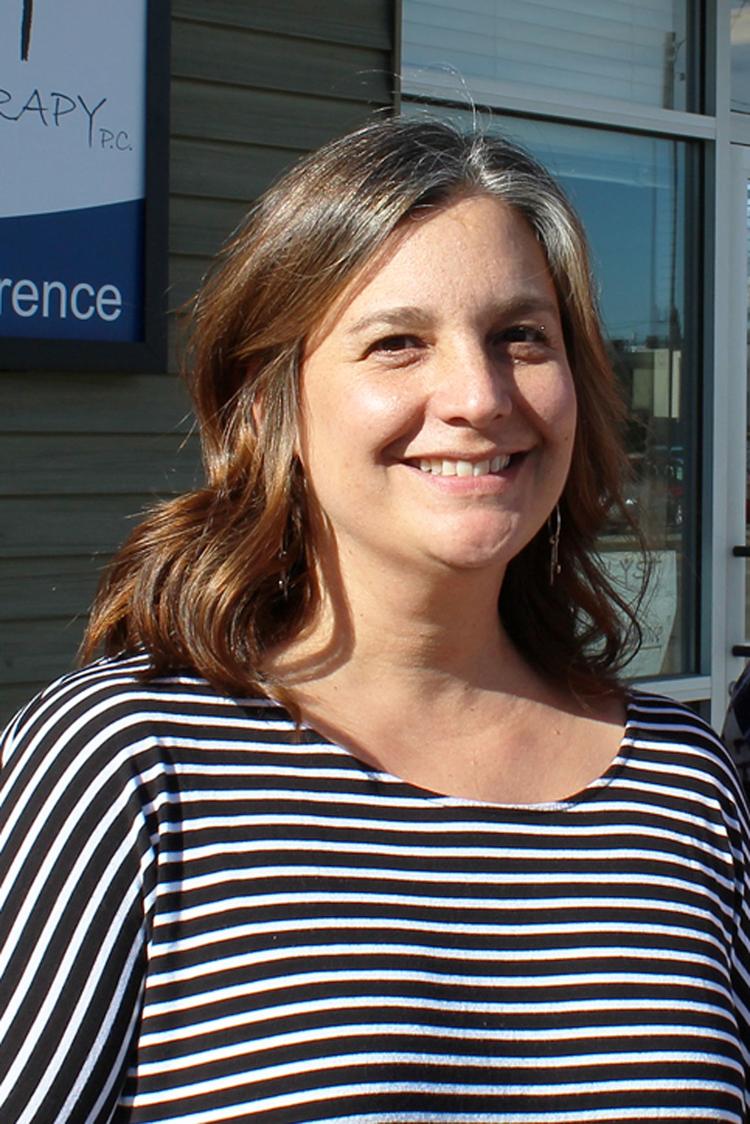 My husband and I have been residents of Hamilton since 2002. We have two children: a 13-year-old son who attends Hamilton Middle School and a 16-year-old daughter who attends Hamilton High School. I received my graduate degree from the University of Iowa in 1992 and my post-graduate degree in physical therapy from the University of Montana in 1999. We made the decision to move to Hamilton because of its location, friendly and safe environment and it was an excellent community to raise a family.
I have been actively involved in the community as a volunteer for nonprofit organizations. I was a board member of the Bitterroot Swim Team for eight years and I am currently a board member of Valley Elite FC. I established Catalyst Physical Therapy in 2006 and have experienced all the obstacles that come with owning a business. Being a business owner I have learned to compromise and also I have had to make tough decisions.
Having my two children enrolled in the Hamilton School District, I have witnessed firsthand the hard work of our teachers and administrative staff in helping my children succeed in all levels. I am grateful and would like to make sure all the staff have the support and tools they need to have every child succeed and achieve his/her best results.
1. Why are you running for trustee?
I am running for school board because I believe education is the key to our future. A gift we can give to our children is the gift of a strong education. Schools are places of hope, excitement, optimism and encouragement. Our future leaders, scientists, medical professionals, artists, educators, writers and workforce are molded by the necessary skills and tools they receive from our school system.
2. Why are you qualified?
I am qualified because I truly care about our children, our community and our future. I believe that what makes me an excellent candidate are my experiences with being a board member, a business owner and a parent. I am not afraid to get into the arena and I am prepared to face any and all challenges as we move towards a stronger school system.
3. What major challenge is your school facing?
Our school is always faced with ever changing challenges. To pick just one would take away from the others. I believe they all need to be addressed. If we limit tackling the challenges to just one then everyone suffers. All of the challenges need to be faced head on because that will only make our schools, children, and community better. Some examples of the challenges schools face include: keeping up with technology, being aware of all the obstacles that kids are dealing with (drugs, social media, bullying, stress etc.), funding, on-going teacher/administrative training, teacher to child ratio, and student involvement. Together we can make a difference.