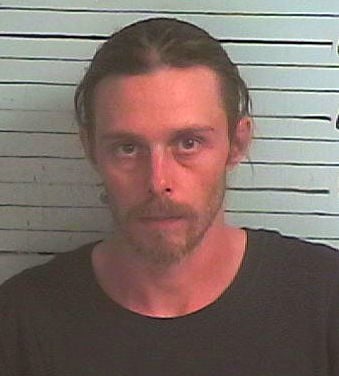 A Stevensville man was charged with two counts of felony assault with a weapon after allegedly pointing a pistol at his wife and a tenant in his home and threatening to kill them.
Ryan Alan Yates, 31, appeared last week before Ravalli County Justice Jim Bailey on the felony charges and a misdemeanor count of partner or family member assault.
According to the charging affidavit written by County Attorney Bill Fulbright, two sheriff's officers responded to a report of an assault at Yates' home on June 14.
Yates' wife called after her husband returned home unexpectedly. She told the dispatcher she was afraid.
The woman reported that a week earlier she had become alarmed about her husband's behavior and potential for self-harm and had started hiding his firearms.
Yates allegedly found one of his handguns and became extremely angry, the affidavit said. That led to a physical altercation in which the couple wrestled over the firearm. The woman reported the pistol was pointed at her body at different times during the altercation.
At one point, Yates allegedly regained control of the pistol and held it to her head for about 20 seconds after telling her: "don't move."
The woman told officers she thought she was going to die and that her children would be "without a mother."
During the struggle, a man living in the home came into the room and helped disarm Yates. That man — who was renting a room from the family — told officers that shortly before the incident occurred between the couple, he had an altercation with Yates.
He said he was sitting in the living room with Yates, who was cleaning his pistol at the time. At one point, Yates told the man that he was always taking the side of Yates' wife in ongoing arguments.
At that point, the man said Yates dragged him off of the chair and onto the floor before putting the pistol to back of the man's head. The man said Yates told him he was going to be killed.
The man told investigators he was able to escape because Yates was drunk. He retreated to a bedroom with the children.
When he left the bedroom after hearing the argument between Yates and his wife, the man said he found Yates on top of the woman holding the pistol. The woman was attempting to get the pistol away from Yates at that point.
The two were able to take away the pistol, during which time Yates continued to threaten to kill them both, the affidavit said.
Bailey set bond at $50,000.
Get local news delivered to your inbox!
Subscribe to our Daily Headlines newsletter.