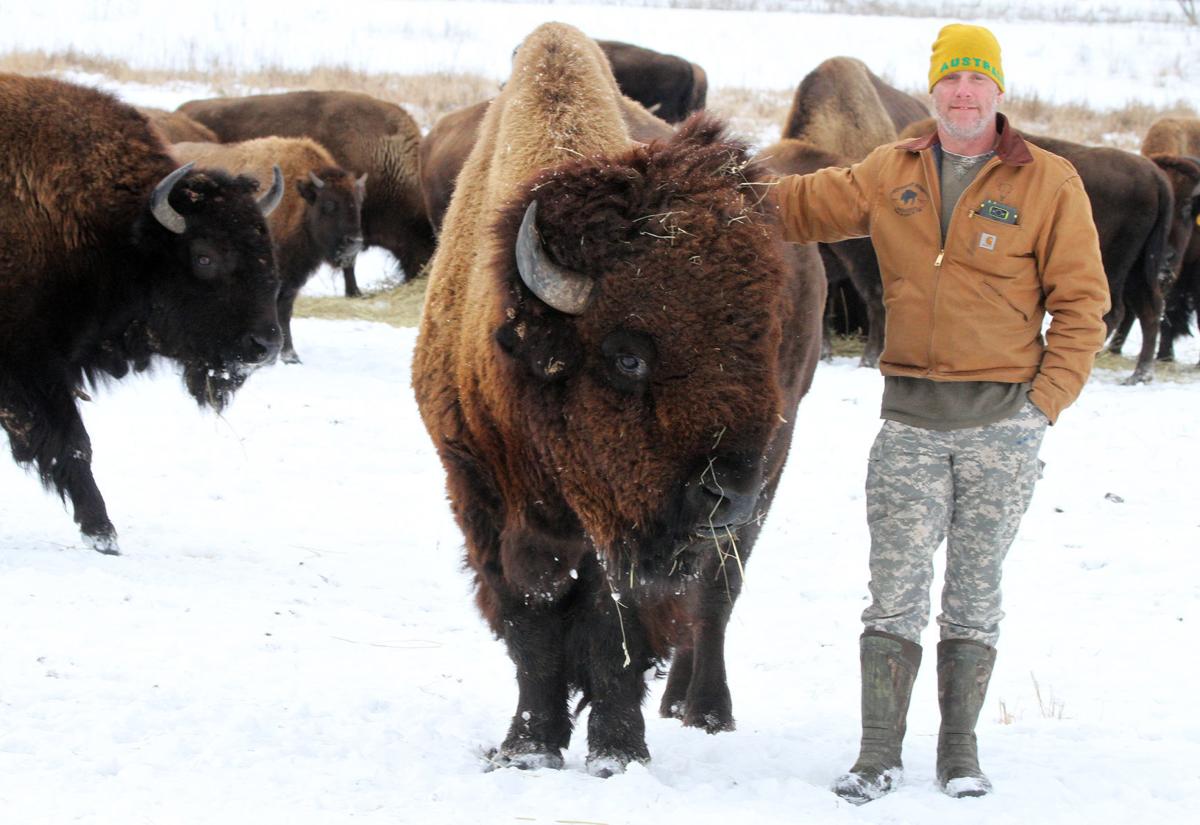 A bison breakout on the Eastside Highway north of Stevensville ended with two animals dead and a truck totaled Monday night.
Bitterroot Bison owner Troy Westre said someone opened a gate on the north end of ranch property that adjoins the Lee Metcalf National Wildlife Refuge sometime after 3:30 p.m. Monday.
"I don't know who did that," Westre said. "It was a gate right by our barn. I always wire them shut so the bison can't get out. Now I'm going to lock the perimeter gates."
Montana Highway Patrol Sgt. Scott Bennett said the patrol was notified at about 6 p.m. that about 30 bison were on the road and two had been hit by a pickup truck. The truck was totaled.
"The bison were pretty well scattered and it was dark out," Bennett said. "The Department of Transportation came out and put up warning signs. … I hope people knew to slow down when they saw those."
Westre said one bison was killed by the collision. Another had a broken leg and was euthanized.
With the help of family, friends and neighbors, Westre said they had the bison back on the ranch by midnight.
"Luckily I had a lot of good hands and neighbors who offered to help me get them back in," he said.
The bison split up into different groups — "which they usually don't do" — with some heading down Wildfowl Lane toward the refuge and others heading for the hills on the east side of the road.
"We had groups of people driving cars and I walked behind them with a red spotlight," Westre said. "We shut down the road and herded them across. They were then able to walk down the fence and in through a gate."
Westre said it took until about midnight to gather the herd and process the two that were killed.
The ranch has had bison escape before on the west side of the ranch and onto the refuge, but Westre said this was the first time the herd ended up on the Eastside Highway.
Westre feels fortunate that he was able to round up the bison so quickly.
"I've been in this business for 20 years," he said. "I've heard about similar things happening with other buddies in the bison business. One guy in Kentucky had his herd travel 38 miles. It took him two weeks to get them back home."
Get local news delivered to your inbox!
Subscribe to our Daily Headlines newsletter.