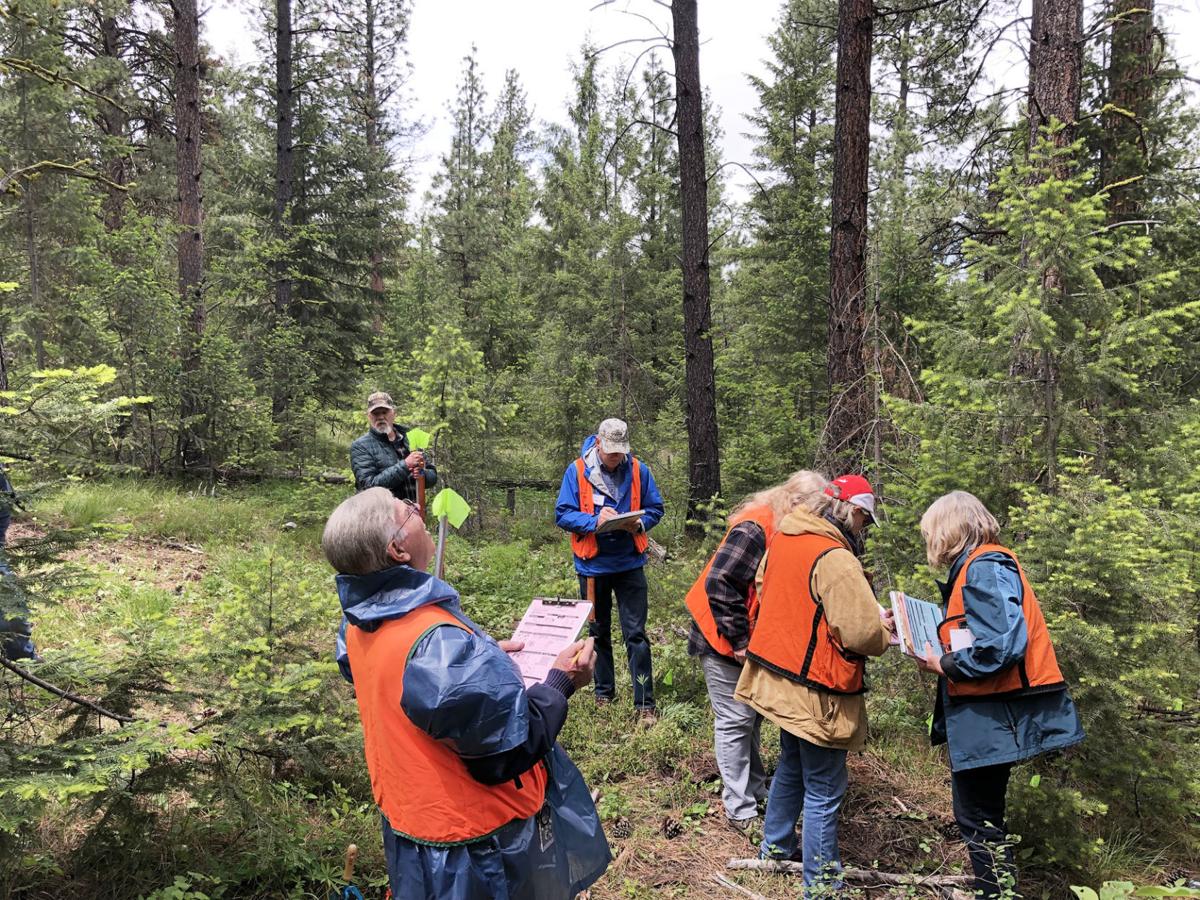 A forest health initiative is offering landowners the opportunity to give their input and possibly receive grant funding to work their land for fire fuel reduction.
A meeting on Dec. 11 will provide details and possibilities.
MSU Ravalli County Extension Agent Patrick Mangan said the local working group is a combined effort by federal, state and local agencies – Extension, USDA Natural Resources Conservation Service (NRCS), U.S. Forest Service, Bitterroot Land Trust and the local Conservation District.
"We get together every other month or so and are moving forward to focus on forest health on private lands," he said. "Particularly, we are focusing on fuel mitigation and reduction of undergrowth for fire resiliency in the event of a wild fire. We hope to be preemptive especially with private landowners who own private lots of timber."
Prevention is the goal, and fuel reduction, spacing of trees and clearing undergrowth will help fire resistance and forest health.
"As fire approaches the places that have been thinned and had fuel reduction work done, then the fire may drop out of the trees and creep along the ground, which is a very manageable fire," Mangan said. "It won't kill the forest as some of the big fires do. It can protect structures, not cause damage to properties and all the benefits of being able to slow a fire down and make it approachable for wild land firefighters."
The idea of fire resiliency is not new but property changes hands and new land owners are especially invited to the meeting.
The Ravalli County Working Group is applying for an Environmental Quality Incentives Program (EQIP) grant through the NRCS in 2020. It would enable forest landowners in Ravalli County to receive technical and financial assistance for projects to improve the health of forest stands.
Some of the practices that could be eligible for support include: improvement practices to address overstocked or diseased forest stands, fuel break implementation for controlling or reducing fire spread and woody residue treatments.
It is a competitive process and the Ravalli County Working Group will compete against other conservation districts and counties in the state. But Mangan said he's optimistic with how many partnering agencies are involved, the strategic plan documents in place and the fire history of the area.
If the group receives the grant, Ravalli County landowners with forest stands would apply locally for the funds.
"We would have a stakeholder application period," Mangan said. "We would have a system for private landowners to apply."
The public meeting with details is from 6:30 to 8 p.m., on Dec. 11, at the Corvallis Fire Department, 317 Woodside Cutoff Road.
"We are inviting landowners with plots of forested property to get information and give us some ideas about what types of effort are best suited for this grant work so we can meet the needs of that target population," Mangan said.
The Ravalli County Working Group would like to know what forest landowners have done or would like to do to make their properties more fire safe.
"We don't have the funding yet," Mangan said, "but the grant funds would be a cost share and a pretty good percentage. There's a financial incentive to get this work done. We realize it costs a lot of money. We hope to make it affordable to help landowners move forward."
The groups involved share their knowledge and role of the Extension Office is public education and outreach.
"We have so many people involved in this group and we have county-wide issues we want to address – fire fuels reduction and fire resiliency," Mangan said. "Each group brings their area of expertise. Everyone is adding to the synergy of the group, the best they can. This is our first big effort."
MSU Extension offers a program on forest ecology principals and teaches landowners to survey their property and inventory the type of forest they have. Alumni of this class have complete their survey and have a plan.
"We have a group of alumni that we are reaching out to," Mangan said. "They may have been wanting to complete some work on their land and now there may be money available."
Get local news delivered to your inbox!
Subscribe to our Daily Headlines newsletter.