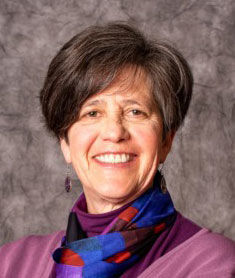 1. In May, Ravalli County residents voted to approve the creation of a new community college district, but did not pass a levy to support it. The decision on whether the district will be created is now in the hands of the Legislature and Board of Regents. If elected, how will you vote on this issue?
I would vote yes on the formation of a locally controlled community college district for Bitterroot College. Bitterroot College is currently not a designated community college; it is an outreach program or branch campus of the University of Montana and is therefore reliant on university funding, which may or may not materialize when needed. In May, Ravalli County voters approved a measure to move Bitterroot College to independent status to give it more stability, which means it would be partially funded through the legislative appropriations process and partially by direct local investment (tax levy). The need, desire and demand for a local, independent college has strong county support. Bitterrooters understand the importance of affordable, quality education that prepares our citizens for good-paying jobs. Our population is growing, and with that, more professional/technical services will be required and higher education levels will be rewarded. Access to affordable, quality education would keep families together in the Bitterroot Valley, attract new talent, and provide our residents with training in sought-after careers — all of which is good for our community's quality of life! For higher-paying jobs and lower unemployment, there is no better return on investment than an independent, local community college.
2. State revenues are expected to dip due to the pandemic. Typically those shortfalls are made up either by raising taxes or cutting budget items. What taxes would you support raising or what services would you cut to make up for that anticipated shortfall? Please be specific.
Now is not the time to ask Montanans to shoulder tax increases, especially as many of us have lost jobs and/or wages due to COVID-19. I do not support a sale tax, and I believe property owners already pay their fair share of taxes, so I wouldn't support tax rate hikes on homes or commercial buildings. I would favor discontinuing tax breaks and public subsidies that no longer make sense. For instance, given the risks global warming poses to our economy and way of life, industries that are high emitters of greenhouse gases should no longer receive tax subsidies from hard-working Montanans, especially if these businesses are not making progress toward lowering carbon pollution. I would support one tax increase, and that is on the sale of addictive vaping products, especially the flavored tobacco products that my opponent sells in his Hamilton store. Kids all over our country are getting access to gateway smoking, a habit with proven, lasting ill effects. In terms of state services to trim in order to balance the budget, I would first need to run the numbers, identifying which programs meet the greatest needs of the greatest number of Montanans, and which are failing us. I would eliminate programs that no longer serve their intended purpose and invest in capacity building services that help individuals and their communities thrive.
3. The reason state revenues are expected to drop is small businesses have been hurt due to the pandemic either through the shortened hours or supply chain issues. What specific ideas do you have that would help kick-start the economy in Ravalli County?
In my 30-year real estate career, I have never experienced such a race to purchase property in Ravalli County. The housing supply is low and demand is high, leading to rising, unattainable prices for many local families. This is the time to plan ahead and enact smart growth policies that will preserve productive farmland, and keep the Bitterroot Valley both beautiful and affordable for the friends-and-family networks that are the heart and soul of this valley. I personally support bipartisan legislation (such as the Moving Forward Act H.R. 2 passed by the U.S. House on July 1, 2020) that contributes more funds to rural communities for sewer and water improvements so that cost-effective housing can be annexed to existing towns. I look forward to vibrant walkable/accessible communities for downtown workers, first-time homeowners, and seniors who want to downsize. The federal Moving Forward Act would invest $100 billion into our nation's affordable housing infrastructure! Accessing these proposed funds and putting them to work for the people of Ravalli County would help kick-start our recovering economy. Also available in the Moving Forward Act are funds designated for improving broadband Internet infrastructure. Our state currently ranks 50th in broadband Internet access. Remote learning, business growth and new business development rely on it. Our rural county should qualify for these dollars, so I would work on mobilizing our strong network of community leaders to put these funds to work to boost our economy. The Ravalli County Economic Development Authority (RCEDA), community and business leaders, and entrepreneurs have already pulled together to make measurable improvements to our local economy. Let's support the passage of this bipartisan legislation and kick-start our Ravalli County economy once again!
4. How important is it to you to be able to work with the opposing party to get legislation passed?
It limits our imagination to think that one political party has all the answers. We need to listen to each other, find common ground, and weave the best ideas from all political parties into sound legislation that works best for Montanans. Extremes no longer work; we need to find collaborative win-wins. My 30-year real estate career has prepared me for just that — listening to opposing sides, offering resolutions, and reaching agreement. I think it's important that our local legislators work in unity also. After being in business for decades, or by reaching out, I've had a chance to meet or work with all our legislative incumbents and candidates, and would proudly serve in the legislature with them.
Get local news delivered to your inbox!
Subscribe to our Daily Headlines newsletter.