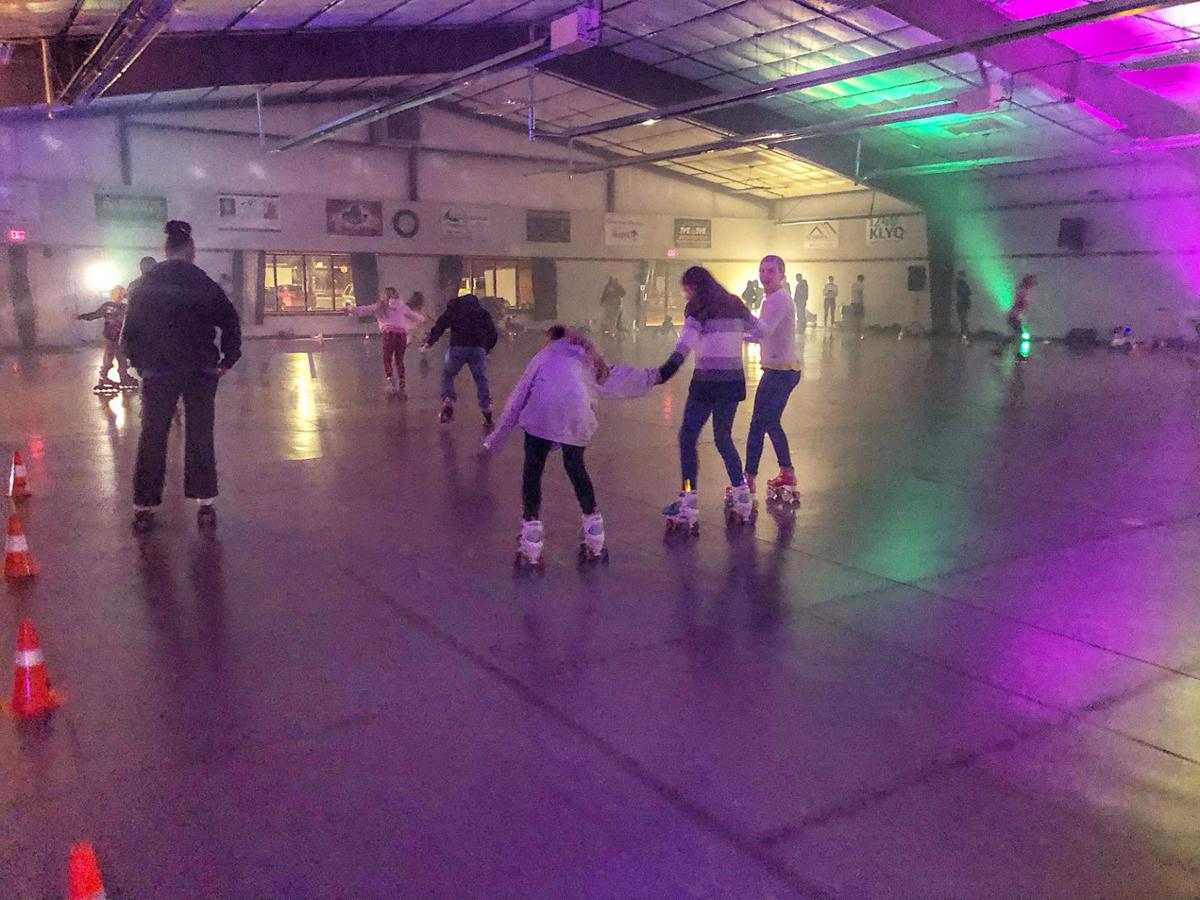 Old fashioned roller skating of zooming around in a circle with music playing, friends laughing and silliness erupting is happening at the Ravalli County Fairgrounds thanks to Heart to Heart Ministry.
The fun, free evenings are held monthly.
Denise Echterling, of The Place Church, is organizing the evenings to bring families together and hosted the first roller skating event on Jan. 8.
"It was a whole lot of fun," Echterling said. "It was fun to see how many families came out and were participating together as a family. The purpose is to have a family free event for kids and adults. People of my generation and even younger remember skating to music and the fun that goes with it and that's what we had."
Participants can bring their own skateboards, roller skates, rollerblades, hover boards, electric scooters and remote-control cars that kids can drive. But leave bicycles at home.
"We provided water and the opportunity to have free fun," Echterling said. "We're excited. It's just this new thing we decided it was time to do."
Skaters enjoy the smooth surface of the floor of the Interstate building, disco lights, music and cones set up directing everyone to skate in a circle.
"People loved it," Echterling said. "We're excited to do it again so that we can see the fun spread through the valley because if anyone needs fun it's the people of the valley. We're excited, we know it is going to be a good time."
As for COVID precautions, masks are not required for participants doing physical activity but people sitting around to watch are asked to wear a mask. 
"But we're from that group that says, 'I'm not going to force you and I'm not going to keep you from coming in' because they'll be able to social distance around the area," Echterling said.
The next free roller-skating opportunity is 6:30-7:30 p.m. on Friday, Feb. 26.