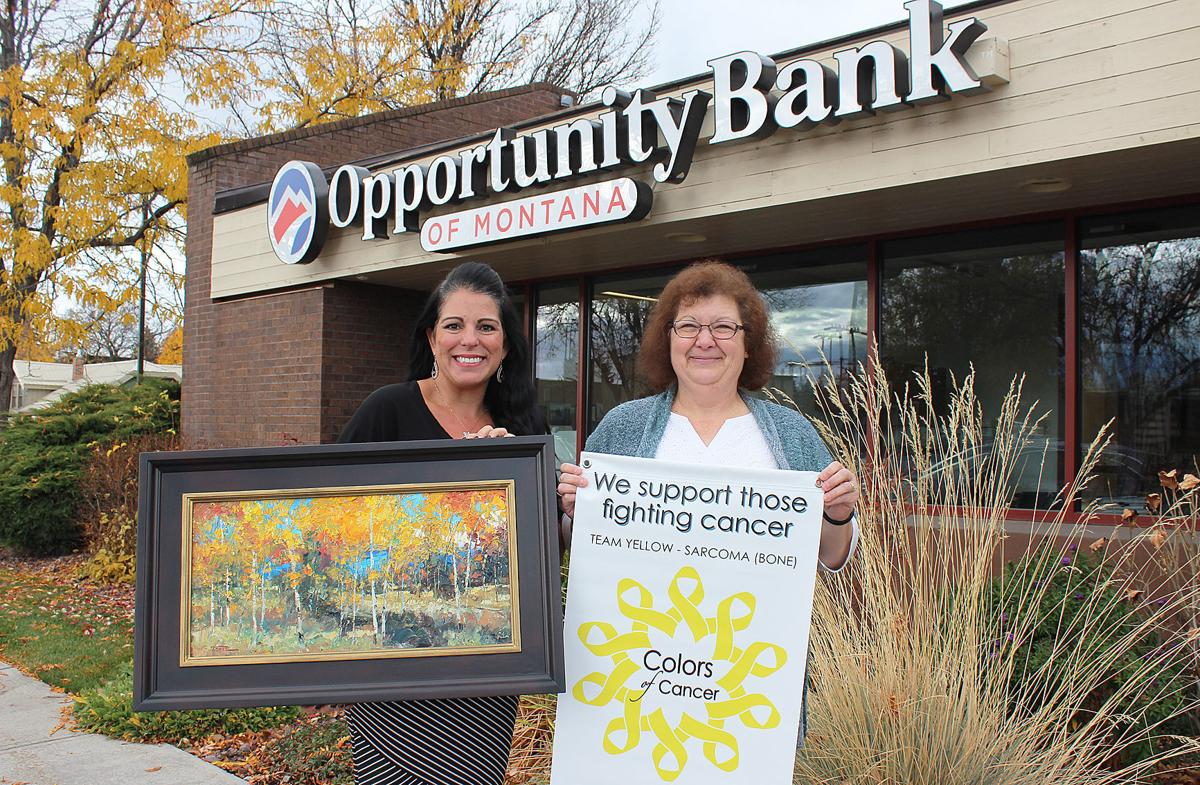 Eight last-day events are happening on Wednesday, Oct. 31, with the arrival of the final day for all donations to Daly Hospital Foundation's Color of Cancer campaign to be matched Marcus Daly Memorial Hospital.
The battle against all cancers has been brought into the community conversation with the transformation of the annual October Breast Cancer awareness month "Sprinkle Pink" to "Colors of Cancer."
With the Aid for Mammography fund up to $350,000 and services provided to nearly 1,000 breast cancer patients, organizers said it was time to expand.
Daly Hospital Foundation stepped up and its director, Stacie Duce, called the change as "Sprinkle Pink ignited to the Colors of Cancer" a success.
"The Daly Hospital Foundation's Board of Directors and staff have been humbled by the generosity and creativity of our community fundraising organizers," Duce said. "We wanted to continue the momentum of so many who have given over the years as well as invite new sponsors, new groups, new individuals to initiate philanthropy according to their passions, noble causes and tugged heart strings. The stories behind the motivation to be involved in this "Colors of Cancer" campaign have been very tender."
The fundraisers that will conclude on Oct. 31 include: a Ravalli County Federal Credit Union's Soup and Bread Luncheon at noon to support Team Pink; First Interstate Bank's bids for Colt Idol's art "Home on the North Fork," last bid accepted at 5 p.m., supporting Team Orange; Mikesell's Fine Jewelry - Raffles for Cancer Quilt and Colors of Cancer gem necklace - drawing will occur at 4 p.m. and supports Team Lavender; Ace Hardware's Gold Link $1 sales - will end at close of business at 7 p.m., supporting Team Gold; Valley Drug & Variety in Stevensville - the winning raffle tickets will be drawn at 5 p.m., supporting Team Pink; Hamilton Gifts - Basket Raffle - drawing at 5 p.m., supports Team Black; and Opportunity Bank's bids on Troy Collins' art "Autumn Gold." Last bid accepted at 5 p.m., supporting Team Yellow.
Yellow ribbons honor those who have fought bone cancer sarcoma.
Opportunity Bank employee Robin Holcomb said she is heading the Yellow Team because she has lost her aunt and uncle to cancer and her cousin's breast cancer came back in her bones.
"It is very dear to my heart," Holcomb said. "I do 'Relay for Life' every year because I've had family members who have had cancer and a dear friend who passed away from cancer."
Holcomb said the change from Sprinkle Pink to Colors of Cancer is a good step.
"It shows that we're not just focusing on breast cancer but we are focusing on all of them so if someone doesn't have insurance they can go get checked for any cancer, not just breast," she said.
You have free articles remaining.
The highest bidder in the silent auction receives the knowledge they helped a good cause and the vibrant "Autumn Days" painting by Troy Collins.
To make a bid stop by Opportunity Bank of Montana, 711 S. 1st St., Hamilton.
The teams selected their color and organized events for a friendly fundraising competition.
"We purposely loosened the reins a bit to see where these folks would take the expanded program and I think in almost every case, the results of individual projects and programs have exceeded their expectations," Duce said.
A fun run - organized by Ashlee Searle, barrel racing organized by Jean Schurman and weekly pint nights at Naps organized by Justine Wagner were just part of the fun.
Duce said that some of the small projects exceeded expectations including MiKayla Newman's "Pink Out" for the Stevensville High School volleyball game that gathered more donations than expected due to generous donors in Stevensville.
The fundraising this year took on a special meaning for Duce as she has a family member in the midst of cancer treatment.
"I look at each dollar given this month with an entirely new appreciation," Duce said. "I also have a warrior of a father who has fought cancer multiple times and his ability to conquer because of his faith and modern medicine gives me a lot of hope that our fundraising can make a difference in helping our community be healthier with preventative screenings, effective treatment innovations and more quality care closer to home."
The Colors of Cancer campaign will concentrate fundraising efforts each October but will accept donations year round. The different colors teams may choose to host fundraising events during different designated months for that particular cancer and the Daly Hospital Foundation will support them in their efforts with materials, signage and publicity.
Duce said that several high school seniors are organizing educational campaigns on skin cancer for spring.
"We're looking forward to next year and already planning how to improve and expand even further," Duce said.
For more information or to donate to the Colors of Cancer campaign visit mdmh.org/GIVE.