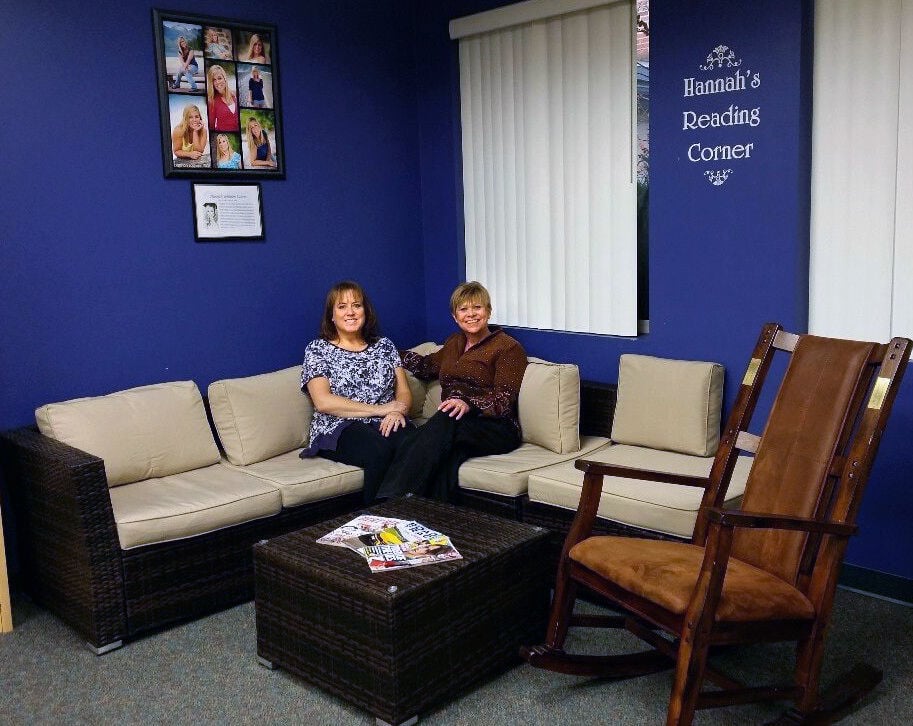 At the Victor School Library, there's a little nook called Hannah's Reading Corner where students gather to read, study or sometimes just hang out.
Hanging on the wall above them are senior photographs of Hannah Gwen Johnson-Capen — the 2009 school valedictorian who went on to graduate four years later with a double major in elementary and English education. She had become a fourth-grade teacher at Hellgate Elementary in Missoula and a middle school volleyball coach.
Johnson-Capen died on Feb. 22, 2014, in an automobile crash on her way to help with a youth fundraiser in Victor.
Amber Lynch, the school's K-12 library media specialist, was one of her teachers.
"Hannah was not only an outstanding student, but a phenomenal person," said Lynch. "She was bright not only academically, but also in her personality. It was my honor to be her teacher and to memorialize her by dedicating our school library's reading corner. It helps keep Hannah's memory alive."
Hannah's Reading Corner was dedicated to the young woman's memory in June 2015.
It became such a popular spot for students that Lynch noticed the furniture was falling apart and it had started to look a little shabby.
In 2017, the Johnson Cottrell family established the Hannah's Hope Fund to provide funding to help Victor's teachers with expenses that couldn't be handled by the school district.
Last spring, Victor High School math teacher Rona Monta was selected as the fund's recipient to help pay tuition for a workshop focused on exploring calculus through the lens of the college board's expectations.
When students returned to school this fall, they were delighted to see new comfortable furniture in Hannah's Reading Corner thanks to the second distribution from the fund.
"When the new school year started, students were so excited to have 'real furniture,'" Lynch wrote. "Students can be really hard on things, but there seems to be more respect when they have 'nicer things.' I am so grateful to have access to Hannah's Hope Fund for Victor Teachers to keep her reading corner inviting, comfortable and cozy."
Gwen's mother, Diane Johnson Cottrell, was happy the fund was able to fulfill the two requests this year.
"The teachers were so appreciative," she said. "Teachers don't always receive that much recognition or thanks for what they do. That is the fund's intent.
"We have all had teachers who impressed upon us an interest or desire to learn more," she said. "That definitely was the case for Hannah. She had several teachers and staff who encouraged her and offered her support that led to her desire to go teach others.''
Cottrell said her daughter taught Sunday school classes and child care before she became a teacher and a coach.
"We hope that Hannah's Hope Fund will continue into the future. It's not a multi-million-dollar fund that offers huge grants, but we know every little bit helps,'' Cottrell said. "Teachers deserve to know that they are appreciated for everything they do."
Contributions to Hannah's Hope Fund can be dropped off at any Farmers State Bank branch, or mailed to Victor Schools Foundation, PO Box 1047, Victor, MT 59875. Checks should be made payable to: Victor Schools Foundation Hannah's Hope Fund. A tax exemption receipt can be obtained by including your name and mailing address with the donation.