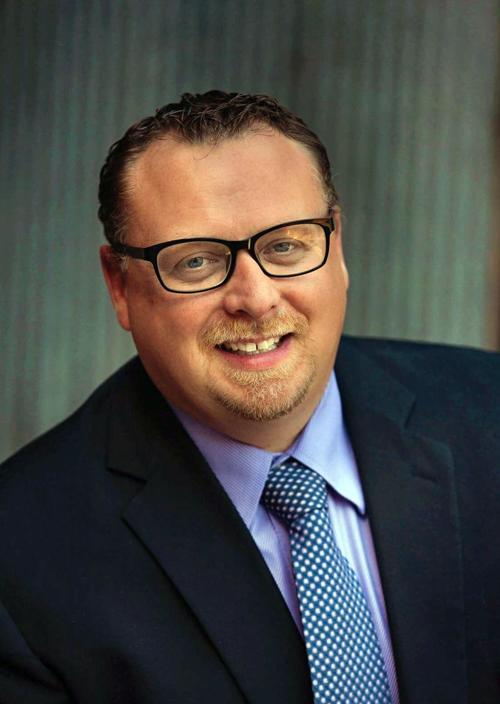 The Corvallis School Board Trustees voted unanimously to offer Jon Konen of Great Falls the position of superintendent this week.
"We had five quality finalists to select from," said Board Chair Becky Anderson. "During our formal interviews, each candidate demonstrated a commitment to public education and a willingness to lead our staff and students. But it was Jon's passion for learning, enthusiasm for leadership, and energy for community engagement that made him stand out and truly impressed the trustees."
"After hearing from the community, teachers, administrators, and staff during our deliberations, the Board knew that he was the right candidate to lead our District," she said. "We are excited to bring him to Corvallis."
Konen has been the principal at Lincoln Elementary School in Great Falls since 2011.
He previously served as principal at the Power School District in Power and as a teacher at Somers School District in Somers. He holds a master of arts in educational leadership from the University of Phoenix and a bachelor of arts from Montana State University.
As a fifth-grade teacher, Konen won the Presidential Award for Elementary Math and Science Teaching. In 2018, he won the National Distinguished Principal Award. In 2019, Konen was one of five winners of the national Breakfast Hero award after being nominated by his local community for going above and beyond to ensure his students didn't start the day hungry.
Konen is the author of the 2019 children's book "Benjamin's Visit to Principal Reads's Office — Again." Its description said the book is not only an entertaining children's story, but it also offers parents and educators alternatives to punishment that can help students with behavior issues.
He also wrote two books for educators: "An Educator's Guide to Combat Bullying and Bully Prevention" and "Teacher Evaluation: A Transition Guide to Exemplary Performance."
"I am elated to be chosen to lead this fabulous school district," Konen said. "There was evidence of a strong school culture when I walked the hallways of all three schools. Every leader I met was supportive, students were extraordinary, and the staff had students engaged and learning everywhere we toured! School culture and engagement are two principles I have prided my career upon and I can't wait to work and learn with everyone!"
"The Board of Trustees appreciates the work of the staff and students who assisted in the interview process," Anderson said. "Their help ensured the process went smoothly and all candidates felt welcomed. We are also grateful for all the parents, taxpayers, and employees who attended the meetings to meet the candidates, provide feedback, and watch the deliberations. It really reflected how strong our community is."
Get local news delivered to your inbox!
Subscribe to our Daily Headlines newsletter.