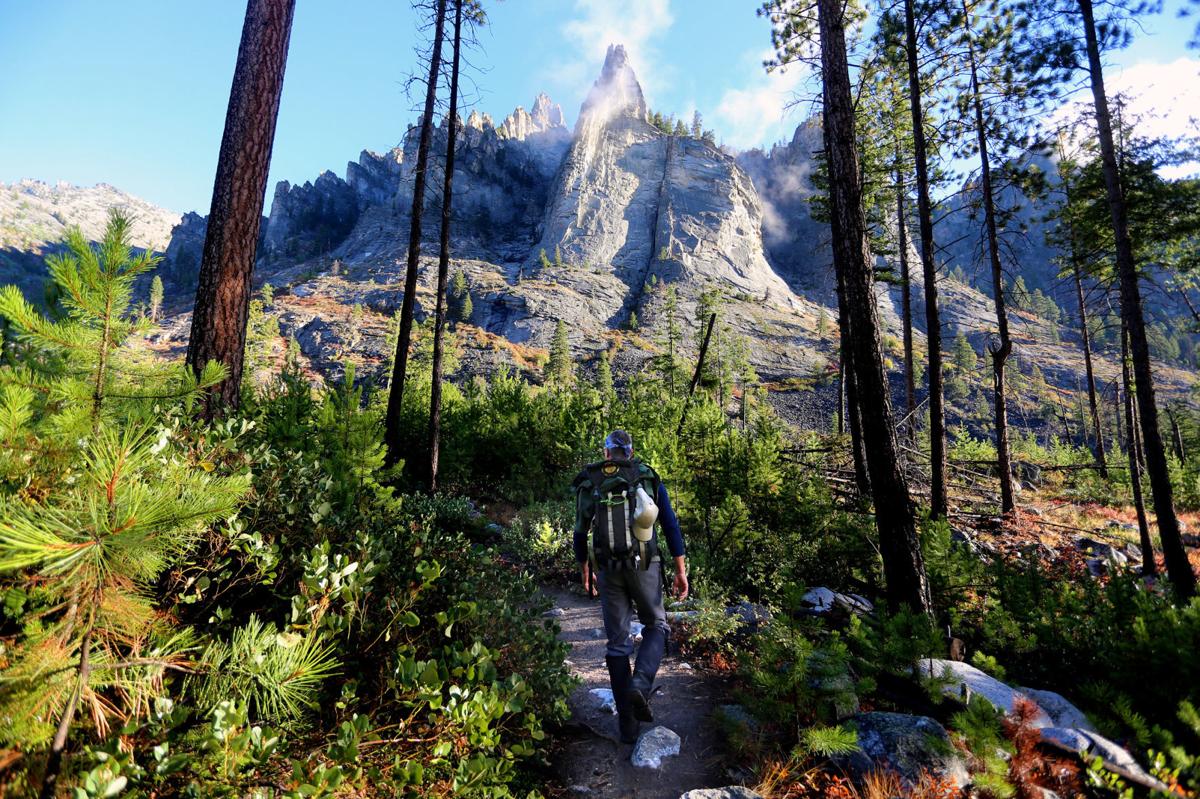 June 1 marks the start of the 4th annual Bike, Walk, Roll & WIN, a virtual health incentive program through Montana State University Extension in Ravalli County.
This free incentive program encourages all adults, residents or visitors, to engage in physical activity in Ravalli County. It helps adults take that first, and many more steps, to be a healthier individual and a chance to win prizes.
This exciting incentive program has been proven to help motivate adults in previous years facilitated through MSU Extension and is the sixth session of incentive programs offered in Ravalli County.
Last spring, 173 participants logged 2560 entries of physical activity. Participants from 2019 Bike, Walk, Roll & WIN indicated impacts of: 45% reported more time spent outdoors, 56% reported increase in physical activity, and 43% reported an improvement in mental health, among other health impacts.
"Bike, Walk, Roll & WIN is a way to jump start summer physical activity, especially after spending the last two months in quarantine," stated Katelyn Andersen, MSU Extension Agent in Ravalli County. "In previous incentive programs, individuals have shared how this program provided intrinsic motivation despite external factors, like having a new baby, stressful times at work or at home."
Each time participants engage in some form of physical activity, they are eligible for one entry into the prize drawing, which is logged online. The program starts June 1 and runs until Aug. 31. Participants must log their entries by midnight on Aug. 31. Some people prefer to log every time they engage in physical activity while others write it down for the week and log it. Regardless, every type of physical activity counts for an entry.
Participants automatically receive five additional entries if they bike, walk or roll on one of the routes from the Darby Walking Map, Hamilton Walking Map or Stevensville Walking Map, which were created by the MSU Extension office. This extra incentive is a way to remind and encourage individuals to engage in their local community. There are printed maps dispersed within the community as well as at the Extension office and available for download on the office's website.
While the coronavirus pandemic stalled the collection of prizes for the virtual challenge, these businesses graciously donated the following: Anytime Fitness: Three month membership and goodie basket; Bike Walk Bitterroot: $50 gift card to Red Barn Bicycles; Bitterroot Aquatic Center: One month pass; Chapter One Book Store: Book gift baskets - two winners; Corvallis Drug: Patagonia Arbor Market 15L daypack; Cultivating Connections: CSA share - half season box; Daly Mansion: Two complimentary tours; First Security Bank: Tool set and Bluetooth speakers - five winners total; Flominic - These Poems Need Homes - two winners; Ford's Department Store: $25 gift card; Lakeland Feed: Bird feeder basket and cat care basket - two winners; New Horizons Physical Therapy: Healthy goodie bag; PayneWest: FitBit Charge 4; People's Market, Darby: $40 gift certificate; Ravalli Family Eye Care, PC: Non-prescription Ray-Ban sunglasses; Right to Bare Arms: Two two month memberships – one for your and one for friend; Stevensville Physical Therapy: Marmot Kompressor Meteor 22L backpack; Super 1 Hamilton: $20 gift card; Valley Bicycle & Ski: Bicycle tune-up ($65 value), X-country ski day rental; Wild About Pets: cat lovers basket, dog lover basket.
This program was virtual before virtual was the only way we communicated during the pandemic. Typically, MSU Extension also partners with local agencies, individuals and businesses to offer unique, health-related workshops and classes. These opportunities will still offer classes but will follow the guidelines for group gathering per the CDC and State of Montana guidelines.
Get local news delivered to your inbox!
Subscribe to our Daily Headlines newsletter.