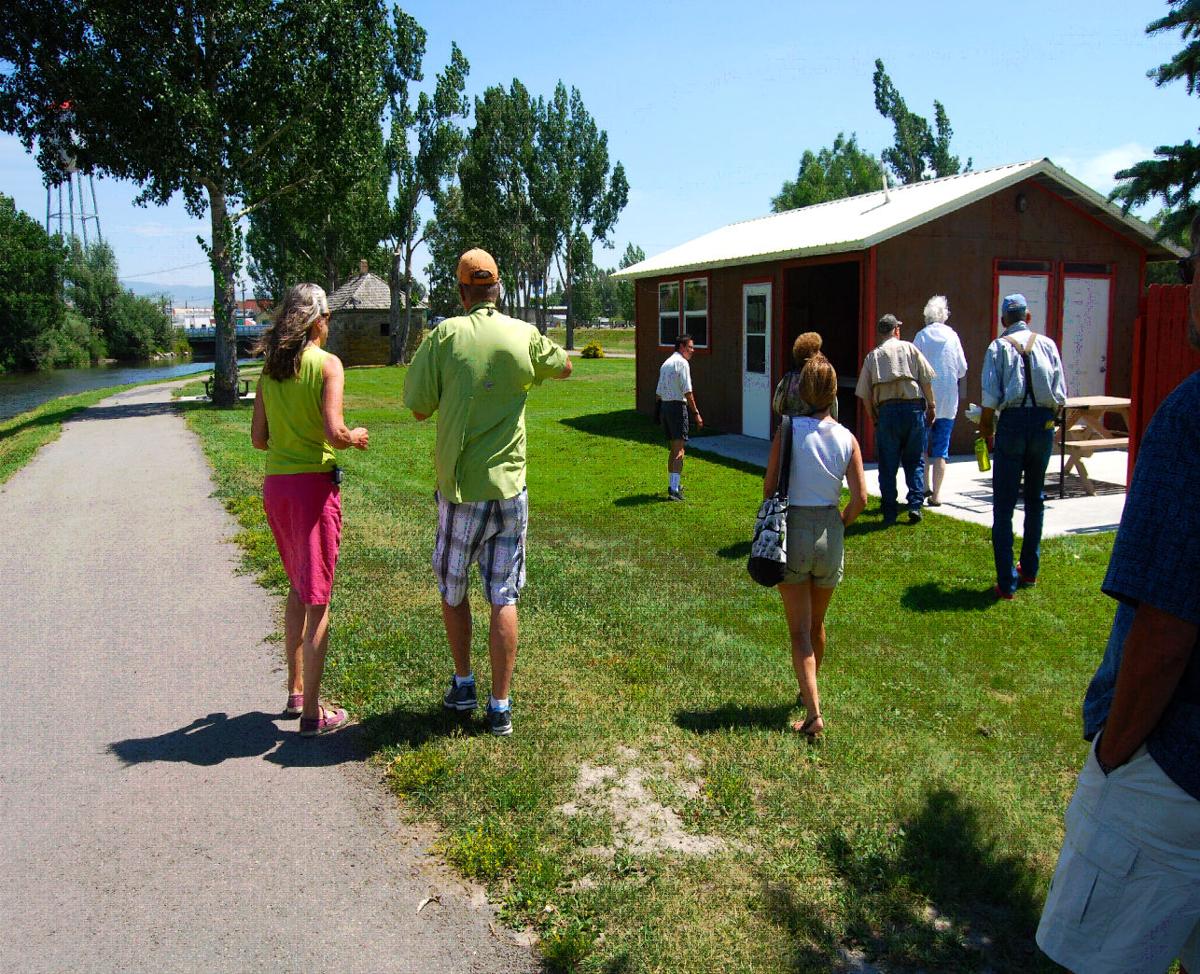 STEVENSVILLE – After much debate about the location of a bicycle camp in Stevensville, former Mayor Gene MimMack decided to push the idea forward by hosting cyclists at his hotel on Third Street.
The idea for a bike camp gained traction in April when the Stevensville Bicycle Camp Committee, a subcommittee of the Stevensville Main Street Association's Economic Development Committee, hosted a forum focused on the economic benefits of bicycle tourism.
Executive director Joan Prather called the forum a success.
"We had statistics that said cyclists bring $75 into a community per night," Prather said. "We're in a good spot to have bicyclists here in Stevensville, and we want to be part of the bicycle tourism. We have the Lee Metcalf Wildlife refuge, and the Bitterroot trail connecting Missoula to Hamilton is just huge. There will be many bicycling tourists coming through the valley, and we invite them to visit our brewery, restaurants and stores."
A bicycle camp was initially proposed for Lewis and Clark Park with security, sleeping, lockers, a bathroom and showers. But that proposal faced opposition due to worries about the safety of children using the park, losing soccer field space and public property. There is also an ordinance that prohibits camping downtown.
MimMack, who was mayor at the time, proposed an alternative location and said he would host the bicycle camp at his hotel. The council issued a permit to host camping at his location at 107 East Third Street in Stevensville.
Last week, MimMack said he is working on camp plans but has already hosted cyclists.
"The bike camp is being planned this winter of where we'd like people to camp," MimMack said. "We'd like to apply for a tourism grant, and we'll use the hotel until we can do a bigger camp.
"We've had a little bit of cycling traffic. After our permit by the council we had some groups come through and hosted a couple who camped. Often they are on their bikes and don't have facilities available, so when they come in they support local businesses and see local historical places."
Prather said the Stevensville Main Street Association is excited to be a part of the cycling industry.
"We're looking forward to expanding and making it bigger and better as we go along," Prather said.