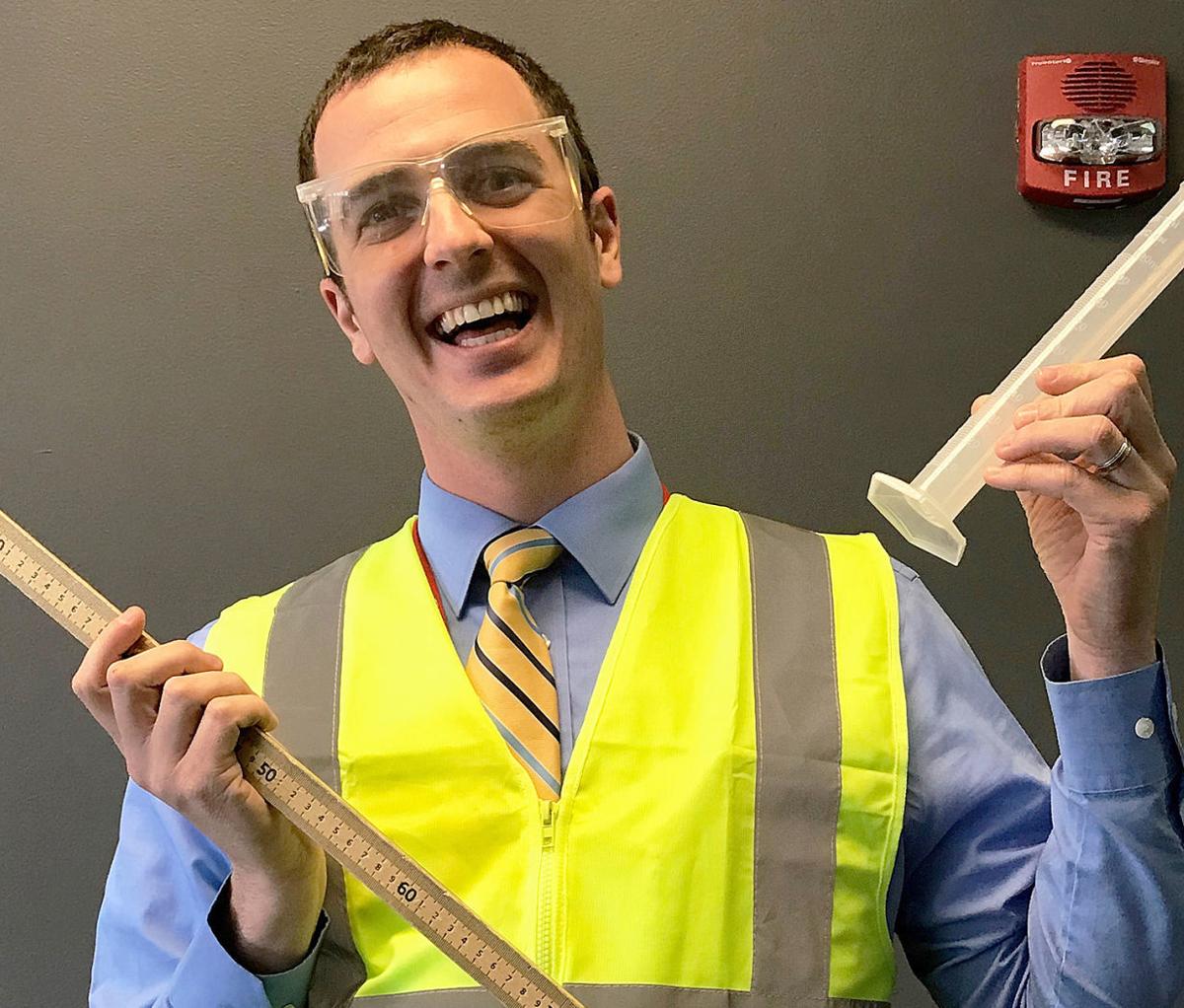 A Daly Elementary School teacher has been selected as a Montana finalist for the 2018 Presidential Science and Math Teaching Award (PAEMST), the nation's highest honor for K-12 math and science teachers.
Four teachers were selected from Montana.
Thomas Redmon has been teaching at Daly and will move to Washington Primary School to teach first-grade this fall. He completed a rigorous application process that included video of classroom lessons, written documentation of his teach methods and the resulting student achievement data.
Redmon said being a finalist for this award is quite an honor.
"It's humbling to see the accomplishments and impact other finalists and awardees have had in Montana; I aspire to their success," he said.
"Most of all, becoming a finalist has made me particularly reflective and appreciative of my incredible colleagues that inspire and challenge me every day. I am beyond fortunate to work with amazing teachers and friends in Hamilton and beyond. They all deserve recognition."
Redmon said that good teaching is an art form that every teacher continually strives to improve.
He said he has three keys to success: "Be curious about new innovations and how to create a better experience for my students, be intentional about everything I do in my school and bring joy to my students and others around me."
Daly Principal Nate Lant said Redmon "influences the profession of education on many levels."
"Mr. Redmon's contribution to education reaches deep into classrooms throughout the country but begins with the lives of the students he impacts on a daily basis in his own classroom," Lant said. "Whether teaching fourth grade students, an eighth grade advanced math class or in his current role as a first grade teacher, he has proven to be dynamic and successful in reaching all types of learners."
Lant said one key is Redmon's ability get his students excited about learning.
"Through hard work, love, empathy, creativity and an understanding of how kids learn most effectively, Mr. Redmon instills a love for learning within all his students."
Beyond the classroom, Redmon serves as an instructional coach and consultant for teachers and school districts throughout the western U.S.
"Each year he provides professional development opportunities to teachers that focus on effective instructional strategies in mathematics, and consults with school districts in providing best practices for implementing curricula and instructional strategies to meet required standards," Lant said. "In addition to these roles his leadership has been instrumental for numerous groups and organizations in Montana which directly impact the math and science standards that are to be taught."
This year Redmon will work with Hamilton School District administration in co-leading its teacher mentor program by training teacher mentors to provide support to new teachers to the district.
"Through all his work in education Mr. Redmon enriches the lives of students in Hamilton and beyond," Lant said.
The other Montana finalists are Pamela Murnion, Rossiter Elementary School in Helena, Connie Michael, Crow Agency Public School and Justine Hurley, White Sulphur Springs Elementary School.
The four teachers will be reviewed by a national panel of scientists and mathematicians to select a national award winner.
The Montana award is given by the Montana Professional Teaching Foundation in association with the Montana Association of Presidential Awardees. The national award is through the National Science Foundation.
This fall the 2018 Montana state finalists will be honored at an awards dinner.
More information about the PAEMST program may be found at www.paemst.org.
Get local news delivered to your inbox!
Subscribe to our Daily Headlines newsletter.