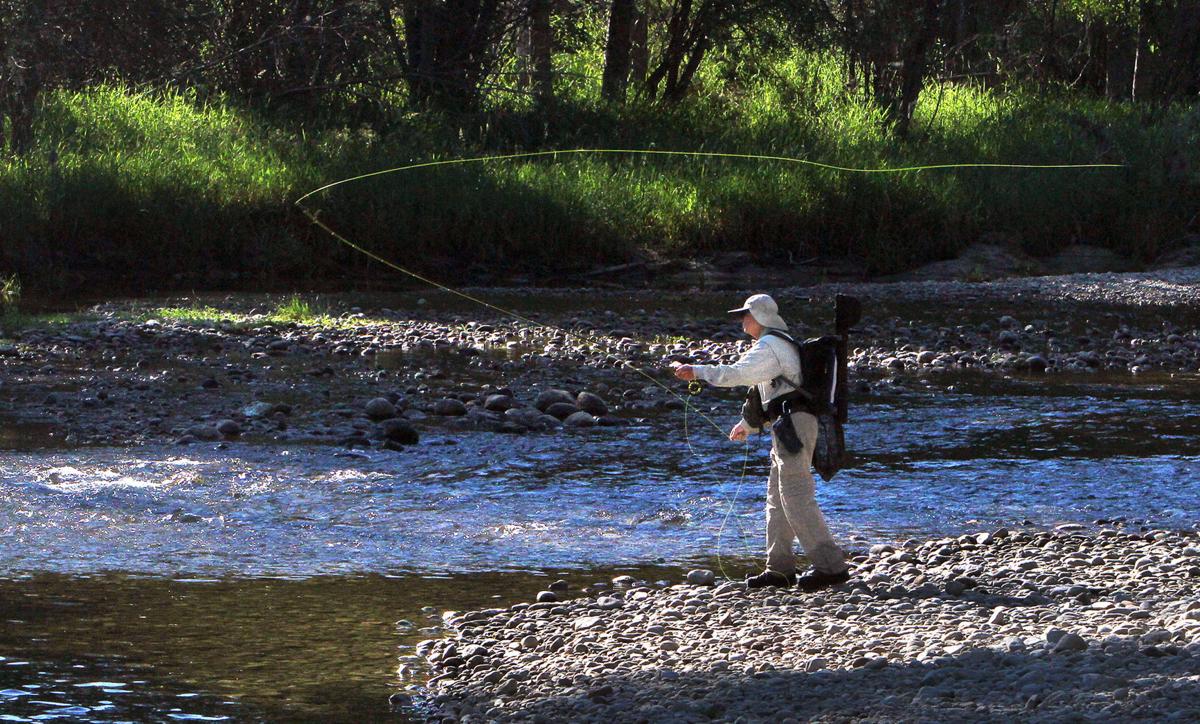 One of my fly fishing friends asked me about an old fly pattern called a Fledermaus.
He said that I had been around fishing a long time and had tied a lot of older patterns so he thought I might know. I told him that I couldn't even say or spell Fledmaus so how would I know what it was.
My grandfather might have just laughed because he knew the pattern and may have used it in the small Wyoming streams that he used to fish. So I went to some of my old books on fly patterns and found the fly in one of the books. The pattern looks great so I will tie a half dozen of them and use them on the Bitterroot and see if they work here.
What I found that this pattern was in a section of methods and flies that used-to-be.
The original tier was Jack Schneider and tied it in the 1940s.
According to earlier writings the fly originated in Idaho and was tied to stimulate shrimp, caddis pupa and a dragonfly nymph. Since dragonflies are so common in Georgetown Lake this might be an ideal pattern.
I think it would also work on the Beaverhead River where you can use dragonfly patterns in the fall when the Brown Trout are on their reds protecting their eggs. This pattern was tied with all natural materials that were available in the 1940s.
There was very little artificial material at that time so muskrat fur was one of the materials that were popular. The body of the Fledermaus is entirely muskrat fur with a wing of gray squirrel tail hairs extending above the head. According to the information that I found sometimes red squirrel tail hair is used for dubbing the fat body.
I think it is a lot of fun to think about what previous generations have used for materials to tie their flies.
The old fur and hair used back then is still available today but most current tiers prefer the easier materials that are already prepared for them and put into packages for easy use. I agree with the newer tiers.
I don't want to kill a squirrel or muskrat just to get the skin and pull the hair off when I need it. Most of these new tiers use rabbit hair that is prepared and packed in a multitude of colors that can be easily put on the thread and wrapped around a hook.
The Bitterroot River levels appear low but they really aren't any different than any other year.
The levels are a little higher than average but there is still plenty of water to be available for the next six to eight weeks.
Water is still being released from Painted Rocks Reservoir so the upper river along the West Fork is pretty cool. Fishing has been good in the early morning and later evening hours. There are plenty of caddis hatches so you should have some good fishing.
Get local news delivered to your inbox!
Subscribe to our Daily Headlines newsletter.