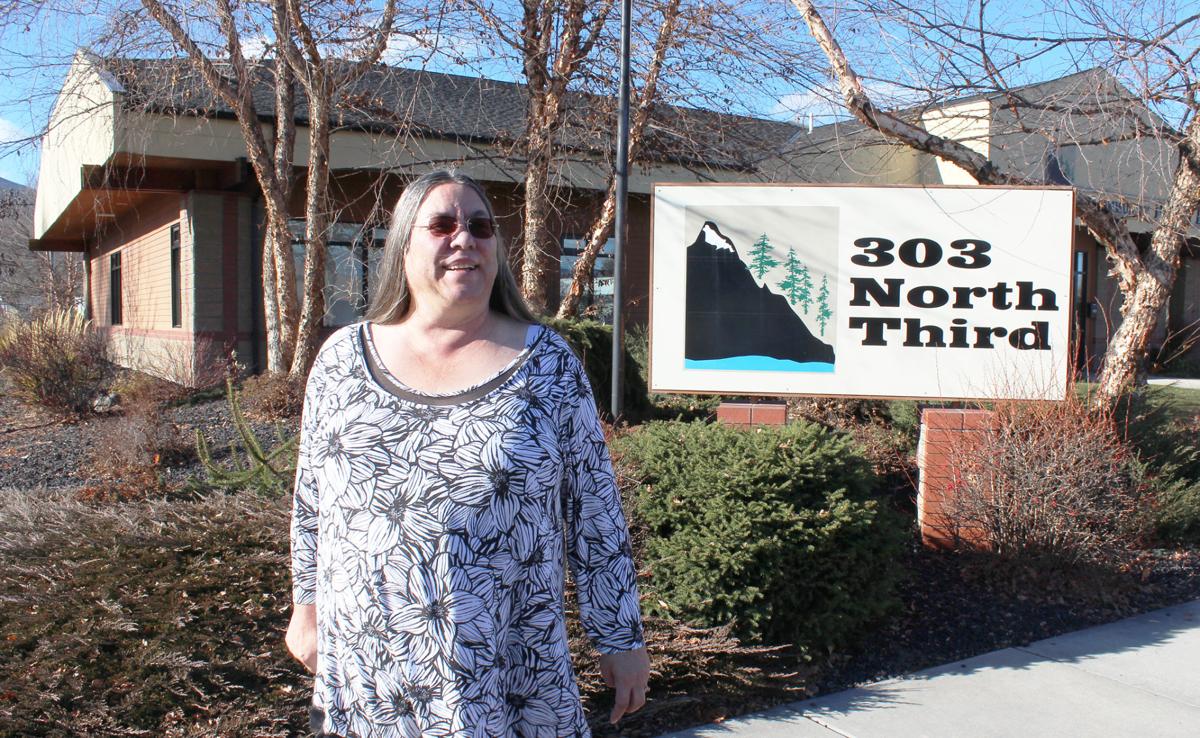 Literacy Bitterroot has moved across the street with the Human Resource Council to 303 N. Third in Hamilton. 
The signs are not yet in place and the remodel is not complete, but executive director Dixie Stark and the teachers at Literacy Bitterroot are changing the lives of their students by providing education, guidance and help in completing the necessary paperwork.
Literacy Bitterroot teaches adults who are reading below a 12th grade level to improve their skills in reading, writing and math.
The goal is high school graduation achieved with passing a High School Equivalency Test (HiSET) that replaced the General Educational Development (GED) in Montana.
In March, Literacy Bitterroot will have served students for 26 years. They typically have 150 to 200 students and 45 to 65 graduates each year.
Stark said when she started with the program she worked part-time. It had all volunteer teachers and they only worked with adults who could not read.
"Right now most of our teachers and tutors are paid," Stark said. "We are serving people from those who can't read to those who are preparing to enter college."
Stark said the biggest change is that five years ago when a student learned enough to get their diploma they just shook their hand and said good luck.
"Now we are strongly encouraged or even required to help those people transition to college or the work place, which is what we wanted to do all along," she said. "We are helping people get through high school so they can move on with their lives."
Stark said Literacy Bitterroot has a broader mission and an exciting program.
"It used to be that unless you were a drop out from high school you couldn't come here," she said. "Now we can take anybody that needs to brush up on their math or writing classes for college."
Last year the Literacy Bitterroot helped students through their math program, saving them $1,500 in college tuition.
"We have had several students who have been able to skip the first three developmental math classes," Stark said. "We have had more students skipping at least one."
The Literacy Bitterroot services are free and teach math and writing classes in their new location and at the Bitterroot College, Corvallis High School, Darby Community Public Library and Stevensville High School.
For math classes they use EdReady Montana, delivered through the Montana Digital Academy, and an onsite instructor.
"These are online courses with an instructor that I pay for because if they get stuck they have someone to help them," Stark said.
The advantage is work can be done on any computer with internet access, especially if a student's job requires travel.
"EdReady math starts in pre algebra and goes to algebra or we put them into a HiSET prep course that has algebra and geometry in it," Stark said. "If they already have basic math skills, we can put them in a higher math class."
Students who know they want to take a college math class later can preview it free now with Literacy Bitterroot.
"Then when they take that class at college they know the gist of it," Stark said. "I think this is really exciting."
Stark said she works with a broad variety of people, including some who struggle.
"Maybe they've had a traumatic brain injury, can't drive at night, or have forgotten the math they did know," she said. "Maybe they just didn't get to finish high school or maybe they did finish but don't have the skills they need right now to go for the career they want."
To get into Literacy Bitterroot the students take three steps: orientation, taking the Test of Adult Basic Education (TABE) and enrolling in Adult Basic Literacy Education (ABLE) class. Stark helps students who want to go into a certain career field practice reading for the HiSET using the material in their field.
"Our goal is to help track the students desires and to integrate into instruction pieces that will help them meet their goal," Stark said. "We are trying to initiate career conversations at intake instead of exit. It's a major change for our program."
Stark said math is the greatest need for her students to be prepared for college.
"We still call ourselves the literacy program but we could easily be called the numeracy program," she said. "The need for math seems to be growing more rapidly among our student population more than our need for other subjects. More than half our students need remediation in math."
Stark said some students need more than one year to meet their goal and she is proud of them for staying the course.
"That shows persistence and that we are providing a valuable service," she said. "We like to say 'adults vote with their feet,' if they don't like what they are getting they leave."
Literacy Bitterroot offers one on one tutoring, help determining career choices, the opportunity to take tests needed for Job Service and extra education to pass state certifications and licensing.
"Often the people struggling with the licensing tests are the ones that work best with their hands," Stark said. "They are hands-on learners. They learn how to cut hair or fix a truck or weld and they are really good at that but they struggle with the test. Those people need to come to us earlier, or later. They need to come to us, we want to help them."
Stark said that local donations provide 20 to 30 percent of the budget for Literacy Bitterroot.
"Without them there would be no program," she said. "For every dollar that is given privately we leverage $4 or $5 from outside the community. We need the match locally for federal and state funds or we could not pull in the foundation grants because they need to show we are providing a service that makes sense for our community."
Find out more about Literacy Bitterroot, 303 North Third Street, Suite A, in Hamilton, by calling 406-363-2900 or by visiting online literacybitterroot.org.