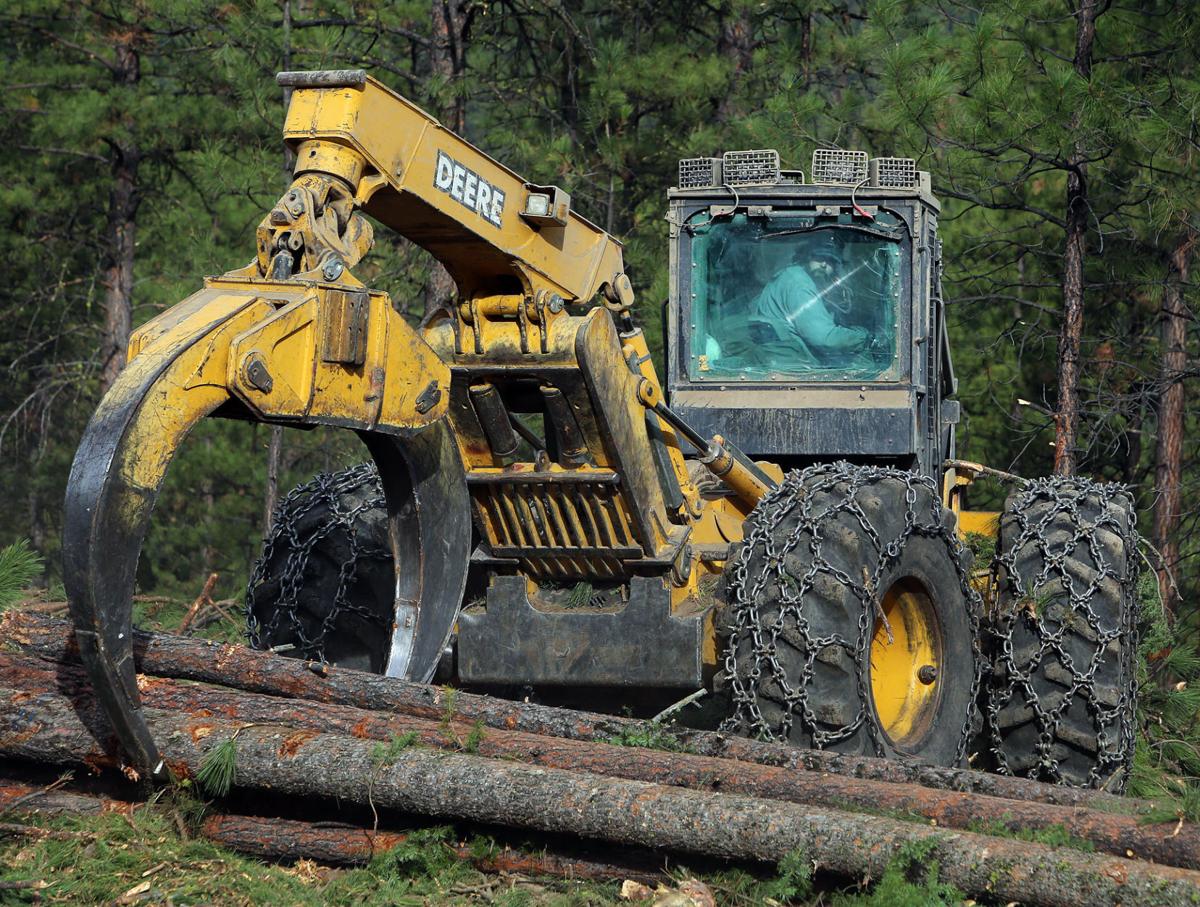 The Bitterroot National Forest is taking comments on a proposed 27,453-acre project near Darby that involves logging, prescribed burns, creation of about four miles of new roads while decommissioning 35 miles of roads, and changing access to some roads and trails.
Eric Winthers, the Darby district ranger, said the project is fairly small and mainly involves land acquired a few years ago from the Darby Lumber Company. It encompasses land in the Rye Creek, Little Sleeping Child Creek, Harlan Creek, Roan Gulch, Burke Gulch and Robbins Gulch drainages on the Darby/Sula Ranger District.
The project is known as Darby Lumber Lands Phase 2, and is a continuation of the Darby Lumber Lands watershed improvement project in 2015.
"It includes a bit of vegetation management, and a lot of the transportation piece is taking old roads and decommissioning some that we don't need," Winthers said on Friday, adding that the Darby Lumber Company "roaded and logged, then it burned, and it's been through some pretty rough times."
The proposed project includes commercial harvest on about 1,260 acres of dry pine sites, and in two harvest units of 95 and 40 acres, they want to clearcut due to current diseased conditions.
"Our silvaculturarist wants to clean up and remove those trees from a disease standpoint and start over," Winthers said.
The project is expected to provide more than 5 million board feet of timber to Montana sawmills.
The prescribed burns would take place on the harvest units as well as a 57-acre open pine/grassland site in order to reduce fuels, "rejuvenate wildlife forage, and help return fire to a landscape that developed with fire," according to the project description.
About 4 miles of permanent road, and 4 miles of temporary roads would be created as part of the project.
Two new off-highway vehicle trails, which would be less than 50 inches wide, would improve the recreational experience in the upper Little Sleeping Child/Lairdon Gulch area.
"That would connect to a series of old roads and become an ATV loop," Winthers said. 
The Bitterroot Community Wildfire Protection Plan identified the area as a 'high priority' for fuels reduction within the Wildland Urban Interface (WUI).
During the past 10 years, the Bitterroot National Forest has completed numerous fuels reduction projects in a large portion of "high priority areas" in the WUI. Since 2007, the forest has treated more than 30,000 acres of overstocked National Forest lands that border private property or are near homes.
Montana DEQ has listed two streams in the project area, Rye Creek & North Fork Rye Creek, as water quality impaired.
To learn more about Darby Lumber Lands - Phase 2 and to view maps visit www.fs.usda.gov/bitterroot. Click on 'NEPA Projects'. Printed copies are also available for review at the Hamilton Supervisor's Office and the Darby Ranger District office.
Public comments are due by Oct. 13 and can be submitted to: Eric Winthers, District Ranger, by mail to P.O. Box 388, Darby, MT 59829; by fax to (406) 821-4264, or by email to comments-northern-bitterroot-darby@fs.fed.us. Comments should include: the name, address, phone number, and organization represented, if any; the title of project on which the comments are being submitted; and substantive comments including specific facts and supporting information for the district ranger to consider.
Only individuals or entities who submit timely and specific written comments about the proposed project during the public comment period will be eligible to file an objection.
For more information or questions concerning the project, contact Winthers at (406) 821-3913 or Ed Snook, Forest Hydrologist at (406) 363-7103.
Get local news delivered to your inbox!
Subscribe to our Daily Headlines newsletter.