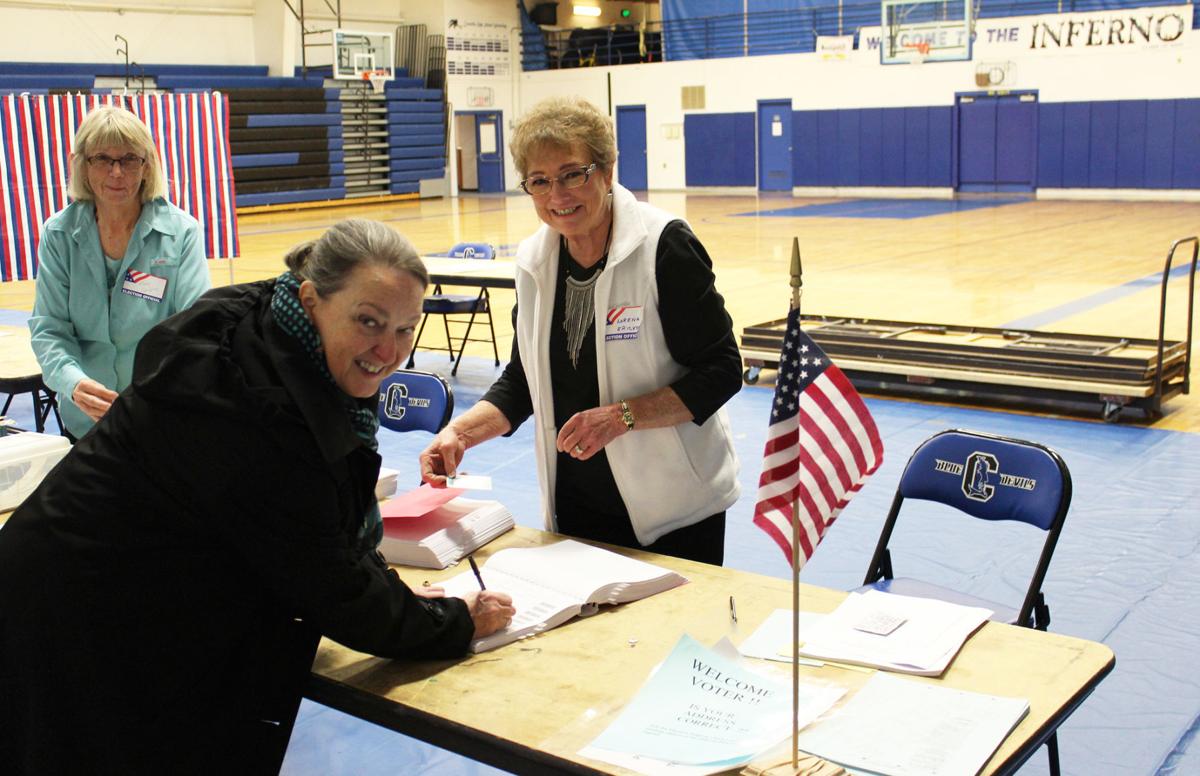 Corvallis overwhelmingly passed their $1.7 million Building Reserve Levy Tuesday night.
The unofficial vote count is 1,551 in favor, and 815 opposed to the levy. That's a 66 percent to 34 percent margin. The levy of $345,000 per year for five years will be used to purchase 21.23 acres belonging to Ravalli Electric Cooperative, just north of the middle school.
The actual vote count for all races and the level won't be official until next week's canvass.
Dominic Farrenkopf led the race for Hamilton mayor for most of Tuesday night over Travis Martinez, 894 to 362. Farrenkopf pulled in 71 percent of the vote compared to 29 percent for Martinez.
"I'm very pleased with the results," Farrenkopf said. "I'm very grateful to everyone who supported me, and I thank them for their confidence to elect me as mayor."
In the Hamilton Ward 1 race, incumbent Kristi Bielski won with 54 percent of the vote over challenger Eric Monson, at 233 to 194. No one opposed Rod Pogachar in Ward 2, and challenger Claire Kemp took 62 percent of the vote over incumbent Ken Bell in Ward 3, with 264 votes to 155.
Bielski said she's thrilled to build upon her four years of experience, and Kemp said she's excited to take on her new role.
Both Stevensville and Darby will see new mayors, as voters overwhelmingly went for challengers over incumbents.
In the three-way Stevensville race, Mayor Jim Crews garnered 174 votes (35 percent), while Brandon Dewey ousted him with 221 votes, or 45 percent of the ballots cast. Mark Adams was a distant third with 98 votes (20 percent).
In Darby, Willard "Buck" Titus upset incumbent Mayor JC McDowell 176 to 67 votes, with Titus getting 72 percent of the vote to McDowell's 27 percent.
Also in the Darby race, Bill De Spain had 120 votes to Pamela Hart-Schlapman's 103 for the council's at-large seat. Bret Rider led the Ward 2 unexpired term race over Jason Lewis 67 to 39; George Costello was running unopposed for the Ward 2 full term and George Cuff was unopposed for the Ward 1 seat.
In the Stevensville council races, incumbent Robin Holcomb beat challenger Laura Miller 122 to 88 for the Ward 1 seat, and Ray Smith was elected with 121 votes compared to 106 for Jerry Phillips for the open Ward 2 seat.