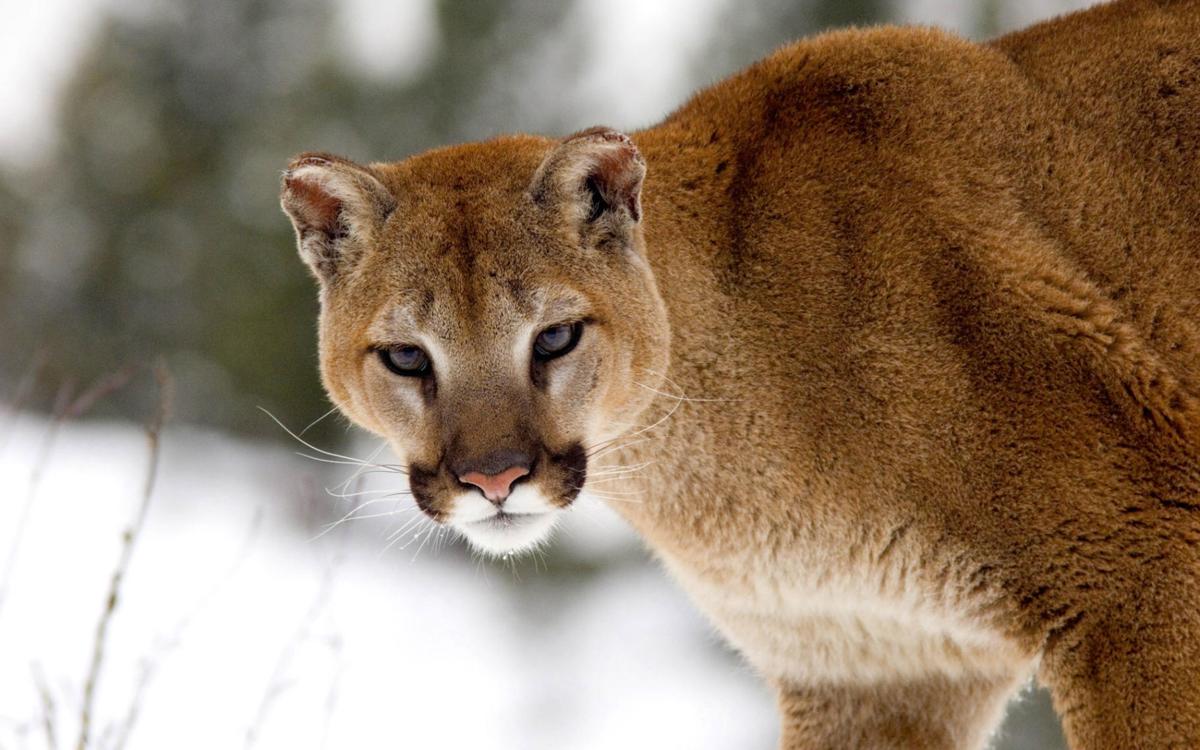 A Hamilton homeowner shot and killed a mountain lion Saturday after it returned to feed on a goat it had killed earlier.
Montana Fish, Wildlife and Parks warden Justin Singleterry said the lion had cached the goat not far from the home of the goat's owner.
"I told her to leave the goat there and if the lion came back, to go ahead and shoot it," Singleterry said.
The woman shot the mountain lion through an open window of her home.
"It wasn't far from her house," Singleterry said.
A USDA Wildlife Services trapper had planned to set a trap that morning at the home in the Alvista Loop area northwest of Hamilton. Both state and federal officials agreed the shooting was justified.
A homeowner east of Stevensville reported last week that a mountain lion was suspected in the death of 12 sheep on the South Burnt Fork Road. Singleterry said that it was almost certain to be a different lion.
Singleterry said it's not unusual for people in the Bitterroot Valley to lose livestock to predators, but this year people living in the valley are more aware of predator sightings and depredations due to the information being disseminated through the Ravalli County sheriff's mobile app.
"This is about the number (of livestock deaths) that we get every year," Singleterry said. "It is what it is because this is where we live. This is Montana."
FWP decided this year to work with the Sheriff's Office to provide notifications of predator sightings, livestock deaths or other issues surrounding mountain lions and bears.
"We thought it would be a good public service, but we don't do it to make people raise the alarm and get paranoid," he said. "We hope that by making people aware, it will serve as a good reminder to button up and be more cognizant."
Singleterry said people should also know that it's OK to protect their property, children, livestock and pets from predators.
"I have people who call me and ask, 'If a mountain lion comes back up on my deck, can I shoot it?'" he said. "I tell them 'yes.' People can't go out hunting lions, and they shouldn't shoot one that is just moving through the area, but if it's creeping around your house looking for something to eat, that's a no-no. That lion needs to go."
The law does require that people need to report the shooting to FWP within 72 hours, and the scene must be left alone so wardens can do an investigation.
Get local news delivered to your inbox!
Subscribe to our Daily Headlines newsletter.