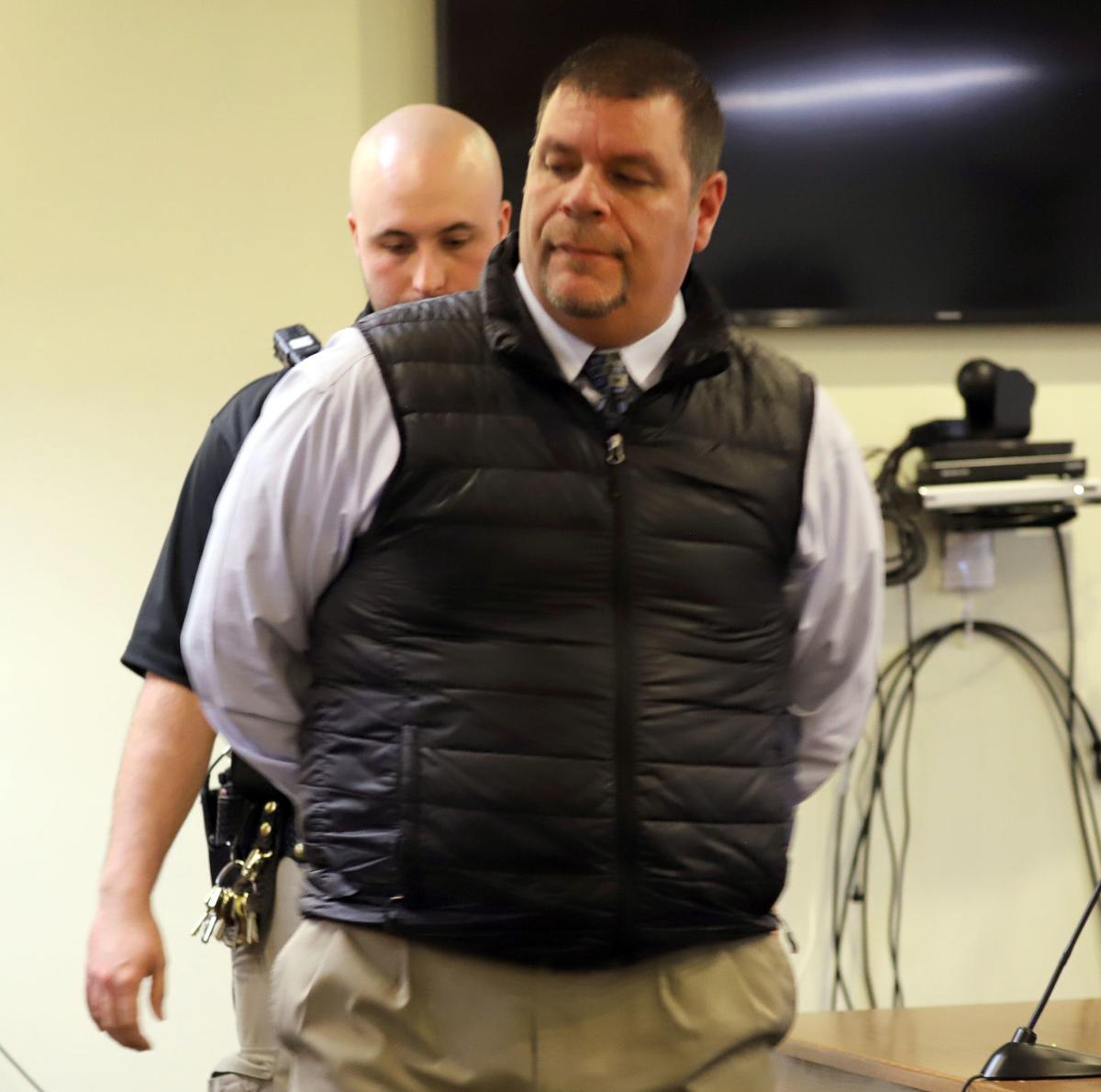 A Stevensville man was sentenced Thursday to a 15-year commitment with the Montana Department of Corrections, with 10 years suspended, for sexually assaulting a 12-year-old girl in 2018.
Raymond Glenn Neisinger Jr., 43, apologized to the victim, his family, and Ravalli County at the end of a sentencing hearing where he was told his actions had shattered the soul of the young girl.
Neisinger was arrested in September 2018 after the girl's aunt contacted the Montana Child Abuse Hotline in August to report that her 12-year-old niece had been sexually assaulted. During a forensic interview at Hamilton's Emma House, the girl said that Neisinger had molested her, including lying on top of her while he was naked.
The charging affidavit said Neisinger had told people he had "messed up" while he was drunk and had touched the girl inappropriately. The affidavit said he also told them: "I didn't rape her or nothing."
At Thursday's sentencing hearing, the victim's father told Neisinger that his actions had stolen his daughter's childhood and adulthood.
"I am scared for my daughter and her future," the father said. "I can only pray that she will thrive and be able to do her best. … I will pray that one day she will realize that not all men are like you. I pray she will know and believe my love and care for her is real and I'm not a monster like you."
The father's wife also gave an impact statement.
"I've heard that you are telling people this sexual act that you did upon this innocent little girl, an angel … was not you and you were drunk and that people need to understand this is not the man you are," the woman said. "The reality is this is exactly who you are. A selfish jerk who only thinks about himself.
"I see every time that she is at our house the damage that you have caused her," she said. "She struggles to sleep at night. The lights are always on. We have found knives by her bed. I can only imagine that it's because she feels she needs to protect herself while she sleeps.
"She was already fragile when you took her soul and you shattered it," the woman continued. "It is rare that we see the light shine in her eyes anymore. She is a different child. She's become very angry and she's not in control of her emotions.
"Your life is going to be rather easy and this beautiful girl will never have it easy," she said. "She will always wonder 'Why me?' and 'Why did I deserve this?" … She'll never truly trust anyone again and not because of an act of a drunk, but because of a man who thought he could do anything to a child and not have to face the consequences."
Neisinger was charged with sexual assault and indecent exposure to a minor, both felonies. He pleaded guilty to charges as part of a plea bargain agreement that recommended the 15-year DOC commitment with 10 years suspended.
Neisinger's attorney, Eric Henkel, said his client has already completed an alcohol dependency treatment program and enrolled in a sexual offender treatment program in Missoula.
"He has fully recognized the very, very deep issues he needs to address," Henkel said. "He is a victim of sexual abuse himself. He is willing to do whatever it takes to ensure that he doesn't put himself in this situation again."
Neisinger's father, Raymond Neisinger Sr. of Missoula, is currently serving a 20-year sentence, with nine years suspended, at Montana State Prison for a 2011 conviction of molesting a girl over a two-year period starting when she was 4 years old.
After listening to Neisinger Thursday, Ravalli County District Court Judge Jennifer Lint thanked him for his statement.
"We don't often get an actual genuine remorseful apology," Lint said. "We usually get some self-serving people who ask for forgiveness and I'm pleased you didn't have the audacity to ask for that because you're a long way from that request."
Lint said she reluctantly agreed to follow the plea agreement because of the trauma the victim would have to endure going through a trial.
"Your willingness to be forthcoming and admit the charges will go a long way toward healing her," Lint said. "She will get healed. It will take a while, but she'll get there because she has some good family support around here."
In addition to the DOC commitment, Lint required Neisinger to pay a $5,000 fine and attend the state's sex offender treatment program.
Get local news delivered to your inbox!
Subscribe to our Daily Headlines newsletter.