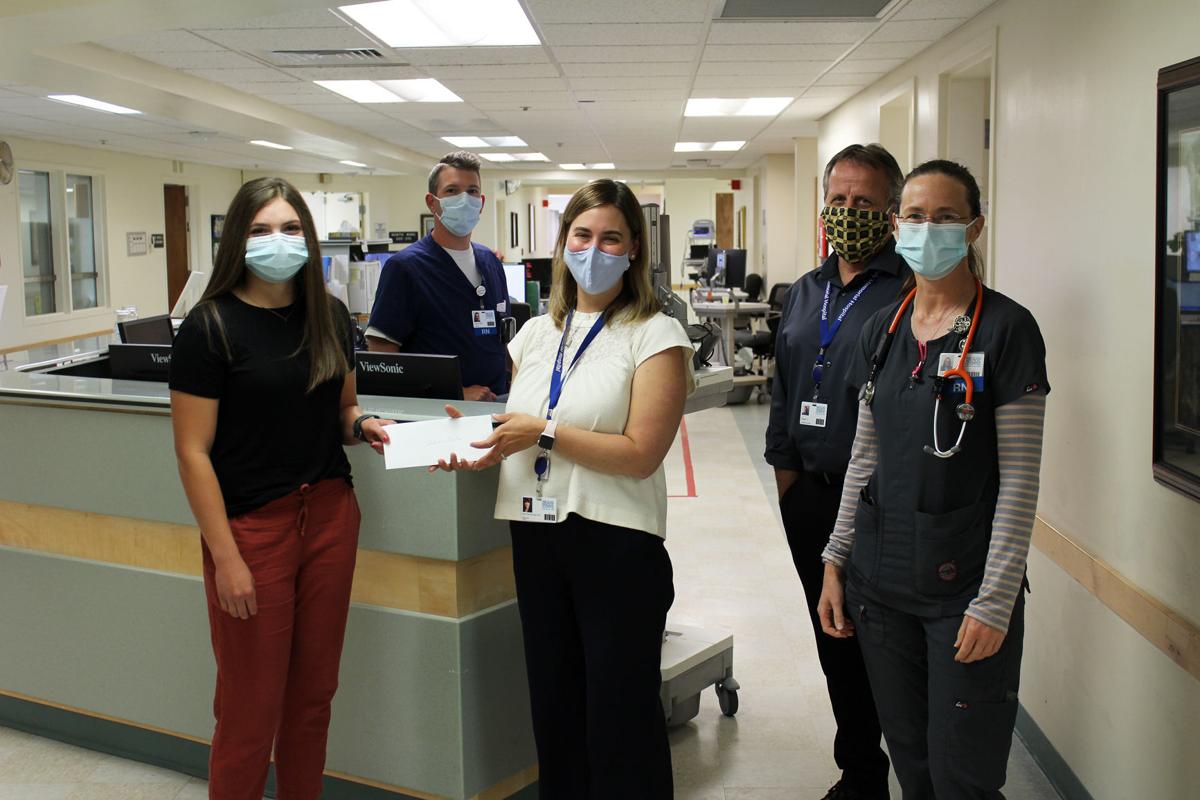 Class of 2015 valedictorian and basketball star Kali Hayes Humphrey changed her career path from becoming a teacher, gave up a full ride to Brigham Young University in Utah and is studying nursing at Montana State University.
Humphrey said the change after a year of teacher training was motivated by her experience at the hospital where she had knee surgery.
"I had ACL surgery in the middle of my third semester at school. The medical professionals helped me through this difficult time. It was about this time that I decided to change my major to nursing," Humphrey said. "The nurses took such good care of me that I wanted to be a nurse after that. They just helped me feel calm and that everything was fine even though I was about to have a big surgery and not be able to walk for a while."
She realized she loved medical science.
Rather than becoming a teacher, like two of her sisters, she said, "I decided my personality and interests best fit becoming the kind of caring, medical professional who helped me through all of my surgeries."
She said she was inspired help others "feel calm in their most vulnerable situations."
Before her surgery she had never considered a career in medicine.
"Everyone in my family gets so grossed out by blood and everything and I just didn't even think about it," she said.
She realized medical procedures did not bother her and she trained as a Certified Nursing Assistant (CNA).
"I got my CNA and just loved it," Humphrey said. "I realized this is the perfect field for me."
She has worked as a CNA for three years including last summer at Marcus Daly Memorial Hospital.
"It was a really good experience. I loved it," Humphrey said.
With only more year of nursing school to complete, she is considering focusing on obstetrics and looking into becoming a nurse practitioner. She plans to stay and work in Montana and use the scholarship funds to pay for her schooling and previous student loans.
In the last year of schooling she will be completing classes in nursing leadership and psychiatry and doing clinicals (hands-on patient care) in medical surgery, intensive care and the emergency room at Providence St. Patrick Hospital in Missoula.
MDMH Chief Medical Officer Dr. April Weinberger called Humphrey a stand out candidate.
"We had really excellent candidates apply for the scholarship this year," Weinberger said. "We are always really happy to give a scholarship to people coming up in the medical field. It is really rewarding to give it."
The scholarship is funded by the providers, the physicians, nurse practitioners and physician assistants at MDMH.
Weinberger who also worked for a time as a CNA, said that teaching is on the same spectrum as being a nurse.
"You end up doing a lot of teaching as a nurse," she said.
"That's what I love about it," Humphrey said. "You get to educate a lot."
Weinberger said it was special to give the scholarship to someone going into nursing because there is a nursing shortage, it is difficult to recruit nurses and the medical providers want to support people going into nursing.
"Nursing is such an important piece of the medical profession in general and something we need more of in these times," Weinberger said. "Our population is growing, and aging and we need more people to take care of them. We have nurses in roles all over our hospital. Nursing is supper key to understanding how the whole system works."
Get local news delivered to your inbox!
Subscribe to our Daily Headlines newsletter.