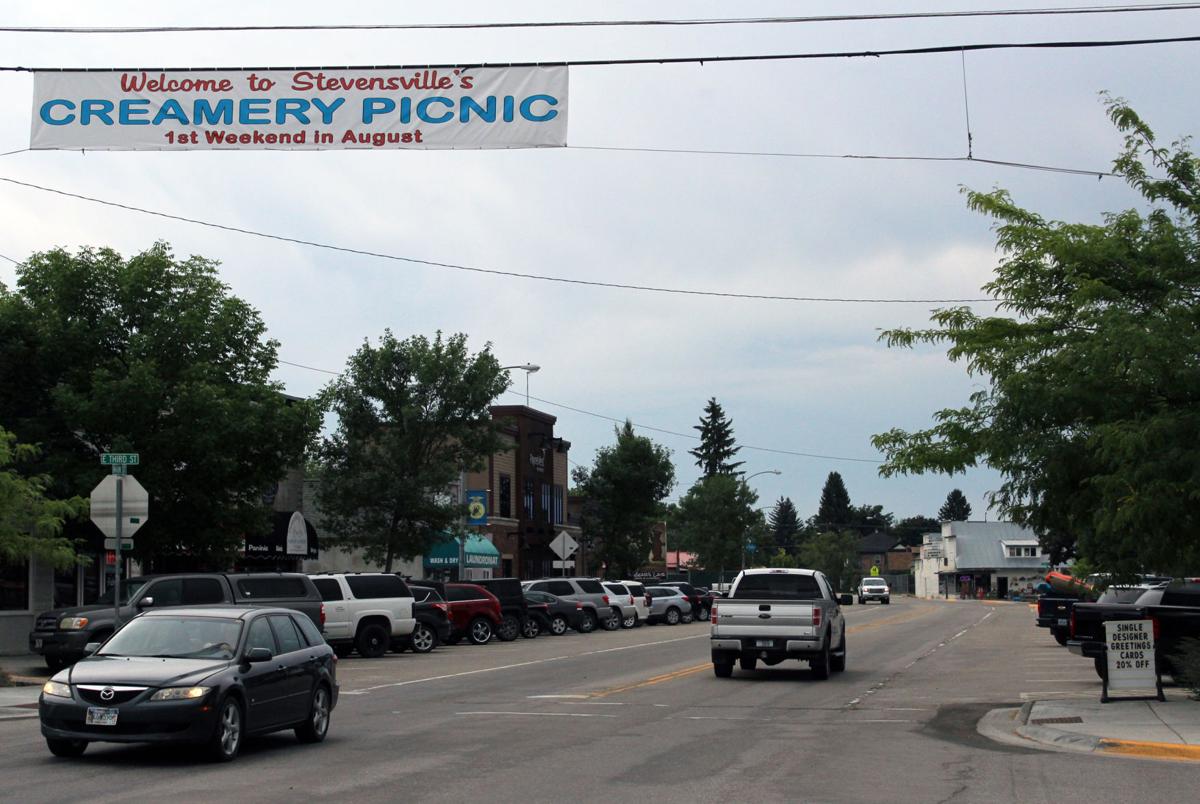 The Patriot Poker Run with a Picnic Protest is scheduled for Saturday in Stevensville.
"My hope is at least 100 (protesters) or more, but you never know with the weather the way it is today and tomorrow," said event coordinator Joylynn Wright.
According to the special event permit organizers received from the Town of Stevensville, they will wear masks and maintain social distancing — but Wright said they won't.
"That's what they had to put on there, but it is a protest so obviously that is not going to happen," Wright said. "It is a protest against the mandate, it is a protest for canceling the Creamery Picnic three months ago, when we could have put things in place."
Her concern is that "people are going to come to Ravalli County because our police and our sheriff are not going to enforce it."
"This is a statement: We're going to go out and have fun," Wright said. "This is a protest, we have a right to protest, we have a right to free speech and religious speech and that's what we're doing."
The special permit says the event will be peaceful.
"I'm hoping there will be no agitators," Wright said. "If there are any agitators they will be escorted away from the event, because I will not have anyone coming in and starting any problems. This is supposed to be community and basically it boils down to supporting local businesses. This is a way to support, boost and bolster our local economy."
She said the restrictions motivated her event.
"They can't deny you if it is a protest," Wright said. "So, I looked up the code and said, 'OK, that's the way I'll go."
Stevensville Town Code 22-315, paragraph 11 and 12 state, "(11) When such an event will be an exercise of political and religious rights protected by the First and Fourteenth Amendments to the United States Constitution, the application shall be processed, without requiring liability insurance. (12) Spontaneous special events in response to political and public controversies may not be denied a special event permit."
Wright said that she's not opposed to peaceful disagreement.
"But if the opposition gets violent, verbally or physically, that person will be asked to leave," she said. "I welcome open discussion, not argument or name calling."
The protest is scheduled for 3-9 p.m. on Third Street between Main and Buck Streets.
Joylynn Wright will be at the Kodiak Jack's area between noon and 1, the poker run starts at 1.
The picnic will be held at 3, after the farmers market clears out.
Get local news delivered to your inbox!
Subscribe to our Daily Headlines newsletter.