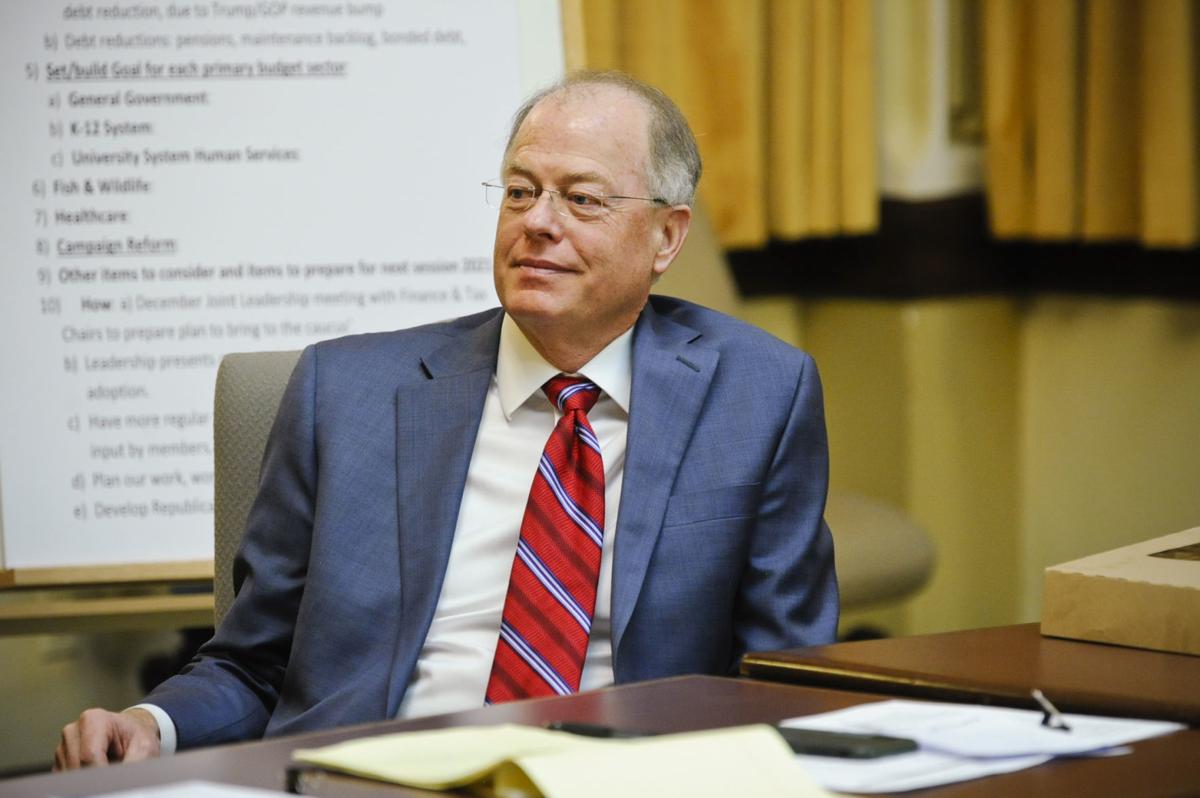 In the same week that two Bitterroot Valley schools were locked down due to threats, the Ravalli County attorney asked the Montana Legislature to update the state's intimidation law to include social media.
On Monday, school administrators at the Florence-Carlton and Lone Rock school districts enforced lock-downs after receiving reports of threats to the schools.
A 13-year-old Florence teen was charged with felony intimidation Wednesday in a detention hearing as a result of an alleged threat to the Florence-Carlton School. The Lone Rock threat was determined to be a hoax.
"Unfortunately, these cases are becoming far too regular of an occurrence statewide," Ravalli County Attorney Bill Fulbright told members of the Senate Judiciary Committee Thursday.
In most cases, Fulbright said prosecutors charge offenders with felony intimidation, but the current law doesn't address the most common way that threats are now being disseminated: through social media.
The last time the state's intimidation law was updated was in 1973.
"To be blunt, the current language for intimidation fits well the very old idea that you can't yell fire in a crowded theater," Fulbright said. "The situation has progressed to the point that now the vast majority of threats occur over social media."
SB 136, introduced by Sen. Fred Thomas, R-Stevensville, addresses the issue of threats occurring electronically and specifically includes schools, churches or other religious gatherings, entertainment or political events, government agencies and businesses.
It also would increase the maximum penalty for people convicted of intimidation for threatening an act of violence to a prison term not to exceed 20 years.
"Intimidation and threats are doing harm to our schools," Thomas testified. "We need to update our laws to deal with that.
"This bill would give us an effective tool so we can respond quickly to a threat."
Mark Murphy, lobbyist for the Montana Association of Chiefs of Police and the Montana Police Protective Association, said there has been an uptick in hate and terroristic speech in the past year.
"We rise in support of this bill," Murphy said. "It's not my first rodeo with hearing complaints that we're criminalizing free speech. There's never been a constitutional right to yell fire in a crowded theater."
Murphy said there are always concerns that law enforcement will go overboard if changes are made in the law and begin arresting everyone who makes any kind of threat.
"This law has been around since 1973," he said. "There have been 147 cases in that time. This is has been used in a very limited sense for the most serious of occasions."
SK Rossi of the ACLU of Montana opposed the proposal to increase the penalty to 20 years. She said that seemed to be too high for a first-time offender.
Fulbright said the increased penalty would provide judges with additional options at the time of sentencing.
Get local news delivered to your inbox!
Subscribe to our Daily Headlines newsletter.