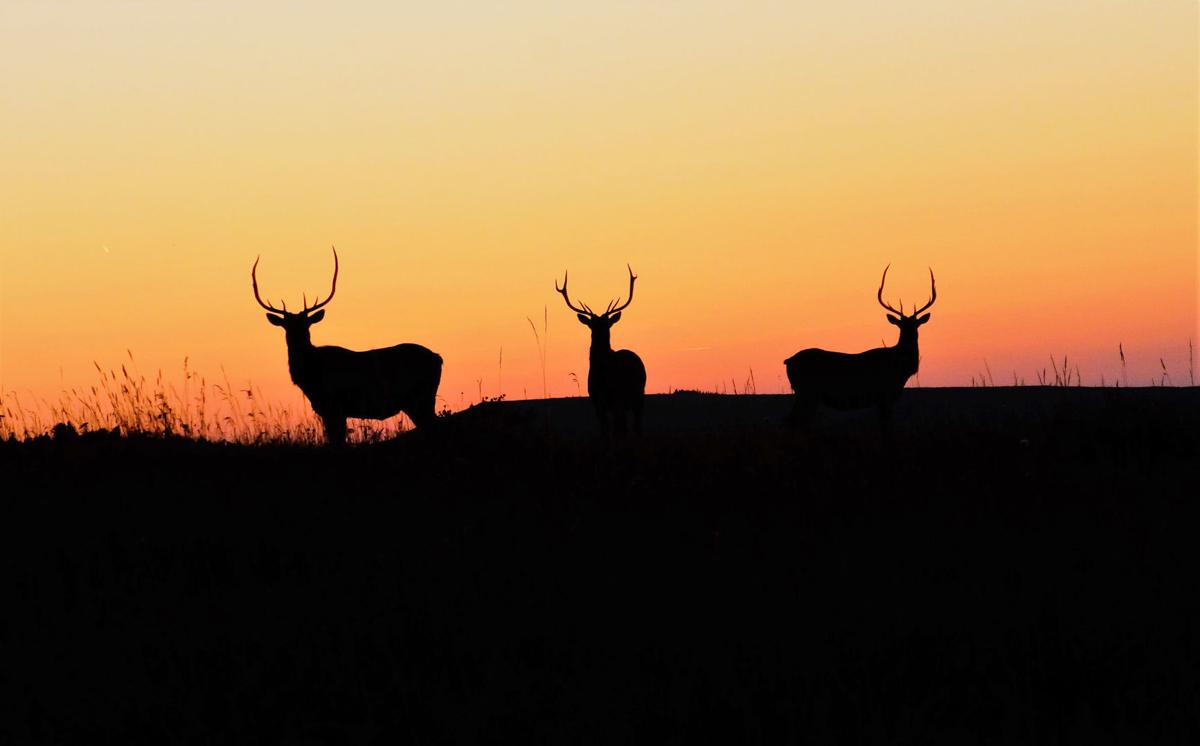 A presentation by Rocky Mountain Laboratories with the Montana Department of Fish Wildlife and Parks on April 11 will focus on monitoring, management and the risks of chronic wasting disease.
Those who attend will learn about the research underway to find the cause of chronic wasting disease and hear whether it is safe to eat venison.
Chronic wasting disease (CWD) in deer and elk has been a popular topic nationally in recent months as several states try to balance concerns and answer questions from hunting, wildlife management and public health sectors. What causes CWD? Can its spread be contained? Are people who consume venison at risk?
Three Montana CWD experts will cover those questions and more during an hourlong free presentation intended for a general audience.
"Chronic Wasting Disease in Montana" will feature physician Bruce Chesebro and veterinarian Brent Race from Rocky Mountain Laboratories and Emily Almberg, Ph.D., from the Montana Department of Fish, Wildlife and Parks. Chesebro and Race are scientists who conduct research on CWD and related diseases at the Hamilton-based facility, while Almberg, a disease ecologist, helps develop and manage the state's surveillance and response.
You have free articles remaining.
CWD is a type of prion disease found in wild or domesticated deer, elk, moose and reindeer. CWD has not been naturally transmitted to sheep, cattle or people. Prion diseases result from accumulation of a misfolded form of the host prion protein, which leads to degeneration of the brain.
Scientists identified CWD in captive deer in Colorado in the 1960s; the first case found in wild deer also occurred in Colorado, in 1981. In 1999, CWD was found in captive elk on a Montana game farm; in 2017, wild deer with CWD were detected in Montana.
RML is part of the National Institute of Allergy and Infectious Diseases (NIAID) of the U.S. National Institutes of Health. In the 1960s, RML became one of the first places in the world to conduct research on prion diseases, then known as "slow viruses."
Drs. William Hadlow and Carl Eklund started RML's prion disease research program, which Chesebro now directs.
"For decades RML has been a global leader in exciting discoveries related to prion diseases," said Dr. Marshall Bloom, deputy director for scientific management at RML. "Our CWD research is adding to that legacy."
"Chronic Wasting Disease in Montana" is part of the RML community outreach series and will be held at 7 p.m. on Thursday, April 11, in the Performing Arts Center at Hamilton High School, 327 Fairgrounds Road.
NIAID conducts and supports research at the National Institutes of Health, throughout the United States and worldwide, to study the causes of infectious and immune-mediated diseases, and to develop better means of preventing, diagnosing and treating these illnesses. News releases, fact sheets and other NIAID-related materials are available on the NIAID website www.niaid.nih.gov.